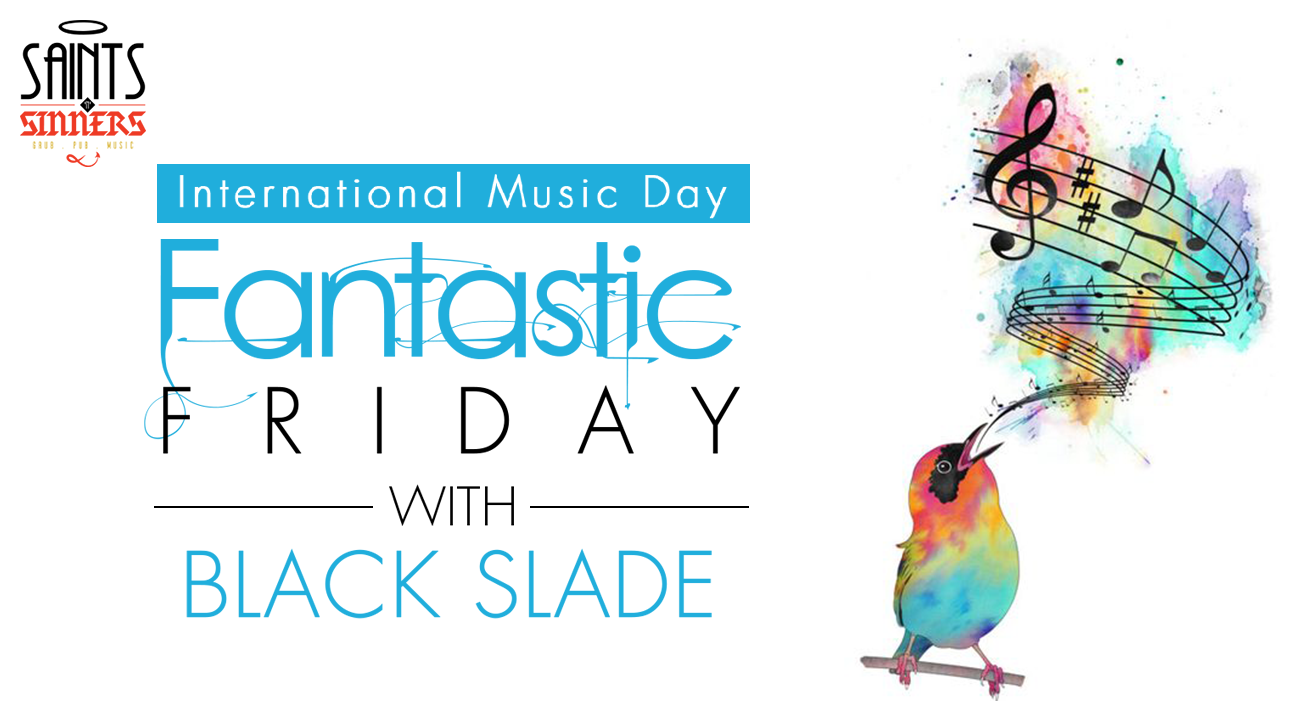 Music
Fantastic Fridays with Black Slade
Saints N Sinners, Gurugram
About
The ultimate throwback to the age of Retro! Are you ready to jive with Black Slade at Saints N Sinners?
The Goan band has 5 members, who are all now based out of Delhi. They specialize in a variety of music genres from pop and rock to fusion. The Black Slade has performed over 2000 shows all across India and abroad! Don't miss out on the delight of watching them live!
BLACKSLADE North Indias No1 Music Versatile band. Comprising of 5 members all from Goa but based in Delhi for the past 20 yrs.
Music Repo: Specialise in different styles of music from POP, ROCK, RETRO, RAGGA E, JAZZ, BLUES, HINDI, PUNJABI, and FUSSION.
Work experience: Performed more than 2000 shows all over India and abroad in the last 20 yrs.
Venue
Saints N Sinners, Gurugram
GF-21 Global Foyer, Golf Course Road Sector 43, Sector 43, Gurugram, Haryana 122002