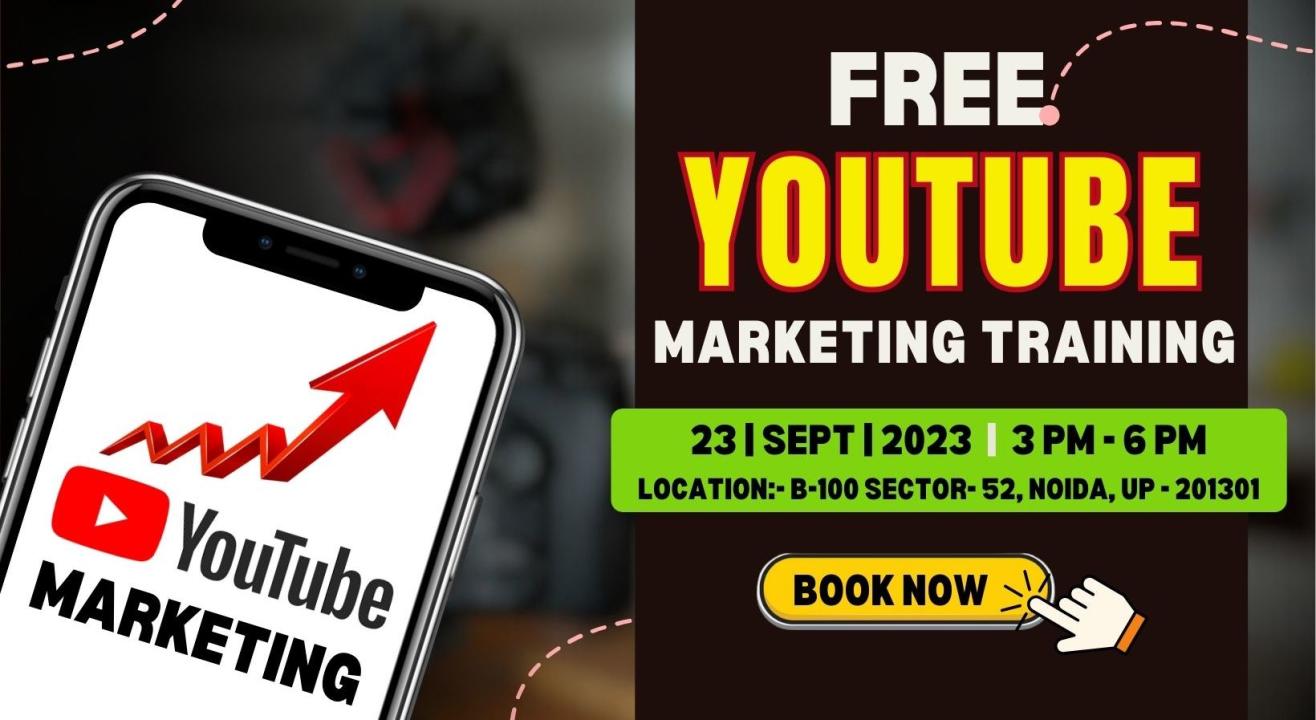 Free Youtube Marketing Workshop
Dm Steps - Digital Marketing Institute, Noida
Event Guide
Masterclass
Learn from an expert
Invite your friends
and enjoy a shared experience
Free Youtube Marketing Workshop
Dm Steps - Digital Marketing Institute, Noida
Event Guide
Masterclass
Learn from an expert
Invite your friends
and enjoy a shared experience
Event Guide
Masterclass
Learn from an expert
Invite your friends
and enjoy a shared experience
Join us at the Free YouTube Marketing Workshop on 23 September 2023 from 03:00 PM at DM Steps B-100 Block B Sector 52 Noida Uttar Pradesh 201301 Noida. DM Steps present them.
This workshop is designed to provide entrepreneurs businessmen teachers housewives entertainers trainers and students with invaluable business growth knowledge and effective video marketing strategies.
This workshop is a perfect opportunity to learn the art of crafting compelling video stories and engaging your audience with visually captivating content.
Workshop Highlights:
1. How to Grow Business
2. Crafting Compelling Video Stories
3. Effective Video Marketing Strategies
4. DIY Video Production Tips
5. Engaging Your Audience with Visual Content
6. Leveraging Videos for Social Media
At the Free Youtube Marketing Workshop, you'll gain insights into cutting-edge video marketing strategies that will empower you to reach a wider audience and achieve tremendous business growth.
Learn how to engage your viewers create impactful visual content and develop a video marketing strategy that yields exceptional results.
Dm Steps - Digital Marketing Institute
B-100, Block B, Sector 52, Noida, Uttar Pradesh 201301, India
GET DIRECTIONS
Free Youtube Marketing Workshop
Dm Steps - Digital Marketing Institute, Noida
Event Guide
Masterclass
Learn from an expert
Invite your friends
and enjoy a shared experience