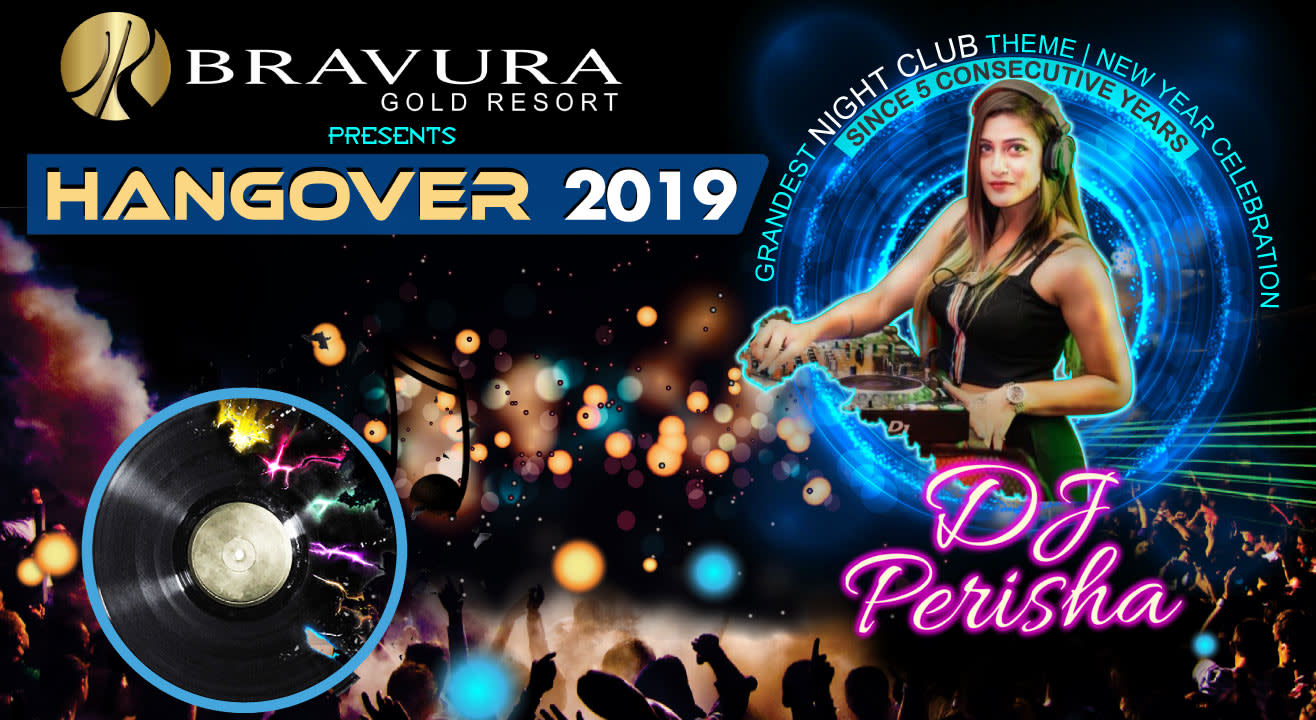 Music
Grandest New Year Celebration (Hangover - 2019)
Hotel Bravura Gold Resort
About
Meerut's biggest & craziest New Year celebration, Hangover - 2019 is back with the grandest night club theme set-up ever seen in Meerut & NCR. Highly secured & a family friendly event.
Bravura Gold Resort has a track record of hosting the most successful New Year events in Meerut. Just come and celebrate this grand New Year party with your family & loved ones at Bravura Gold Resort with highly energetic & hottest celebrity DJ Perisha, who will set the dance floor on fire! A DJ night party filled with massive entertainment, fun, music, dance and a lot of amenities like unlimited snacks, drinks, lavish buffet, blasting pro DJ, barbeque and bonfire.
Bravura Gold Resort is an exclusive 5-star featured facility at Meerut Bypass (Delhi Roorkee Highway), a premiere hotel & resort offering vast range of facilities at one place. Experience the warmth of nature at Bravura Gold Resort. You will be surrounded by the beauty & grace of this resort, which is intelligently designed to revive you. At Bravura Gold Resort, you are offered their world class hospitality services. Besides offering well furnished accommodation facilities, they also offer event organizing, bar services, banquets and restaurant services to their clients.
Grandest New Year Celebration (Hangover - 2019) | New Year Eve Party Meerut
Venue
Hotel Bravura Gold Resort
Delhi-Roorkee Bypass, National Highway 58, Partapur, Meerut, Uttar Pradesh 250103