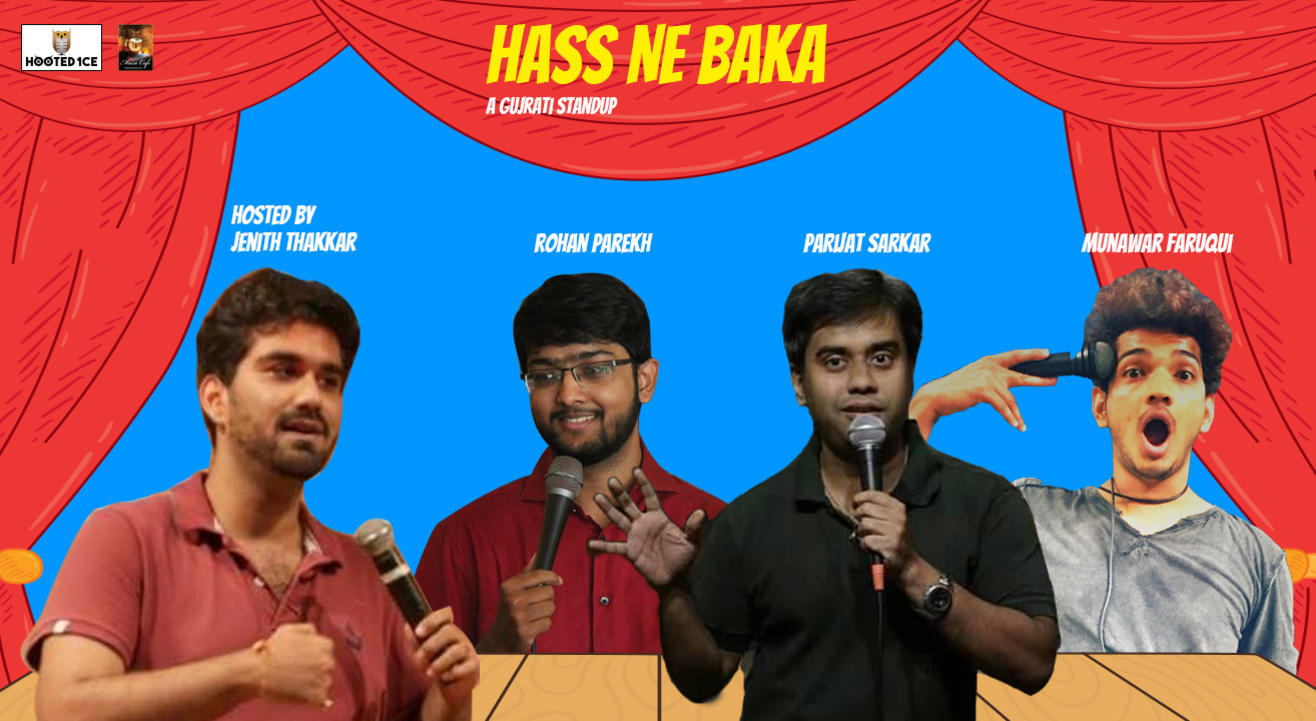 Comedy
Hass Ne Baka – A Gujarati Standup
About
Hooted1ce is coming for the first time with the special treat for it's Gujju Bens and Bhais with a curated show at Vile Parle which is Purely Gujrati called Has Ne Baka.
The intricacies of language often serve as the foundation for humor. English, although widely understood, lacks the raw and crisp nature of a regional language. In India, there are as many languages as there are things to talk about so it`s only natural that performers narrate their stories in their own mother tongue. That`s how a show by Gujaratis and for Gujaratis, Has Ne Baka, is leading the way for regional stand-up in the city.
The Event will be Hosted by Jenith Thakar and there will be featured artists with some surprise acts.
Featured artists -
Rohan Parekh
Munawar Faruqui
Parijat Sarkar
Venue
Music Cafe
Basement, Purva building, Below Union Bank of India, Tejpal Scheme Road No.3, Opp. Prabodhankar Thakray Udyan, Vile Parle (East), Udyan Vikas Society, Navpada, Netaji Subhash Nagar, Vile Parle, Mumbai, Maharashtra 400057