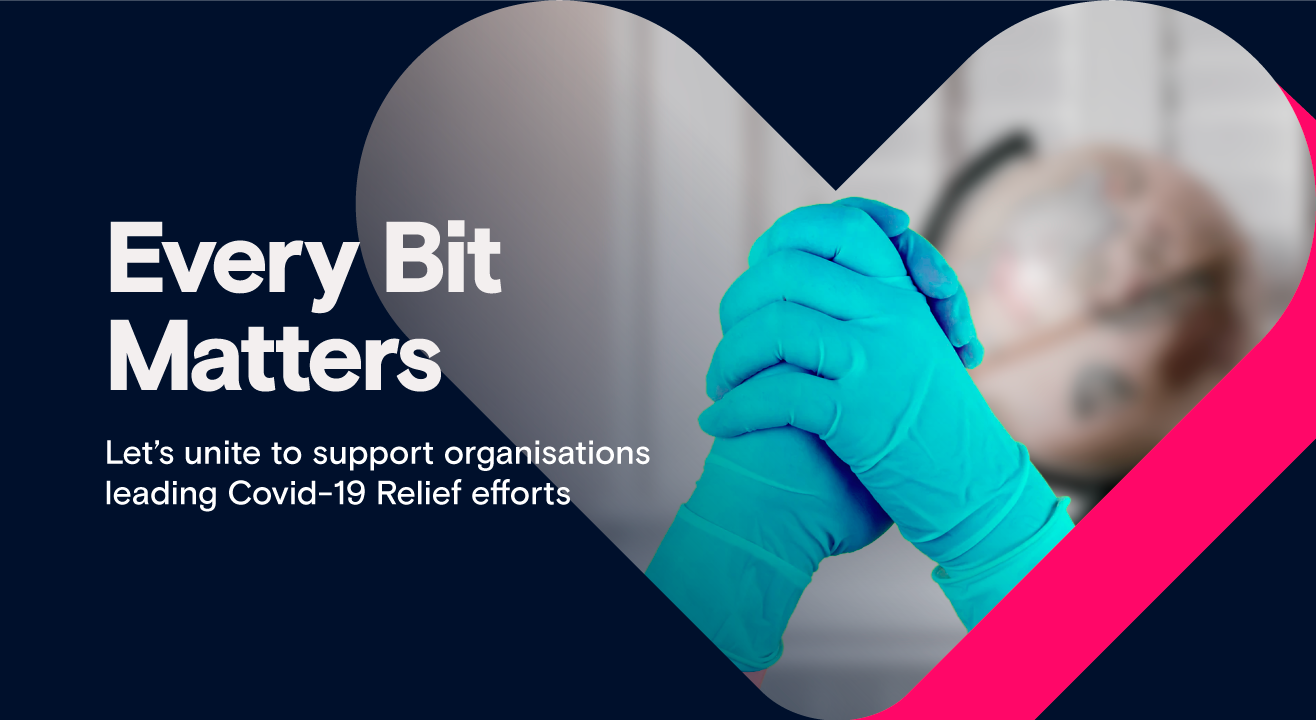 Help Contribute Towards COVID-19 Relief Efforts
Donate to COVID-19 relief funds that support the efforts of many, as they work tirelessly to procure resources required to overcome the second wave of the pandemic.
Invite your friends
and enjoy a shared experience
Our country's healthcare is suffering with hospitals facing a shortage of medical supplies, patients not being able to get access to the right care and families stretching themselves financially, physically and emotionally to support their loved ones and keep them safe.
We continue to support one another, by sharing requests on social media, volunteering our time and skills, helping supply food and essentials to those who need it and donating to COVID-19 relief foundations and causes who work tirelessly to supply resources.
It's crucial now, that we continue to help causes we support with COVID-19 donations, so they can increase their efforts to get food, oxygen cylinders, medicines, medical supplies where they are needed most including support to help build plants and infrastructure needed to fight the virus.
One way we felt we could contribute our time is by being a verifier - helping people reach out to the right cause, using our platform to amplify fundraisers and helping those of us who can make contributions to COVID-19 relief efforts, do so easily. We've shared a few causes below and will continue to add to this list.
Fundraisers To Support COVID-19 Relief Efforts
Support for COVID-19 Patients
Subscribe to receive our newsletter!
Find the best experiences happening out there in your city or enjoy handpicked content while sitting comfortably at home. Paytm Insider is your go-to place to figure out what to do today!