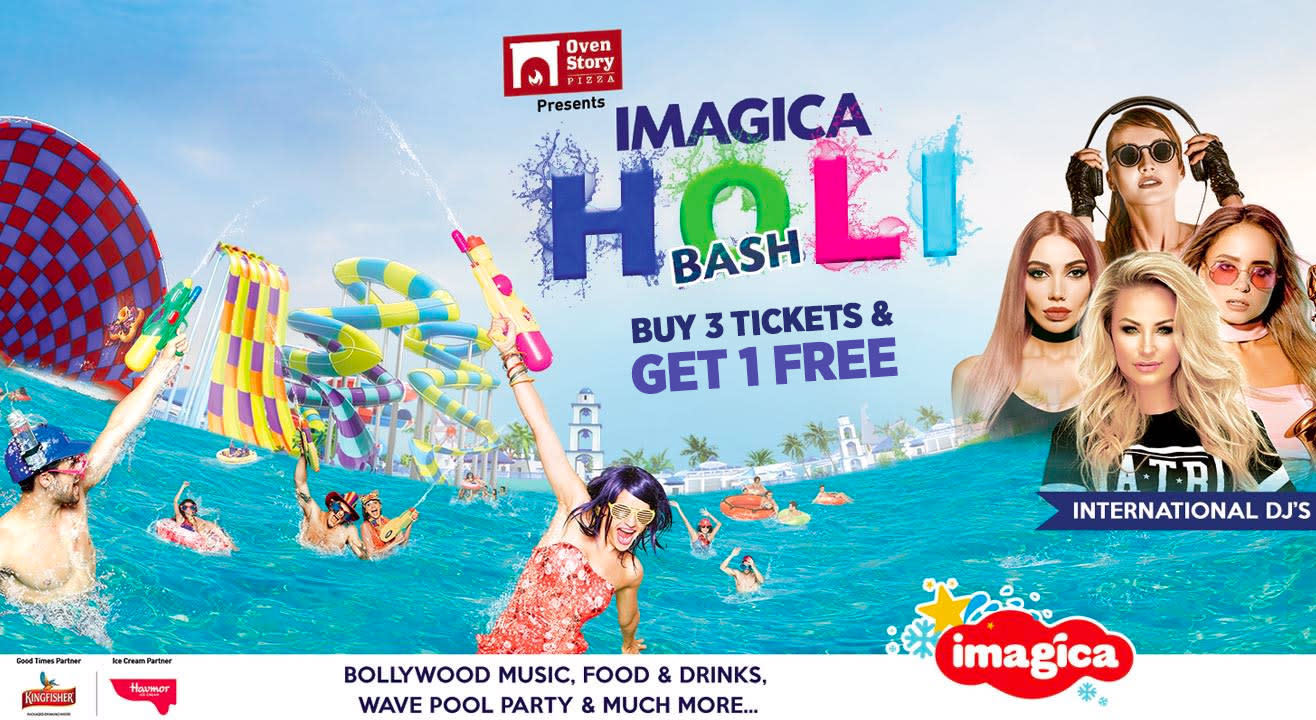 Holi Party
Holi Special at Imagica
Imagica Theme Park, Khopoli
About
Offers:
1. Buy 3 tickets & get 20% cashback upto ₹750 Use code: APINS20 (T&C apply)
2. Additional Rs.50 movie voucher for transactions made on the app.
Breakfast - any 1 breakfast item from the menu: 10:00AM to 11:00AM
Lunch - Unlimited Buffet: 1:00PM to 4:00PM
Snacks - any 1 snack item from the menu: 5:00PM to 6:30PM
Kingfisher draught Beer 330 ml/ Thandai 330 ml served/Coupon
Beer coupon valid at ZEZE / Arrmada
Lunch only available at Imagica Capital (Zoobaloo's Buffeteria).
Breakfast, snacks only available at Roberto's, Red Bonnet,
Use code HOLIYAY to get a 25% OFF on all purchases up to INR 250 per transaction on purchase of 3 or more tickets
Extra INR 50 cashback if used on the Insider.in app, usable against movie bookings
Venue
Imagica Theme Park, Khopoli
30/31, Sangdewadi, Khopoli-Pali Road, SH 92, Off Mumbai-Pune Express Way, Tal-Khalapur, Khopoli, Maharashtra 410203