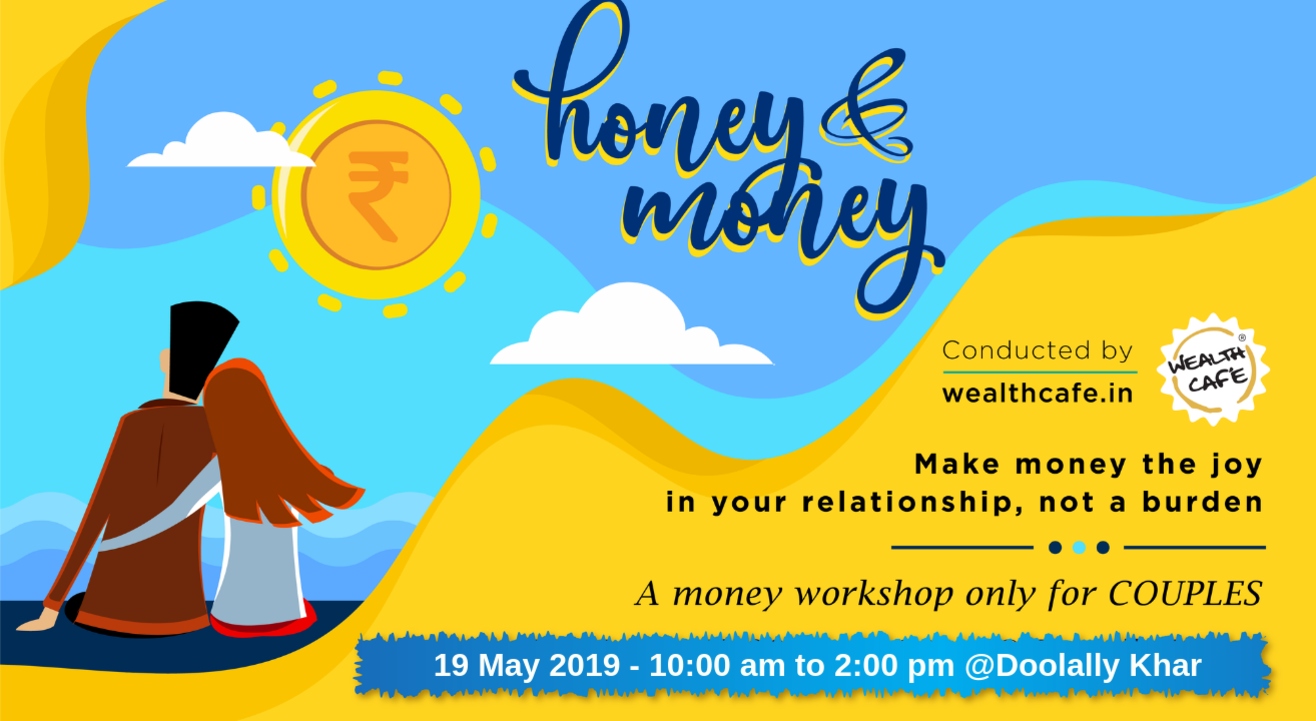 Learn
About
It is said that shit gets real after you are married !!!
It surely does. You no longer are responsible for only your personal life but have to look at everything with a +1. It can be tough, confusing and very messy.
Along with the many reasons (do you need to think of one?) to start an argument, 'Money' also becomes a 'huge' (and an 'avoidable') reason for stress in many marriages. Money discussions between a couple can lead to tension and conflicts.
How are managing finances different as a couple?
For many couples, it is very difficult to get past the awkwardness to discuss money. While some others discuss their finances very comfortably. Either ways, most couples do not know how to work towards their existing financial goals by keeping the joint goals as a couple in mind.
It is because most couples receive little or no guidance around important financial questions before they tie the knot. Your parents would have never talked to you about how to manage money as a couple, but would have definitely planned your kids for you the day you got married!
"MAKE MONEY THE JOY IN YOUR RELATIONSHIP, NOT A BURDEN"
There are many questions on the financial impact of major life stages like buying a house, having a child, elderly care, starting a business etc which all require the couples to discuss the money and plan for it together for a peaceful and financially free life. The tax laws only add to the layers of complexity involved in working towards your life goals.
The workshop we have designed is to help you to develop a good relationship with money that will go a long way in making you a successful and happy couple. It is about taking the right money decisions just not for yourself but for each other.
The workshop will provide answers to:
Should we open a joint bank account?
Should we have a single health policy or multiple policies?
What if we have individual goals that are not a part of our joint goals as a couple?
Can I gift money to my spouse?
We both earn and contribute towards the monthly expenses. What is the best way to do this?
Should our investments be in our joint names or individual names?
Whether you discuss money or not, once you are married, a lot of your financial and life goals are combined and as a couple, you have to work towards it.
What else do you get?
A Social voucher of INR 300 which is redeemable anytime at any social outlet - no conditions apply
Cue cards and handouts on important actionable that you learn at the workshop.
The latest edition of Financial Goal Plan Workbook for 2019 worth INR 500 completely free.
Membership to our facebook group for sustained updates on your personal finances.
Lifelong access to articles, content and online blogs of Wealth Cafe Financial Advisors.
Venue
Doolally Taproom - Khar
10 A Rajkutir, E854, 3rd Road, Khar West, Ram Krishna Nagar, Khar West, Mumbai, Maharashtra 400052