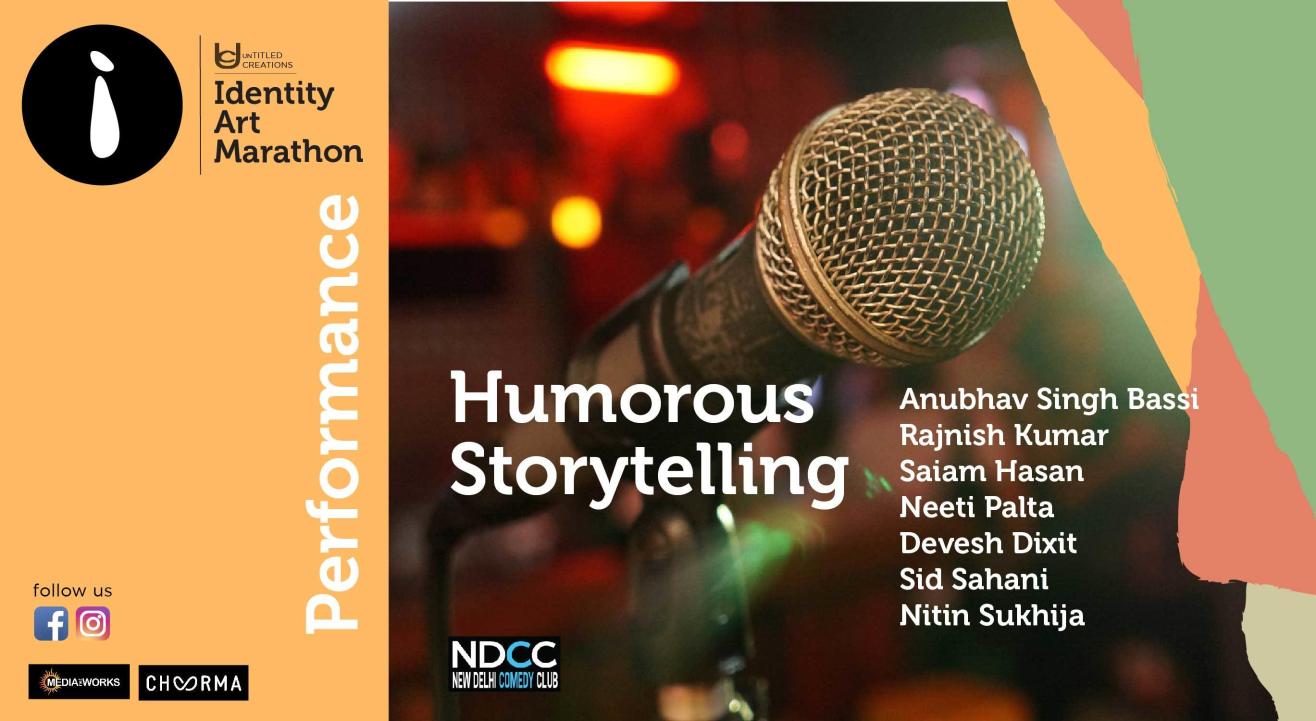 Storytelling
About
Humorous Storytelling presents humorous situations and slice of life anecdotes by Anubhav Singh Bassi, Rajnish Kumar, Saiam Hasan, Neeti Palta, Devesh Dixit, Sid Sahani, and Nitin Sukhija.
An initiative of New Delhi Comedy Club (NDCC)
31st May
4.30 - 6.30 pm
Part of 'I AM - Identity Art Marathon',
24 day multi disciplinary art festival from 24th May to 16th June 2019
Curator: Aakshat SInha
Organiser: Untitled Creations Private Limited
Media partner: Media net Works
Design partner: Choorma
Venue Partner: Arpana Fine Arts Gallery, New Delhi
https://www.facebook.com/identityartmarathon/
Venue
Arpana Fine Arts Gallery
Arpana Fine Arts Gallery, Academy of Fine Arts and Literature, 4/6 Siri Fort Institutional Area, Opp. Gate No. 2, Siri Fort Auditorium, New Delhi 110049. Metro Green Park.