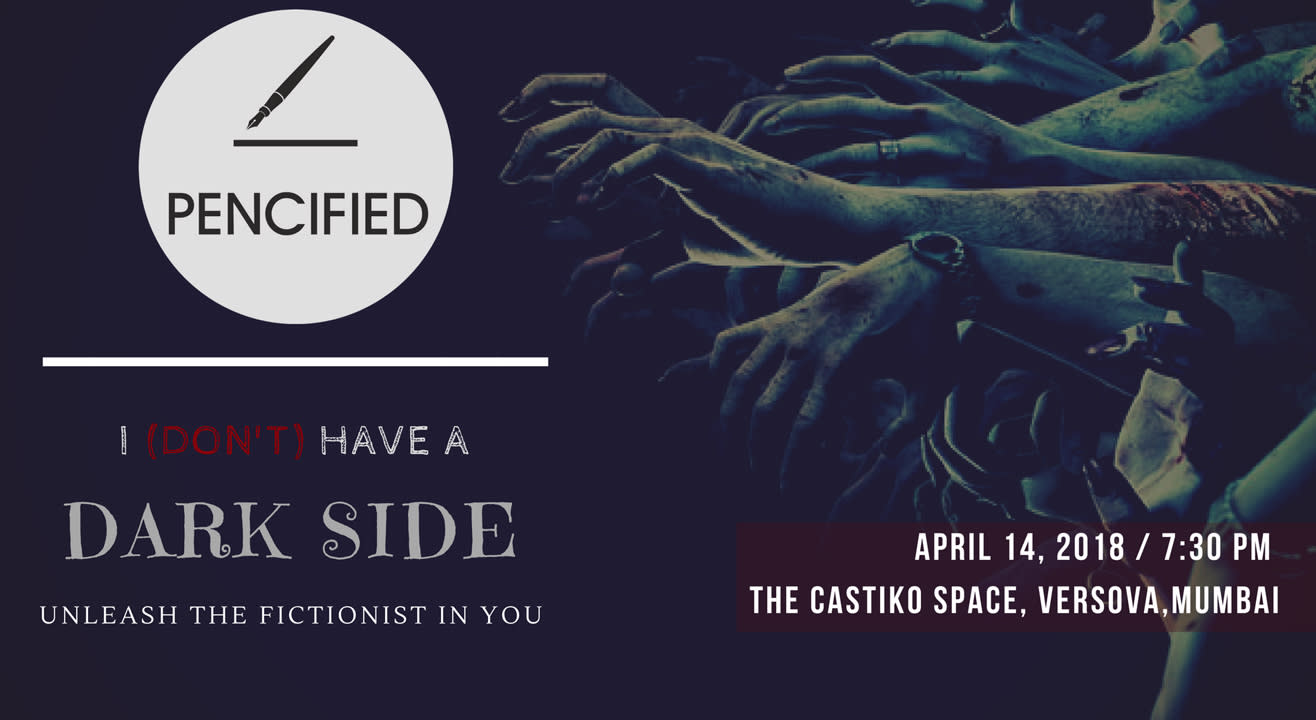 Poetry
I (Don't) Have A Dark Side
About
How many of you have stories
Stuck like a lump in your throat?
How many of you have thoughts
Always showing up like the single
strand of grey hair?
Do you have a deep dark side
Not necessarily morose
maybe, corrosive in nature
Maybe, surreptitious
A side that doesn't define you
The one that you can't hold
In your confined mind.
We are back with our next event – I (don't) have a dark side.
Yes, the theme is dark poetry. No, we are not only talking about performing in a dark room but also poems that are deep, dark and erotic. If you like to write love, and at the same time romanticise with the smell of blood, if you feel like a 100 people dwell in your head, if you've ever had conversations with your inner demons, come, let it out. Let's talk about it, perform these pieces/stories.
Unleash the fictionist in you!!!
Venue
The Castiko Space
Bungalow 121, Aaram Nagar II, Versova, Andheri West, Aram Nagar Part 2, Machlimar, Versova, Andheri West, Mumbai, Maharashtra 400061