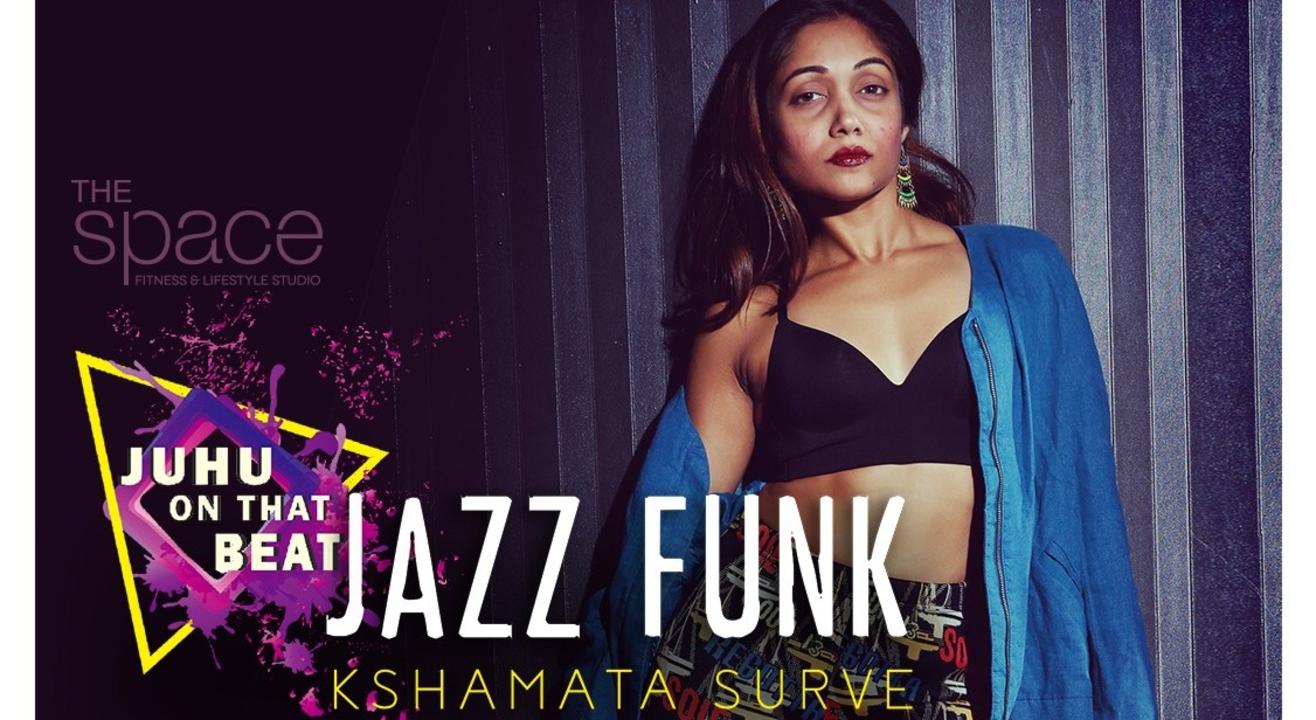 Dance
Juhu On That Beat | Jazz Funk
About
By Kshamata Surve
For Beginners, 12 yrs & above
This monsoon, let Juhu groove on that beat!
Introducing "Juhu On That Beat", a series of dance workshops with amazing instructors and a variety of dance forms every month.
Jazz Funk by Kshamata is the first workshop of this series.
More info:
Jazz Funk is a dance style that is a fusion of Jazz, Hip Hop and Funk. The technique of this form is taken from Jazz and the grooves, styling and musicality from Hip Hop and Funk. This workshop will introduce you to the basics of this form with a small beginner choreography focusing on technique and grooves.
And oh, did we tell you? It's going to be a blast!
Facilitator:
Kshamata Surve has an experience of 7 years as a dancer with training in ballet, jazz, jazz funk, hip-hop and contemporary with her primary focus being jazz funk now. She is an instructor at Nritya Shakti, Studio Reverb and The World Dance School. Kshamata is also an instructor at South Bombay's luxury Barre workout studio, Physique57.
Special instructions:
This class is open to everyone above 12 years of age

Wear clothing that allows movement like stretchable bottoms and tees

Please reach 10 minutes before class to change

Please carry a pair of clean sneakers or sports shoes with you. Outside shoes are not allowed in the studio

We do not permit single use plastics at The Space. Please don't carry such items with you. Water is available for all at The Space

This booking is subject to studio rules & policies
Venue
The Space, Mumbai
The Space, A.B. Nair Rd., Juhu, Mumbai, India 400049 (Adjacent to Harry's – Juhu)