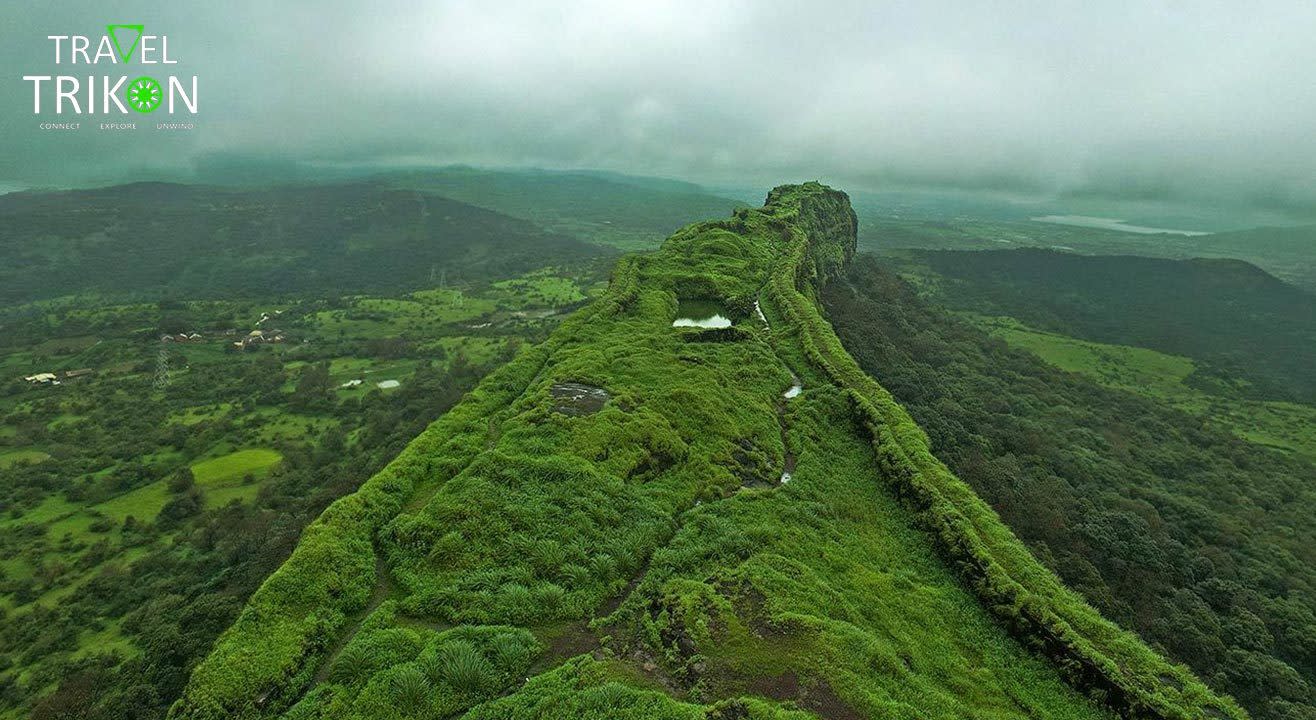 Trek
About
Lohagad or the Iron Fort is a typical choice if it's your first trek considering the easy grade. However, it doesn't disappoint experienced climbers either, thanks to the inviting weather and the lush green scenery during monsoons. Loaded with a rich historical significance, the Lohagad trek surely deserves a place in your bucket list this season!
05:50 am: Meet Travel Trikon at Kotak Mahindra ATM near Pritam Hotel Dadar (E)
06:00 am: Leave for Base Village
06:20 am: Pickup Point : K star Mall , Chembur East
07:00 am: Pickup Point : Vashi Below Main Bridge
07:20 am: Pickup Point : Hotel 3 Star, Kharghar
10:00 am : Reach Base village and Enjoy breakfast
10:30 am : Introduction round
10:45 am : Start the trek
12:45 am : Reach the top, Explore the fort
01:00 pm : Lunch Time
02:30 pm : Start descending to base village
03:30 pm : Reach base village
04:00 pm : Enjoy Evening Snacks at base village
05:00 pm : Leave for Mumbai
09:00 pm : Reach Mumbai
Transport by Private Non Ac Bus
Food: Breakfast and Evening Snacks
Trikon Trekking Expertise Charges
Any personal expenses such as soft drinks etc.
Lunch
If cancellation done prior to 10 days of outing 75% will be refunded.
If done prior to 5 days of outing 50% will be refunded
After that no refund will be provided.

Transfer of booking to another event will be permitted where feasible and will be at the discretion of the management and participant consent.
If Travel Trikon cancels the event and transfer of the booking amount is done, the full amount will be transferred to the participant.
If the participant cancels a booking and opts for transfer of the booking to any other event, only the refund amount (as per applicable policy), will be transferred to the new event.
In case participant cancels the booking of an event where transfer of booking is done, the participant will be refunded the amount as per applicable cancellation policy.
In case of cancellation of any event due to reasons beyond control (like Natural calamities, riots, political uncertainty, public transport failure etc.), refund shall be payable with respect to the given refund norms.
This fort was captured by Shivaji Maharaj when the Mughal could not handle it anymore and had to give up. Using higher elevation to Lohagad the British troops captured the fort by setting up cannons on Visapur and destructed Lohagad. In 1818 AD, the fort was captured by the British Raj. As this fort had a huge significance its south and north gateways were blown up.
Vinchu Kata or the Scorpion's tail-like fortification structure
Ancient Malawli and Bhaje caves near the fort
Durgah located near the Maha-darwaja
Laxmi Kothi