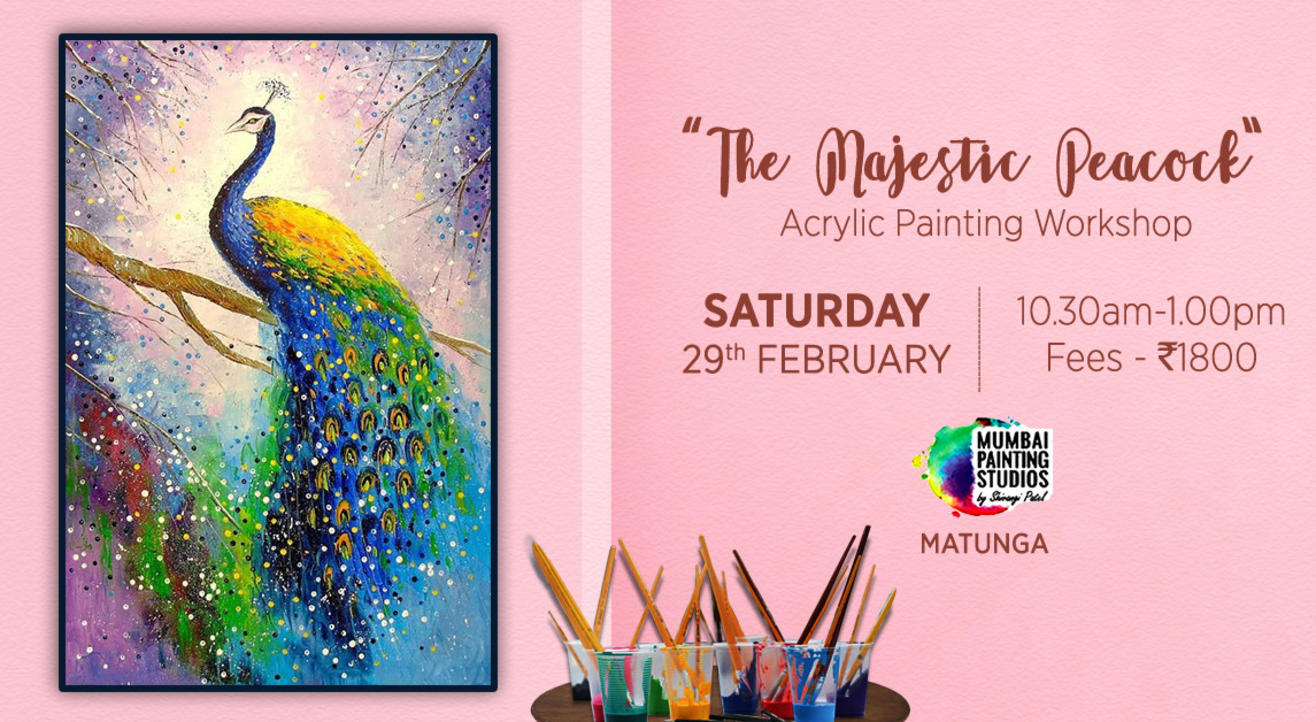 Painting
Magnificent Peacock - Acrylic Painting Workshop by Mumbai Painting Studios
Mumbai Painting Studios - Painting Classes Mumbai
About
Discover the artist in you as you paint your version of "Magnificent Peacock". Never painted before? Not to worry, you will be guided by an Artist.
Painting Parties are casual get-together which allows you to socialize, so join us for a fun intimate gathering, focused towards having fun, and being yourself.
With no prior painting experience required, this will be a guided session, shedding light on the basic strokes, sketches and techniques and helping you paint, getting in touch with the artist within.
Venue
Mumbai Painting Studios - Painting Classes Mumbai
Flat 401, 55 killol Kunj, bhaudaji cross road, scheme 6,rd 9, Kings Cir, opp. pioneer high school, Matunga (C.R.), Mumbai, Maharashtra 400019
GET DIRECTIONS