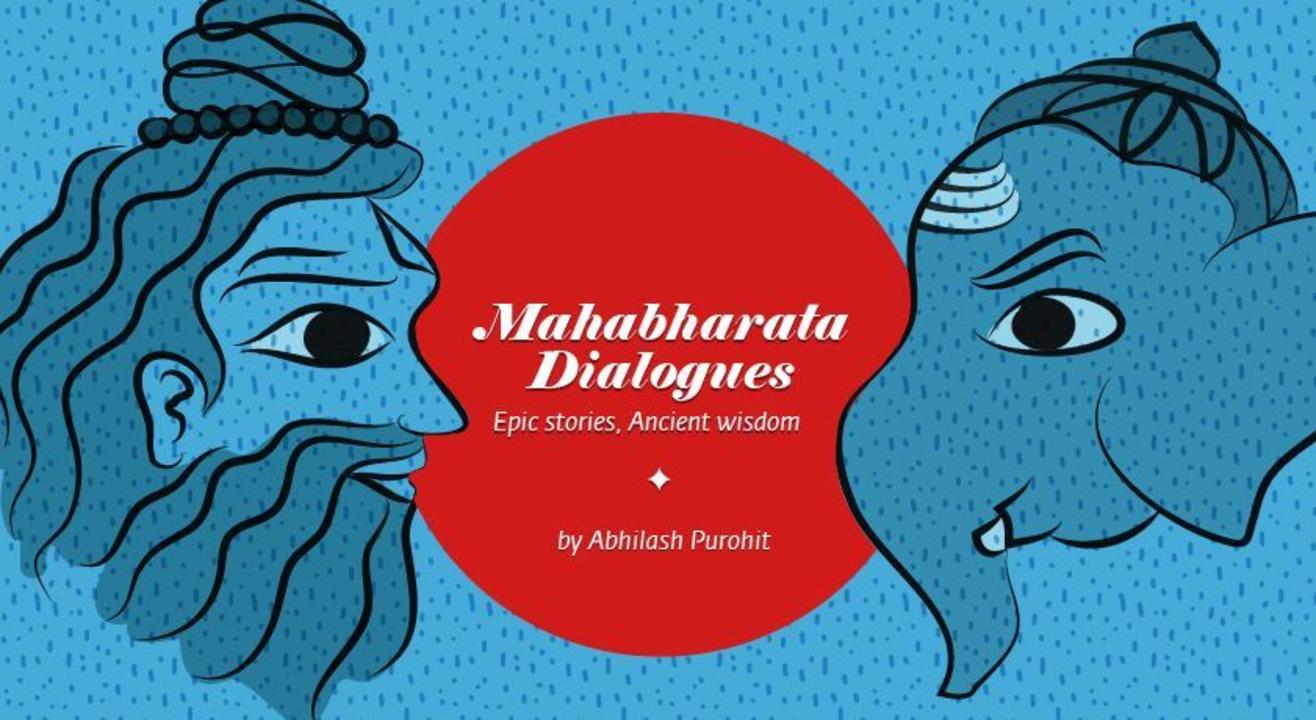 Mahabharata Dialogues Koramangala
July 9 | 5:30PM - July 23 | 7:30PM
Dialogues Cafe Koramangala, Bengaluru
Invite your friends
and enjoy a shared experience
Mahabharata Dialogues Koramangala
July 9 | 5:30PM - July 23 | 7:30PM
Dialogues Cafe Koramangala, Bengaluru
Invite your friends
and enjoy a shared experience
Invite your friends
and enjoy a shared experience
Mahabharata Dialogues - Epic stories, Ancient wisdom
Embark on a captivating journey into the legendary stories of the Mahabharata. Join us for a series of live storytelling sessions that will transport you into the fascinating world of the greatest epic ever written.
Immerse yourself in that world and discover the heroic deeds, complex relationships, and moral dilemmas that have enthralled audiences for centuries.
Host : Abhilash Purohit is an entrepreneur and a corporate educator.
These last few years, he is stuck between two states of existence: (Re)reading the Mahabharata, and talking about the characters in it - their interactions, their aspirations, and their dilemmas.
To audiences small and big, he brings the joy of the stories and the lessons within the Mahabharata. He finds and shares different perspectives of well-known stories from the world's greatest epic.
When not talking Mahabharata, he loves to geek out about coding and Urdu shayari
Dialogues Cafe Koramangala
21, 80 Feet Rd, 4th Block, Nirguna Mandir Layout, Cauvery Colony, Koramangala, Bengaluru, Karnataka 560095, India
GET DIRECTIONS
Mahabharata Dialogues Koramangala
July 9 | 5:30PM - July 23 | 7:30PM
Dialogues Cafe Koramangala, Bengaluru
Invite your friends
and enjoy a shared experience