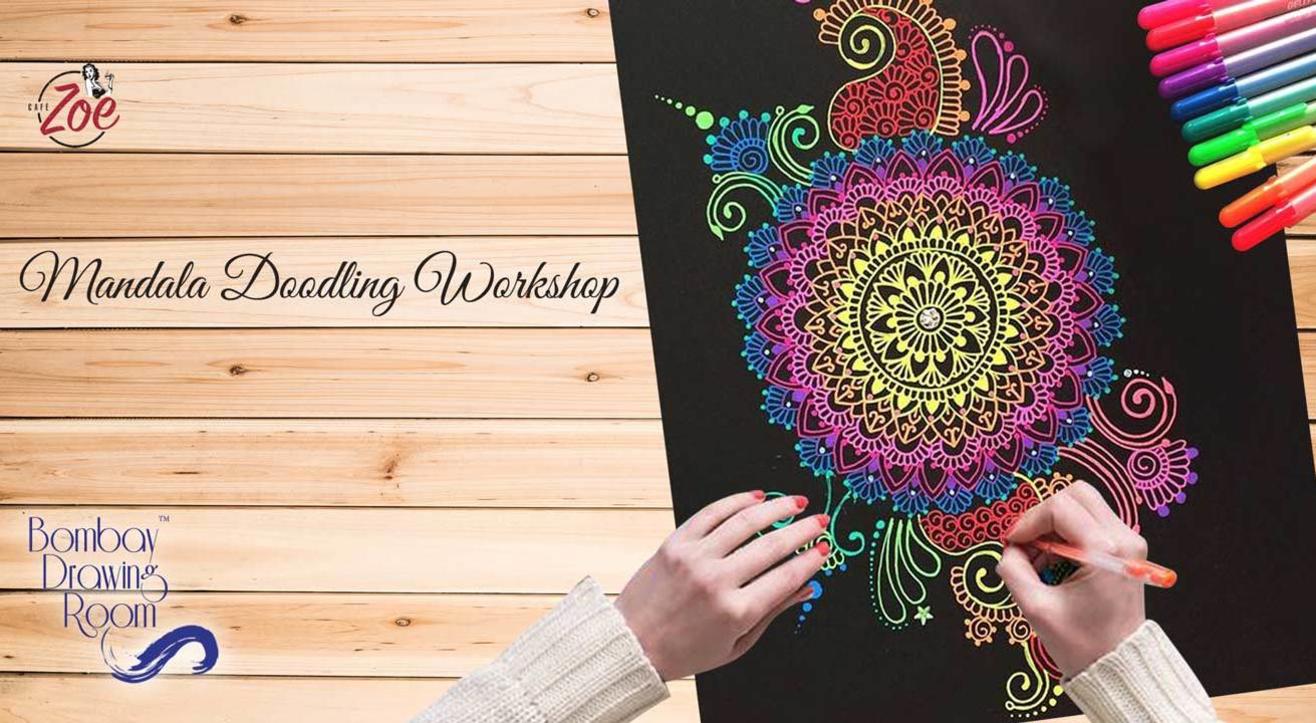 Doodling
Mandala Doodling Workshop
About
Learn to doodle intricate mandalas in a fun & informal space. For people who have never painted, or are scared of drawing this is a great opportunity to get started! We take care of all the art materials, food, a mocktail & all the guidance needed.
The word 'mandala' comes from the Sanskrit language in ancient India, these 'sacred circles' have been found in hundreds of cultures. They are always symmetrical, and they always draw your eye in towards the center. It represents the wholeness, or the strength and unity of community, or the lovely, cyclical progression of time.
Mandalas also occur quite often in nature. In the nesting rings of a tree trunk, the sectioned slice of an orange, and the way the great Universe itself spins around and cradles its clouds.
Founded by a self taught Artist Snehal Patil, Bombay Drawing room is an initiative that fosters fun and non judgmental environment that was created by the vision to encourage creative expression in everyday settings.
Venue
Cafe Zoe, Lower Parel
Mathurdas Mills Compound, N.M Joshi Marg, Lower Parel, Mumbai, Maharashtra 400013