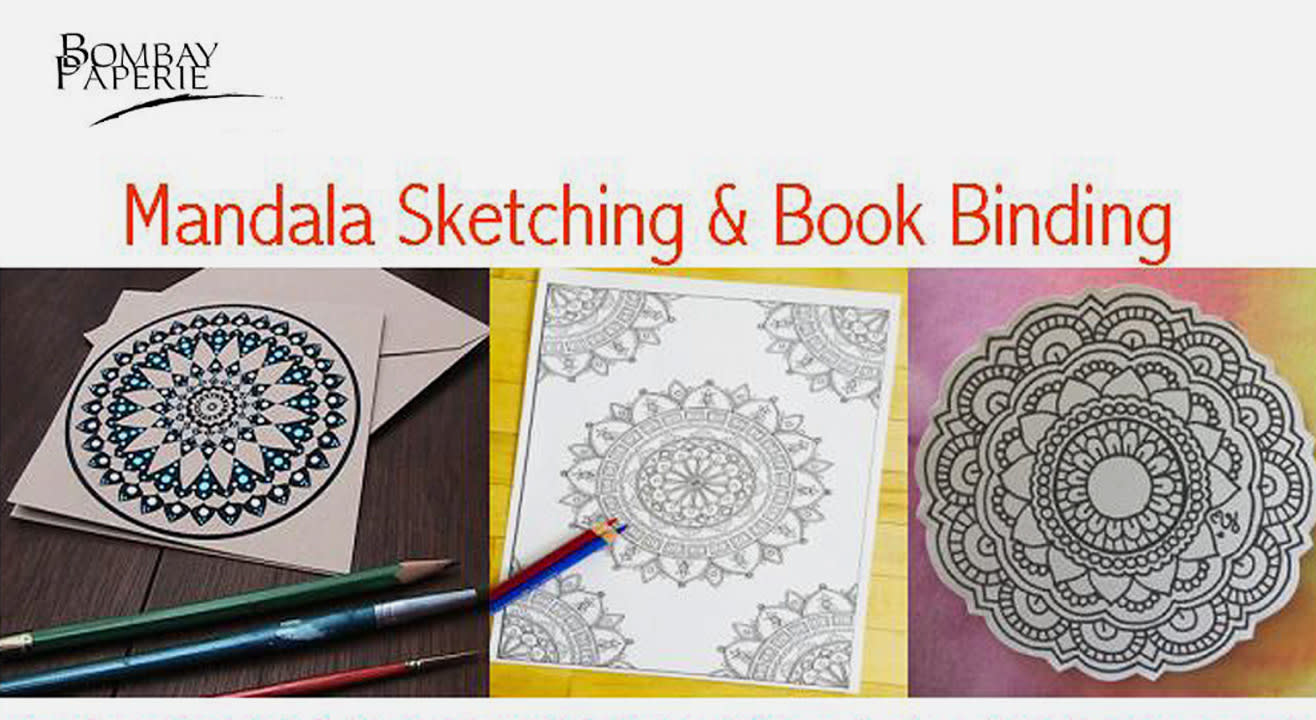 Art
Mandala Sketching and Book Binding Workshop
The Bombay Paperie, Mumbai
About
Drawing and sketching Mandalas is a meditative form of creating artwork .
In essence, mandalas represent the connection between our inner worlds and outer reality. Designing your own mandalas can be both inspirational and therapeutic.
We will guide you through the process of creating your own Mandalas on our beautiful handmade paper and after that teach you some Book Binding techniques to turn your creativity into a personalised notebook made with Bombay Paperie's soft , cotton handmade paper.
Once you know the basic steps of how to draw a mandala, you can try new designs and new colors each time you draw one.
Come with an open mind to learn a soulful new art and leave with a unique , customized diary made completely by you.
This is a fully hands on workshop where no prior experience is required and all the material will be provided by us.
Space is limited and pre-registration is required; buy your ticket here to book your seat.