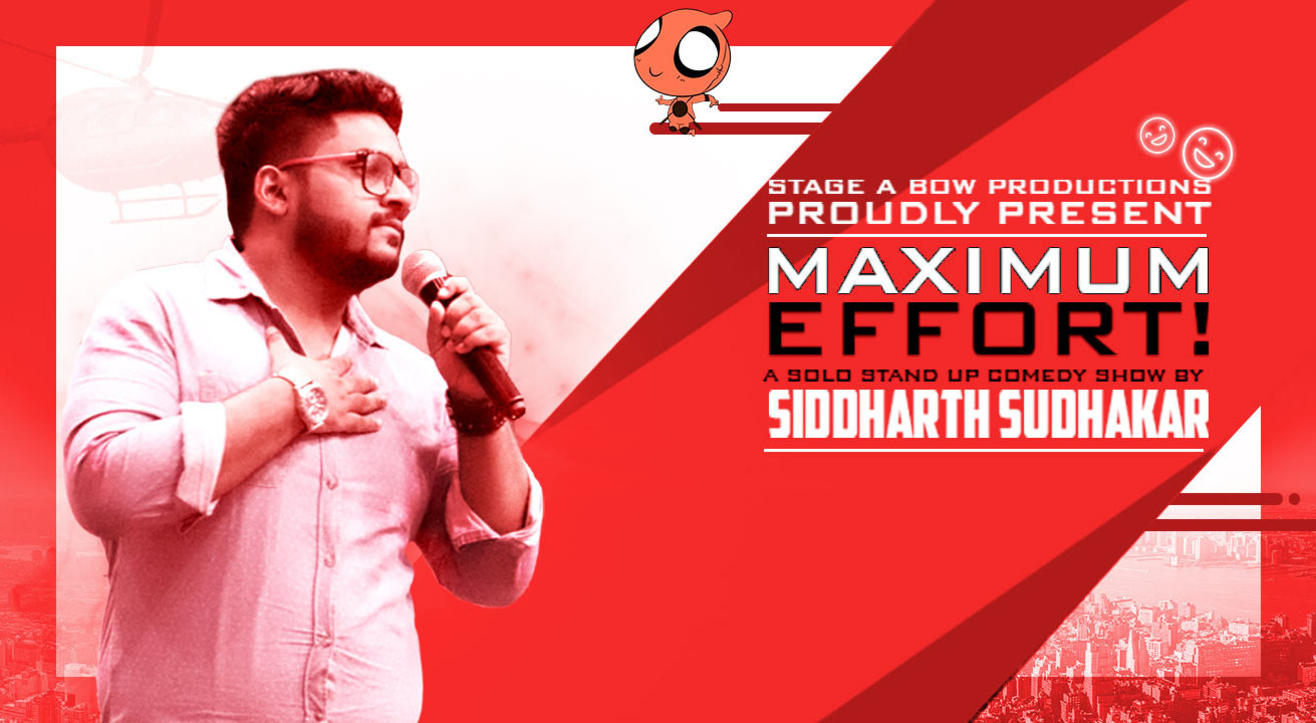 Comedy
Maximum Effort
Alliance française de Delhi
About
A stand-up show by our own Siddharth Sudhakar!
After giving minimal efforts in Delhi/NCR, Chandigarh and Jaipur with his Test Flight series.
Siddharth bring's his special just for you but this time with Maximum Effort!
Talking about crazy parents, crazier relationships and even crazier society – Siddharth takes Centre Stage at Alliance Francasie on 30th June, 07:15 PM.
So come and be a part of his hilarious tales, weird vision of the world and most importantly buy tickets so you can contribute to him being more rich than ever!!
Wait till you get a load of him!!
Venue
Alliance française de Delhi
72, KK Birla Ln, Lodhi Gardens, Lodhi Estate, New Delhi, Delhi 110003