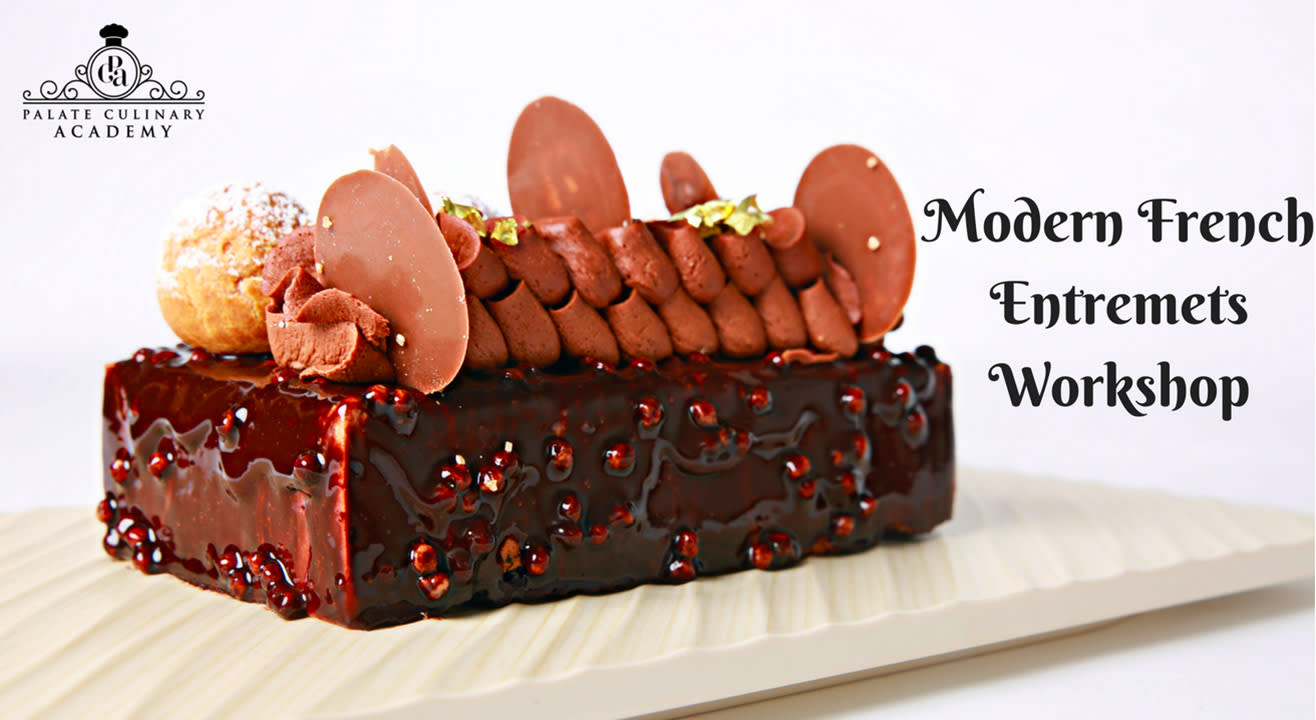 Cook
Modern French Entremets Workshop
Palate Culinary Academy, Bandra
About
Learn the art of making Modern French Pastry - Multi layered desserts with different textures - Cremeux, Feuilletine, Mousse, Meringues, Cake, Jelly and lots more. Come discover the world of pastry and elegance only at Palate Culinary Academy.

What you will get to learn:
1. Bold & Beautiful- Luscious Rasberry Chocolate with the base of Pate Feuilletine, Hazenut Mousse, covered with a dark
sponge and finished with glorious red glaze.
2. Decadent Desire -Chocolate, Passion & Coconut Trio sculpted with layers of dark sponge, coconut mousse, passion cremeux, Chocolate mousse & glazed with lots of passion.
3. Green Velvet Temptation - Green Apple Saffron Crunch is a gorgeous delight made with Saffron Cashew-nut Sponge, Green Apple Mousse & Saffron meringue garnished with green glaze shaped to tempt.
Venue
Palate Culinary Academy, Bandra
6th Floor, Saffron Building, Main Linking Road, Opposite Radio Bar, Bandra (West), 400050