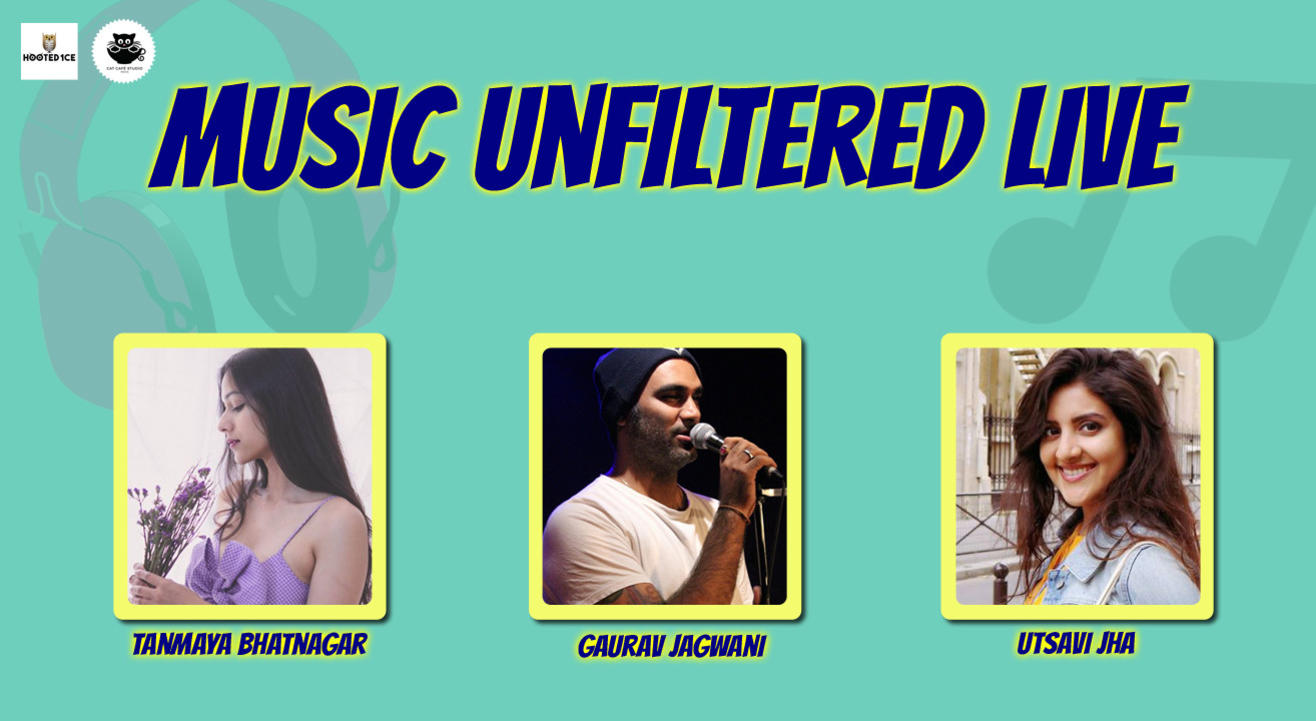 Music
About
Hooted1ce is coming once again with the singer-songwriter with a featured gig for the original music lovers in the city.The evening will have lots of Music with fun with some original Music which is released or yet to get released.Every ticket will have 10 % off on the food and beverages at the café.
The event have featured artists :- Gaurav Jagwani, Tanmaya Bhatnagar, Utsavi Jha
One one Hand where Gaurav Jagwani and Utsavi are the singer songwriters based in Mumbai and have been Mostly Playing sets in English,Gaurav goes with the name as Sole strings and has released his album long back named silence and child.
Tanmaya Bhatnagar is a self taught singer- songwriter based in Delhi, India.Having written songs in both Hindi and English,the unique texture of her voice and fresh authenticity in her singing is what captures the immediate attention of any audience Tanmaya plays to Reciprocating her light and innocent personality in her artistry by focusing on gentle guitar work and the simplicity in her lyrics,Tanmaya's songwriting gains influence from similar sounding indie artists like Lucy Rose, Laura Marling, Elliott Smith, Alexi Murdoch, to name a few, covering majorly the genre of indie-folk.Although her biggest influence and inspirtation is her Mother,who was a music teacher.
Venue
Cat Café Studio, Versova
63, Harminder Singh Road, Aram Nagar Part 1, Aram Nagar, Versova, Andheri West, Aram Nagar Part 1, Aram Nagar, Versova, Andheri West, Mumbai, Maharashtra 400061