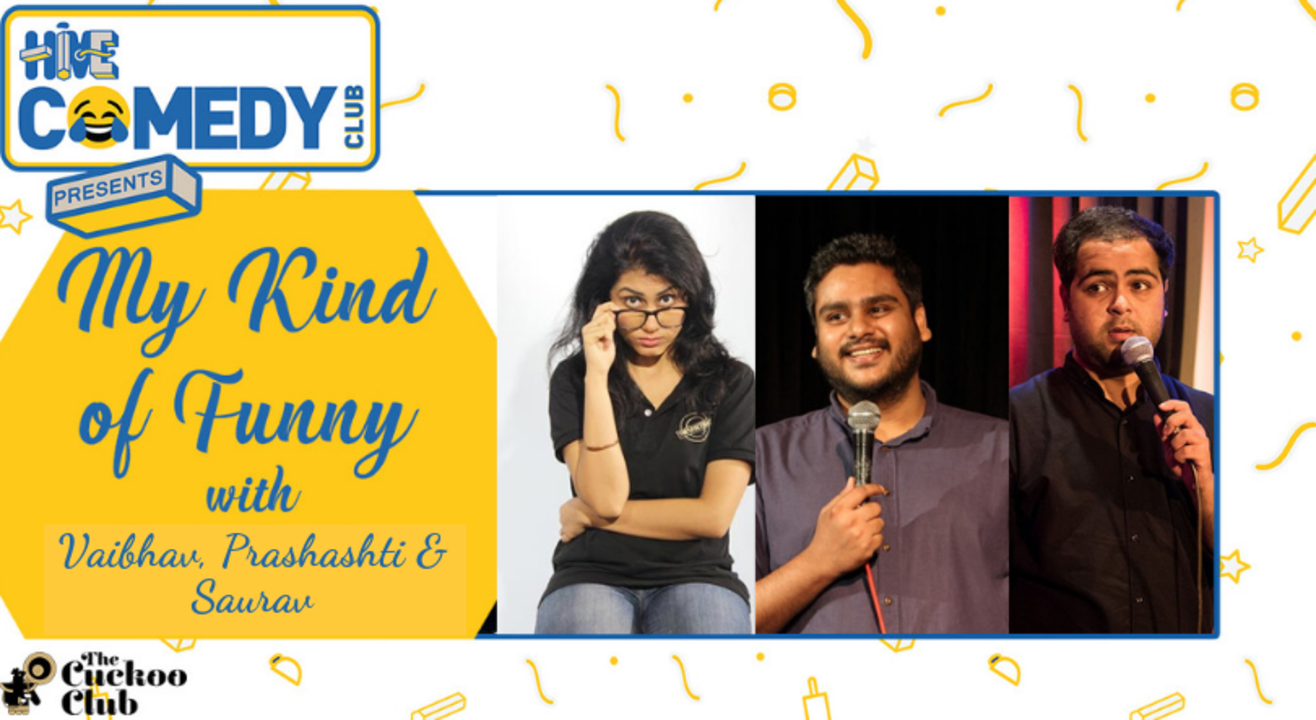 Comedy
My Kind of Funny #15 with Prashashti, Vaibhav and Saurav
About
A Cuckoo Monday is best spent for you if Prashasthi Singh, Saurav Mehta and Vaibhav Sethias kinda funny is your kinda funny then come down to The Cuckoo Cafe and laugh your hearts out!
About the artists
Vaibhav Sethia
It was a bright sunny morning and Vaibhav hated it. So he slept again. He loves potential energy, hates kinetic energy. Laying in bed he scribbled what he calls 'bookmark moments' of life. Today he calls them jokes. Come see him perform them and experience the release of endorphins.
Prashashti Singh
Prashasti Singh is a stand-up comic, writer, actor and improviser, who you've most recently seen in Amazon Prime Video's Comicstaan. She has been active in the Mumbai comedy circuit since 2015. She has 3 years of experience in improv comedy and 2 years in stand-up, performing across venues like Canvas Laugh Club, NCPA and the Cuckoo Club. Prior to comedy she has dabbled with theater and has performed at venues like Kamani auditorium in Delhi and Rangamandira in Bangalore. Prashasti has a degree in engineering from Delhi university and MBA from IIM Lucknow. She has worked with a Television Broadcast company for 4 years understanding and creating content for the heartland consumer.Modesty is clearly not her forte.
Saurav Mehta
Saurav Mehta is a standup comedian and writer, who was a finalist in Amazon Prime Video's comedy hunt, Comicstaan. Saurav's opened for the likes of Kenny Sebastian, Sorabh Pant, Abish Mathew and Anirban Dasgupta. He's performed at a variety of places, such as Canvas Laugh Club& IIT Kharagpur. Also Saurav is a freelance writer who has written three seasons of Son of Abish. He's written for Hotstar, Amazon, Ballantine's, Bajaj Allianz to name a few.
Venue
The Cuckoo Cafe, Mumbai
First floor, above The Cuckoo Club Black Box Theatre | 5AA, Pali Hill Road, Next to Candies, Bandra West, Mumbai, India 400050