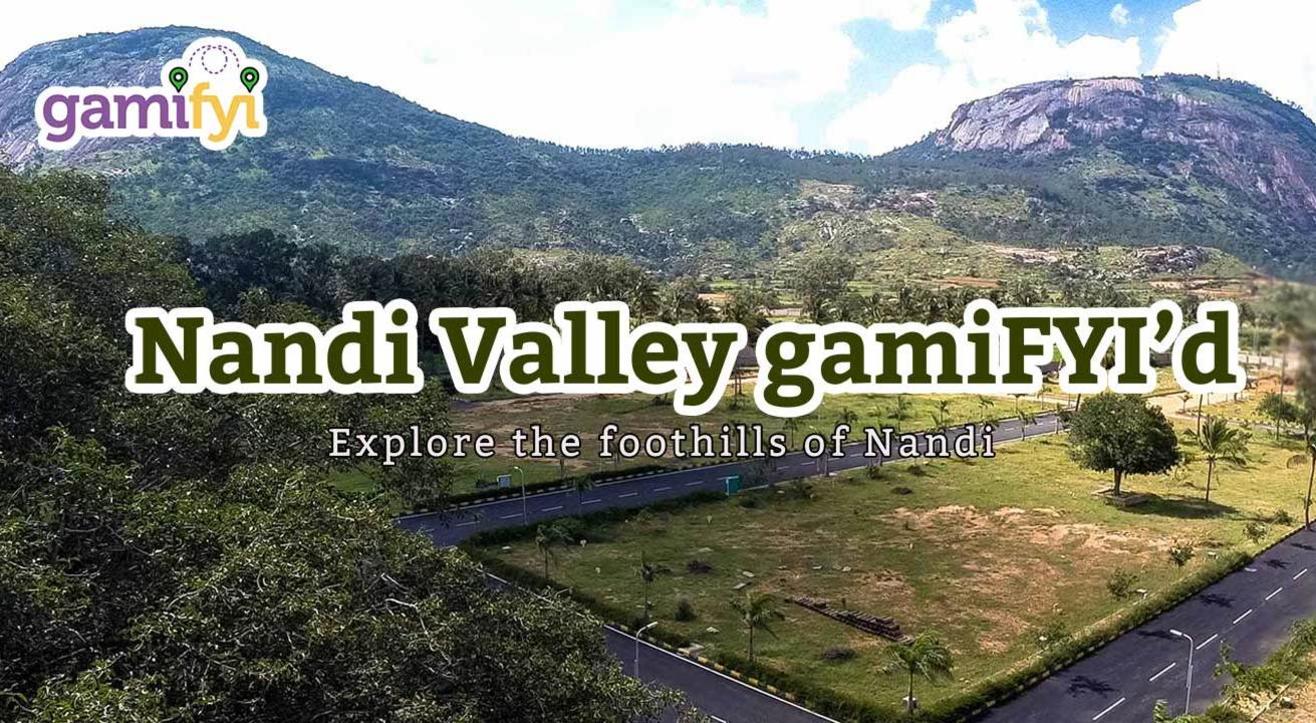 Mar 14 & 15 | Multiple Timings
Step out and enjoy this event
Invite your friends
and enjoy a shared experience
Invite your friends
and enjoy a shared experience
Our new quest is a prevue of the Nandi Valley Walks itself. Still wondering what to do over the weekend? Discover and explore the foothills of Nandi Betta or Nandi Hills like never before!!! The best of Nandi Hills is Not at the Top, it's at the Foot. Choose between the Short Quest (approximately 3.5kms) or the Complete Quest (approximately 5 kms) and enjoy your drive through the Nandi Town. Round up your friends and family and play as a team.
A team (up to 4 people) requires only 1 ticket.
Slot No.1: 7AM
Slot No.2: 8AM
Slot No.3: 9AM
Slot No.4: 10AM

Duration: Roughly 120 mins
How do you play the quest?
The quest clues are given on a Mobile App – GamiFYI (available on both Play Store and App Store).
-A Coupon Code along with all the instructions of the game will be emailed to everyone who registers for the event.
-You will receive the email 4 - 6 hours prior to the time slot you registered for.
-Once you are at the location, open the app, redeem the Coupon Code and get started.

Solve the clues, find the location, perform an action, get the next clue... Repeat.

You can play the quest in teams — a team can have up to 4 people.
A team of up to 4 people requires only 1 ticket.
• Team Size: 1 to 4 people.
• Distance: Short Quest (3.5 kms) ; Complete Quest (5 kms)
• Estimated time : 120 minutes
• Discovery Mode: Walk/Cycle/Car/Bike
• What you need: 1 smartphone per team (with battery life of at least 3 hours) and enthusiasm to search / ask and be challenged!

Built as a game for ages between 8-60.
Come along with a friend or play against your friends
Do a family challenge
For corporates who want to promote teamwork with a fun and engaging activity
GamiFYI is India's first ever scavenger hunt on app.
A team (up to 4 people) requires only one ticket.
Check out recent News articles about our other events. http://www.gamifyi.com/asSeen

Have more doubts? Reach out to us at +91 8277211477 | shruti@gamifyi.com.