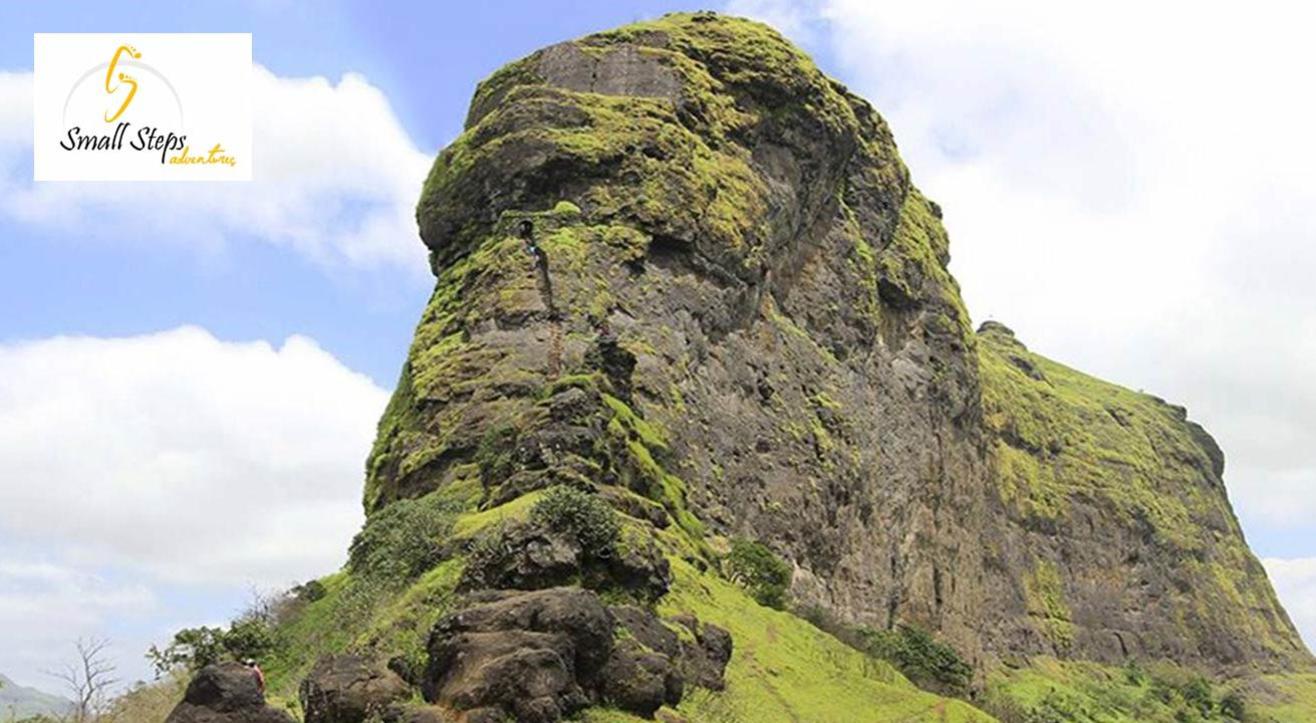 Trek
One day Trek to Harihar Fort
About
The fort of Harihar, lying on Trimbak range, was of significant importance in earlier periods, as there used to be a route crossing this range connecting Maharashtra to Gujarat. Trimbak range has spreaded its arms to the north of Igatpuri and west of Nasik. It is divided mainly in two parts, with forts of Basgad, Utvad, hill of Fani, Harihar and Trimbakgad on one part while the forts of Anjaneri and Hargad on the other. Vaitarna is the main river in this region. The fort appears to be rectangular in shape from its base village.Places to see on fort: While climbing the fort, we come across a rock-sheet, which has got steps carved in it. Also many grooves have been carved here for additional support. After climbing these steps, we get upto the entrance door. There is a cavern ahead of this door. Again we come across few steps after a short distance walk from this cavern. On climbing these steps we reach to the main entrance door of this fort. The fort has got a tapering plateau with a raised level in the middle. Door is located at the edge of this fort, but the way to this door has now got blocked. There is a small temple of Lord Hanumana and Lord Shiva on the plateau. A small pond is there in front of this temple. Water from this pond can be used for drinking. There are five cisterns along one side of the palace, one of which has water suitable for drinking.
A hill fort at the height of 1120mts
Trek Grade: - Easy- medium
1.30 am: Meet at Kasara railway station and start our journey by private vehicle.
1.45 am: Move towards Harihar fort base village
6.00 am: Ascending to Harihar Fort
10.00 am: Reach to top of fort
11.30 am: Start descending fort.
2.00 pm: Lunch break at base village
3.00 pm: Start towards Kasara

Breakfast
Tea
Lunch
Kasara to Kasara transportation
Expertise Charges
Any other personal expenses other than above mentioned.
At least 3 ltrs of drinking water.
Photo ID card.
Extra cloths and raincoat.
Personal Medicine.
Torch with Extra batteries.
Trek leader's decision will be final and binding.
Small Steps reserves all the right to change/deviate/cancel the plans without prior notice.
Telephonic confirmation is mandatory; if unable to contact us then send a text message and we will call you back.
Please avoid wearing Gold jewelry.
Smoking and drinking is strictly prohibited
Cancellation and refund applicable on the tour cost
If cancellation done prior to 15 days of outing 75% will be refunded.
If done prior to 10 days of outing 50% will be refunded
After that no refund will be provided.