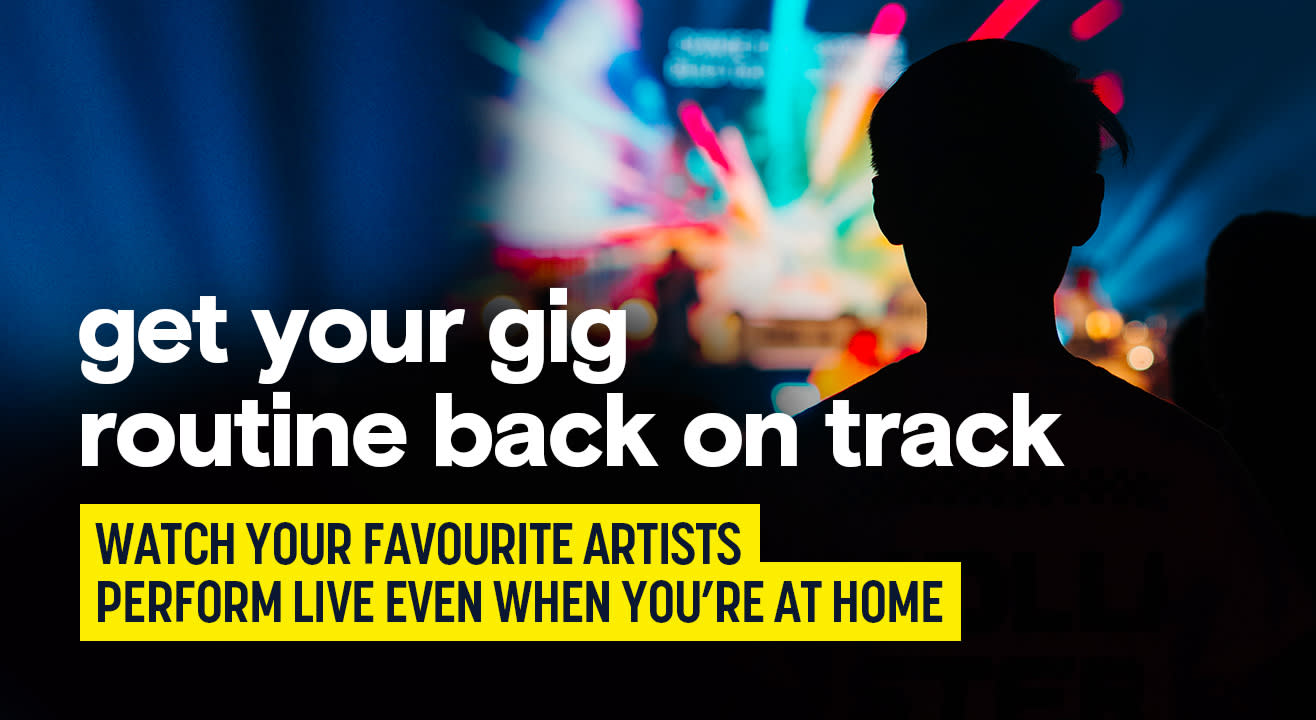 Listen to your favourite musicians live with digital music events
Check out the coolest online music concerts right from your home!
Invite your friends
and enjoy a shared experience
We say you can still tick off attending concerts from your bucket list! How, you ask? We've got just the right digital music events for you! Being at home doesn't have to mean that you miss out on your favourite artists performing live. Stay in tune with their latest gigs as they come to you, live on your screens. You can listen to them performing their most loved hits, or maybe a new song that they're working on. Attending an online concert has now become super easy - Just put on your jammies, find a comfortable spot in your house, and tune in! Oh and don't forget to call in your friends. Because music is best enjoyed when it is shared!
Check out the coolest digital music events:
Aaj ki raat hona hai kya?

There's a lot that could happen. Chris Martin could let slip the details of Coldplay's upcoming album (yes, we all heard you, Chris!). Amit Trivedi could do an epic collab with folk musicians or make you look at music in a way you've never thought of before. You're just one click away from an unforgettable digital concert.
How do I attend these digital workshops?
You can take one right from your home. Listen to your favourite artists performing their songs via a live stream of the concert that comes straight to your home. (comfort level max) Sign up and get tickets to the digital music event of your choice now! Click here to check out all music gigs.
Things You Get To Do At A Digital Music Concert:

Dance in your jammies without anyone looking (literally!)
Sing off-key as high as you want

Make up the words when you've forgotten the lyrics ('dahi jamaalo tu tak tu tak' - sorry Mankit Singh!)
Find out the musicians make pretty good jokes too on the side!

Some artists will really blow you away with their humility and inspire you to be a better human being.
Watch a number of music legends assemble together online and form an awe-inspiring Musical Avengers team!
Subscribe to receive our newsletter!
Find the best experiences happening out there in your city or enjoy handpicked content while sitting comfortably at home. Paytm Insider is your go-to place to figure out what to do today!