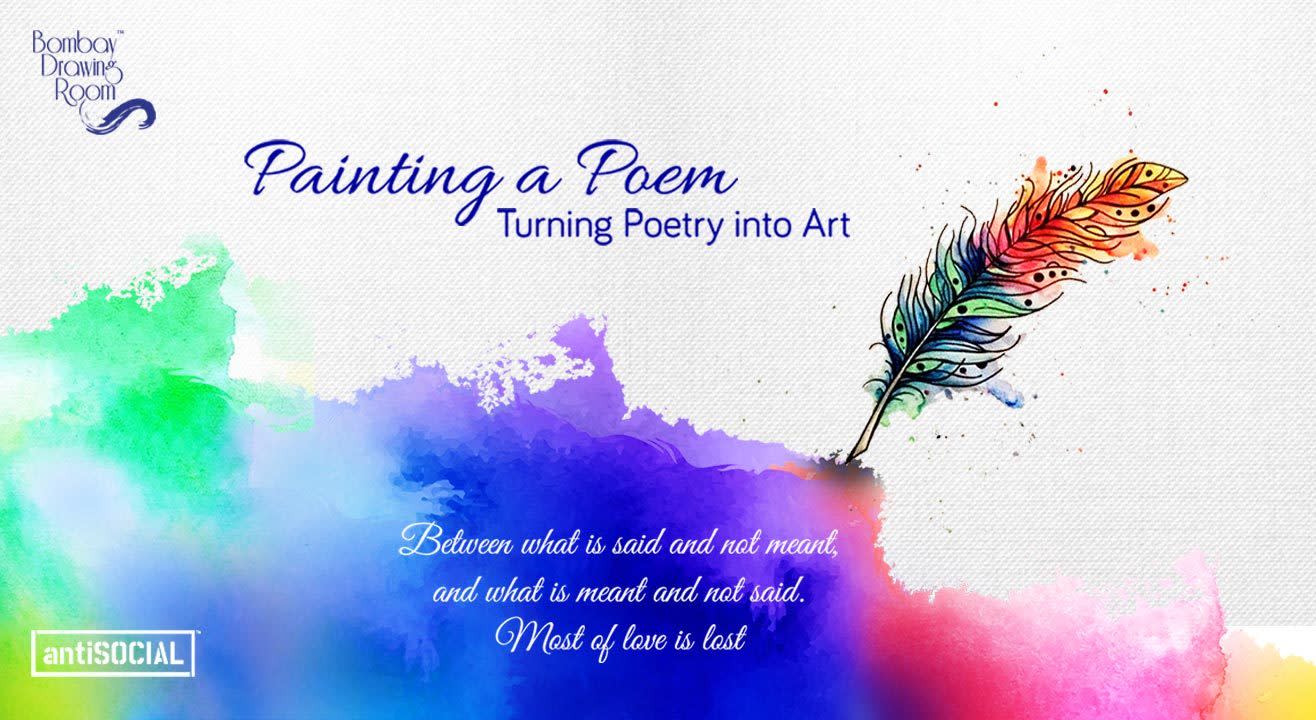 Art
Painting A Poem - Turn Poetry Into Art
About
Poetry is the voice of the heart that chooses words from the mind, to touch the souls of others. Visual art is the message of life itself, painted in color & texture, with the purpose of telling a story. Turn poetry into art at this unique workshop that creates works of art, inspired by poems that mesmerize, and fascinate. Learn to find the first point of automatic inspiration, and bring alive your canvas with visual imagery discovered through the magic of poetry.
The workshop aims at exploring and teaching the experience of true creativity, and create great art filled with confidence, spontaneity, and self-expression. All art material and refreshments will be provided at the venue.
About Bombay Drawing Room
Founded by a self-taught artist, Snehal Patil, Bombay Drawing room is an initiative that fosters a fun and non-judgemental environment that is created by the vision to encourage creative expression in everyday settings.