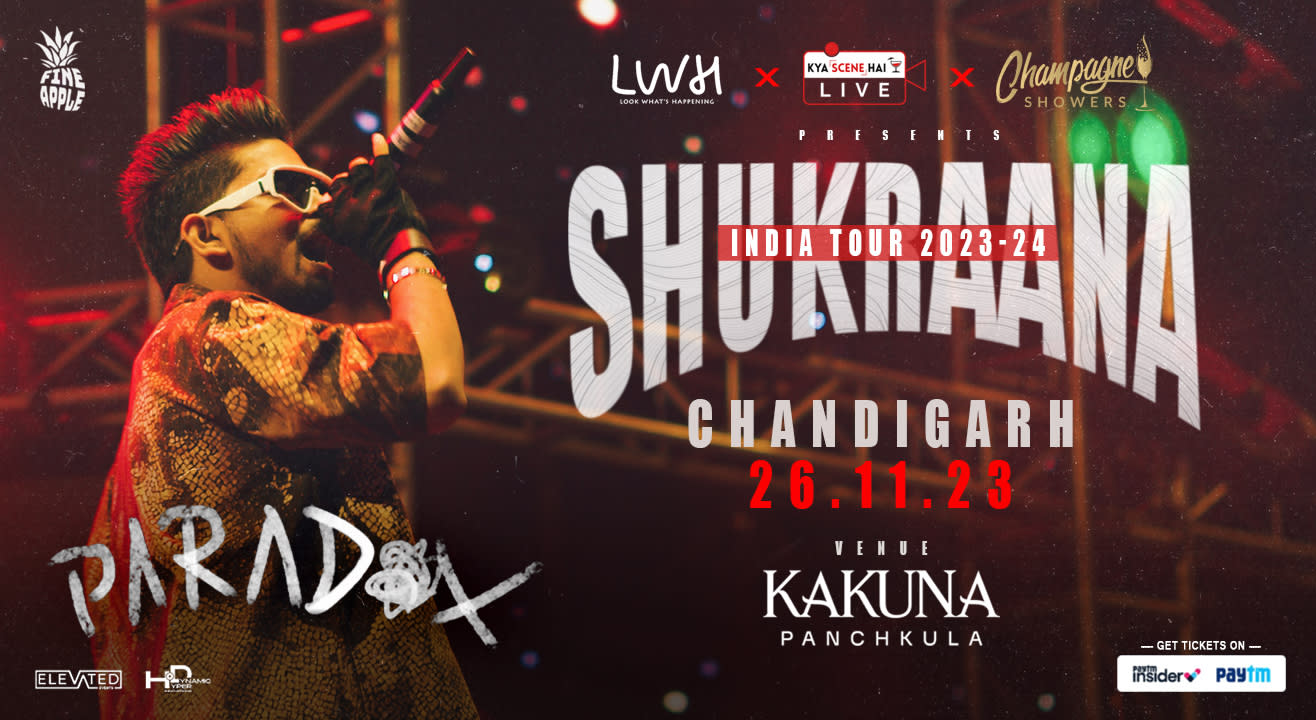 Paradox - Shukraana India Tour By LWH | Chandigarh
Kakuna Panchkula, Panchkula
Invite your friends
and enjoy a shared experience
Paradox - Shukraana India Tour By LWH | Chandigarh
Kakuna Panchkula, Panchkula
Invite your friends
and enjoy a shared experience
Invite your friends
and enjoy a shared experience
Bringing SHUKRAANA - INDIA TOUR of PARADOX By LWH & FineApple Music.
Introducing PARADOX, the talented and versatile artist born in 2003. With chart-topping hits like "Jaadugar," "Babam Bam," "Rihayi," and "BT Ho Gayi,"
PARADOX has garnered over 500 million impressions. Hailing from New Delhi, India, he has graced renowned music festivals such as Sunburn and Supersonic, showcasing his electrifying performances. PARADOX's diverse musical style transcends genres, captivating audiences worldwide. Get ready to be spellbound by the sensational talent of PARADOX.
Kakuna Panchkula
SCO 83 / 84 first & Second floor, near Rozana India Kitchen and Bar, Sector 5, Panchkula, Judian, Haryana 134114, India
GET DIRECTIONS
Paradox - Shukraana India Tour By LWH | Chandigarh
Kakuna Panchkula, Panchkula
Invite your friends
and enjoy a shared experience