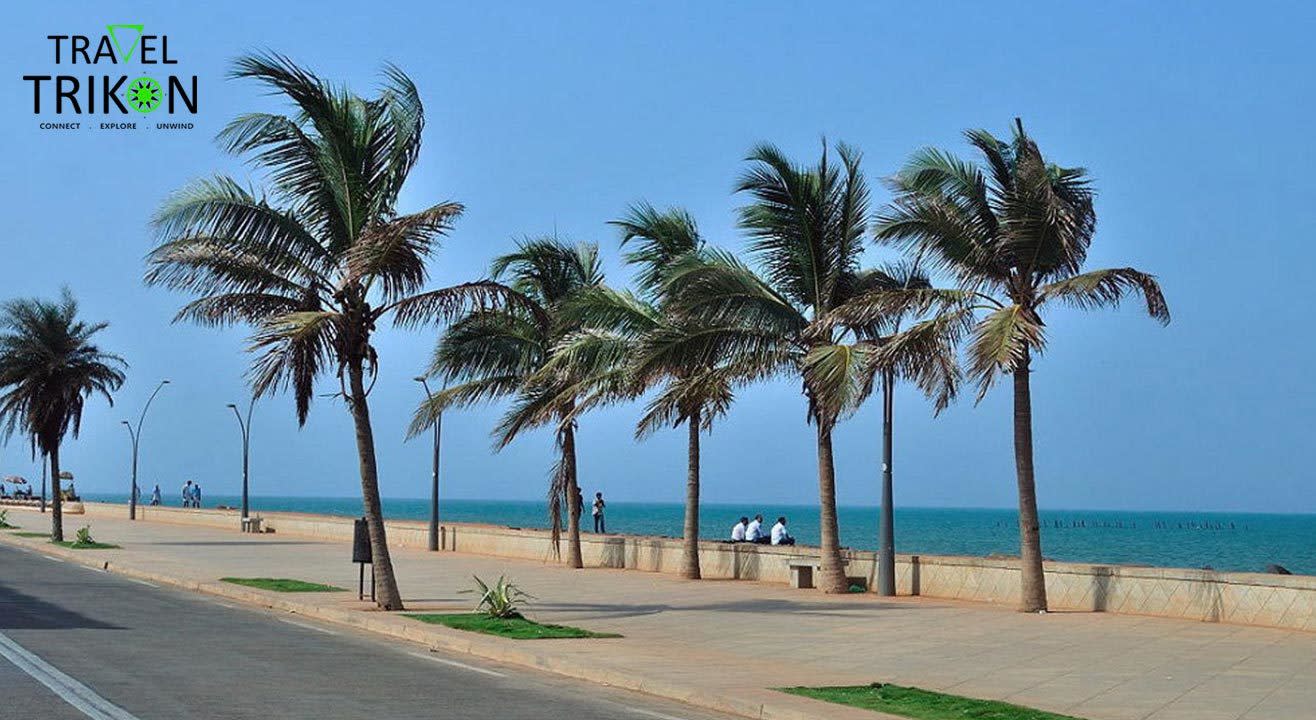 Explore
Pondicherry Backpacking Trip 2
About
A little piece of France waits to be explored
Shiny sand beaches & quaint French colonies
Giving time a break, at the oasis of peace and tranquility.
Settle yourself amidst the French colonies, sit-by-the-beach for a vacation much needed, roam around the quaint little hamlets far away from chaos…..At, Pondicherry - The French capital of India. Experience a little piece of French culture and indulge in their cuisines at Pondicherry. Sit by the cafes, sip refreshing drinks and roam like a hippie soul. It's time to tick this destination off your wishlist.
Pondicherry - presently known as Puducherry is a union territory of India very closely located to Chennai. This destination is symbolic to love, peace and trans. Thanks to the ashrams, beaches, French colonies and Old Heritage Churches which leaves a symbolic impression.
Mahabalipuram – Taste every bit of heritage by going back in time. It is a town on a strip of land between the Bay of Bengal and the Great Salt Lake, in the south Indian state of Tamil Nadu. It's known for its temples and monuments built by the Pallava dynasty in the 7th and 8th centuries. The picturesque constructions are worth capturing.
Chennai – Crocodile Park ( 100s of living crocodile in the free habitat)
Marina beach (Happens to be India's Longest Beach shore, lip-smacking street food)
Mahabalipuram – Shore Temple, Pancha Rathas (5 Rathas that belong to 5 pandavas)
Krishna's Butterball, Tiger Cave and Arjuna's Penance.
Pondicherry – Auroville, Aurobindo Ashram, Paradise island, Auro beach, La Café, Promenade, French head quarters, Ganesha Temple and Churches.
Day 0: Wed 23rd Aug
Departure at night - 20:30 : Board 12163 Chennai Express
Overnight in train

Day 1: Thu 24th Aug 2017
19:45 : Reach Chennai
Drive towards Pondicherry via one East Coastal Road
23:00 : Check in and freshen up
00:00 : Dinner and Relax

Day 2: Fri 25th Aug 2017
06:00 am : Wakeup call and Breakfast
07:00 am : Leave for Paradise Beach Island
08.00 am : Board Speed boat to reach Island
08:30 am : Reach Island and spend fun time
09:30 am : Leave from Island
10:30 am : Have breakfast
11:00 am : Leave for Aurovile
12:00 pm : Reach Auroville and Explore
01:30 pm : Lunch Time
02:30 pm : Visit Auro beach
03:30 pm : Visit Aurobindo Ashram
04:30 pm : Visit Churches
05:30 pm : French Headquaters
07:00 pm : End the day at Sea Side Promanade near Gandhi Statue
09:00 pm : Authentic Chettinad Dinner
11:00 pm : Sleep and Unwind

Day 3: Sat 26th Aug 2017
06:00 am : Wake up and get ready
07:00 am : Have breakfast at French Cafe
08.00 am : Visit Vinayagar Temple
08:30 am : Leave for Mahabalipuram
10:30 am : Reach Mahabalipuram & Explore
01:00 pm : Lunch at Mahabalipuram
02:00 pm : Explore remaining heritages
04:30 pm : Crocodile Park Visit
05:30 pm : Marina Beach Sunset & Chill time
07:30 pm : Shopping and Leisure time at Chennai
09:00 pm : Check in and Freshen up
10:00 pm : Dinner Time
11:00 pm : Back to bed

Day 4: Sun 27th Aug 2017
06:50 am : Board Chennai Express
Overnight in Train

Day 5: Mon 28th Aug 2017
06:00 am : Reach Mumbai
Travelling to and fro Non AC Sleeper Coaches
Meals – Day 1 Dinner
Day 2 Breakfast, Lunch, Dinner
Day 3 Breakfast, Lunch, Dinner
Triple Sharing Stay at Hotels and Home Stays
Entry fees
Toll and Sightseeing
Trikon Expertise
Meals during journey
Personal expenses
Mineral water and soft drinks
Anything not mentioned in the itinerary