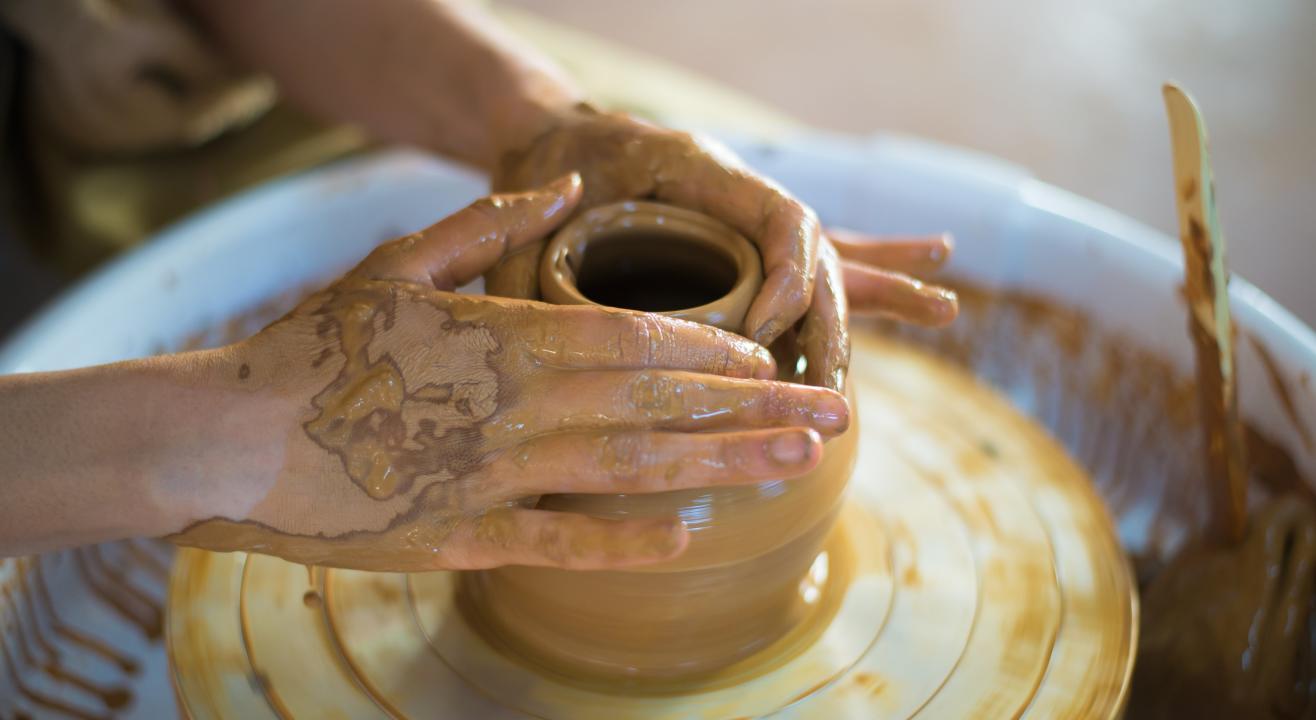 Pottery
Potter's Wheel For Beginners
March 10 - April 28| 11AM
Clay Station Sadashivanagar
About
Learn and experience the joy of understanding traditional techniques of making pots on the wheel, but with modern equipment! you will learn the basics of wedging, throwing, centering and pulling.
Our experienced potters will teach you the basics of throwing on the wheel such as centring clay on the wheel, the steps of making cylinders, bowls, bottles, pitchers, and turning/trimming the bases of forms. It is a perfect course for those who have learnt the basics of pottery and making, or attended our beginner's course. It is also a great refresher for those out of practice.
The fee includes clay (terracotta), use of wheel and tools, and the firing of four of the pieces you make at the end of the course.
Duration : 8 Sessions
Course Fee : Rs 8500 (Including supplies and firing)
Ages: 15 years and above.
Pre-requisite - Who have attended our Beginners Course or have learned Handbuilding or Clay Modelling
Venue
Clay Station Sadashivanagar
383/31, 2nd floor, 13th Main Road, Sadashivanagar, Above Just Be Cafe, Bangalore 560 080