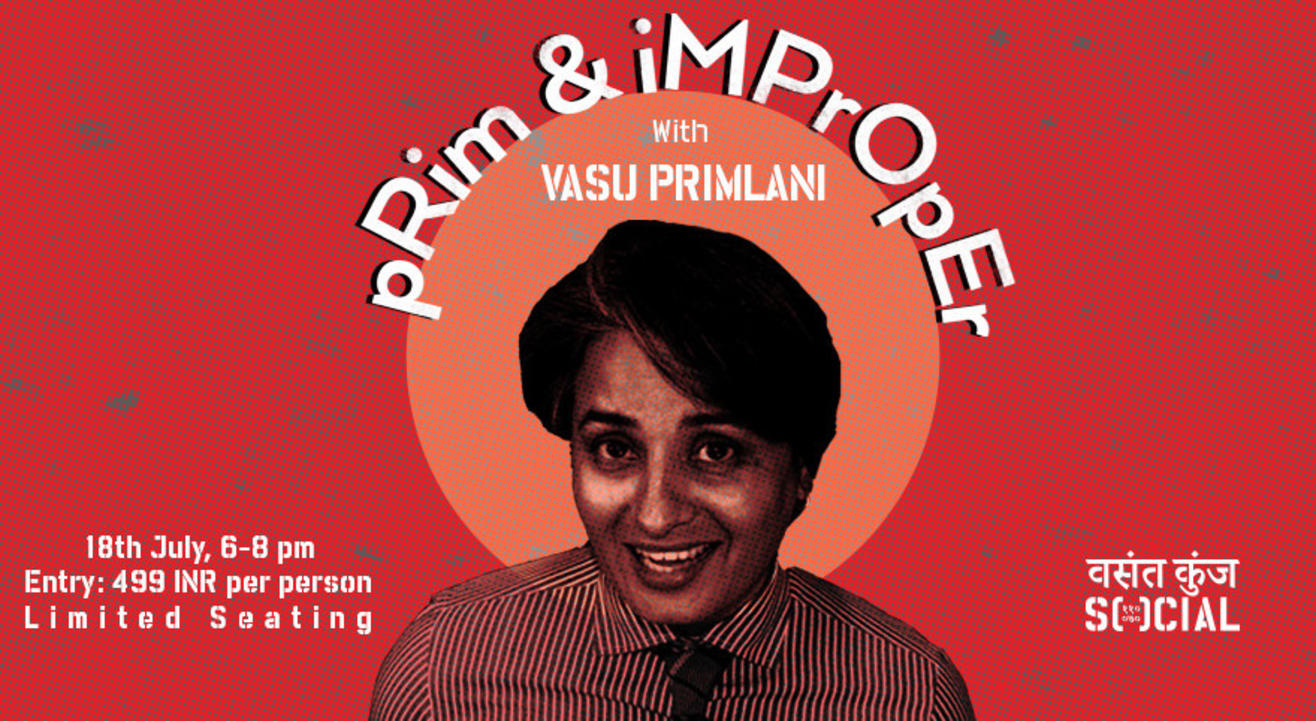 Comedy
Prim & Improper With Vasu Primlani | Vasant Kunj Social
About
As Stephen Hawkins rightly said : ' Life would be tragic if it weren't funny'. Well, thank god for stand up Comedians like Vasu Primlani, who have the gift of wit, to help us take life a little easier.
#Prim and #Improper is a light hearted #Standupcomedy session from the perspective of a 46 year old badass woman, which is sure to leave you tickled and inspired at the same time. So book your spot at the earliest and make some time for some #LaughterTherapy.
About the Artist :
Vasu Primlani is one of the coolest Polymaths you would ever come across. She is a #Triathlete, #Environmentalist, Somatic #Therapist , and one of the first renowned #Female #Comedians from our country. Humour is her chosen medium for mass dissemination. "Laughter is the only way to touch hearts and transform lives" she says, and no wonder she has become a household name over the decade.
Venue
Vasant Kunj Social
Unit no. T-306 Third Floor , Ambience Mall Nelson Mandela, Road, Vasant Kunj II, Vasant Kunj, New Delhi, Delhi 110070