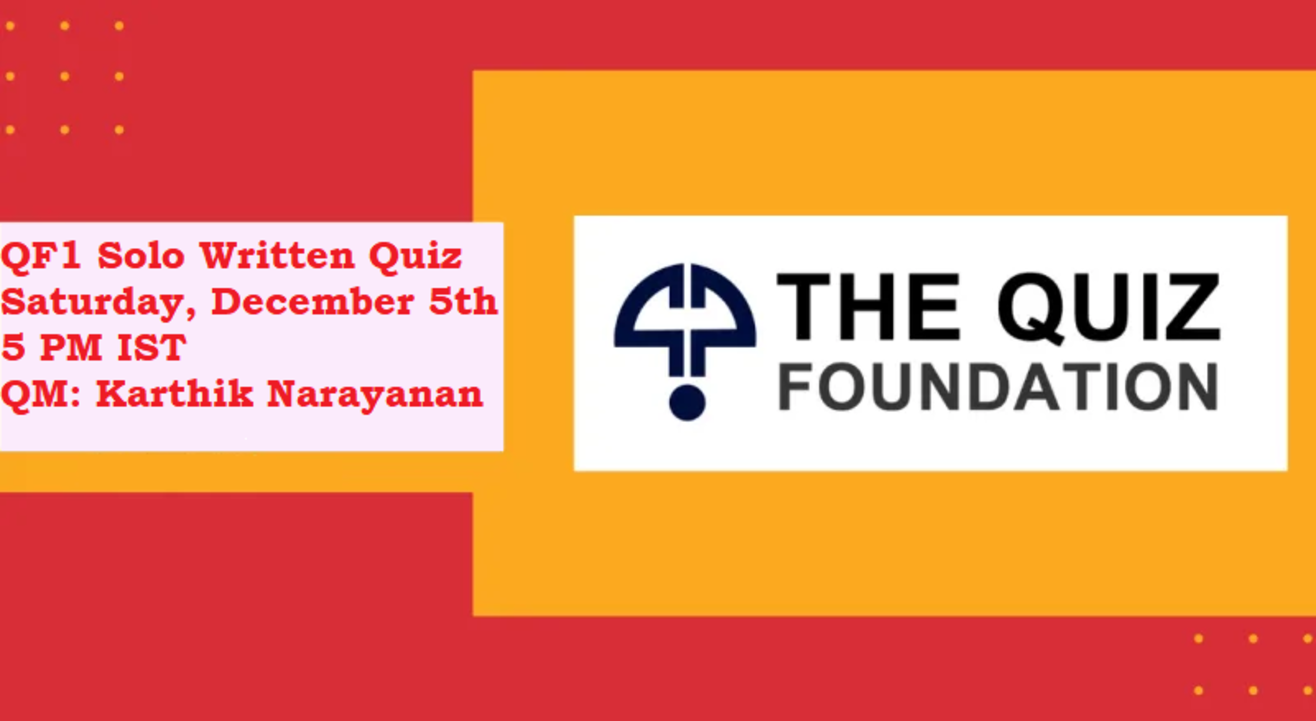 QF1 Solo Written Quiz on Saturday, 5th December, at 5PM IST, by Karthik Narayanan
Enjoy this event from your home
Event Guide
Digital Event
Watch on Zoom
For Age(s)
Family Friendly
Online Game
Participate and have fun
Invite your friends
and enjoy a shared experience
Event Guide
Digital Event
Watch on Zoom
For Age(s)
Family Friendly
Online Game
Participate and have fun
Invite your friends
and enjoy a shared experience
About the Event
QFI will conduct its next bi-weekly QF1 written quiz for individual participants on Saturday, 5th December, 5 PM IST.
The quiz master for this edition is Karthik Narayanan. Karthik is a veteran quizzer and has has conducted many quizzes in the past for QFI. He is also a founder of IQL.
First-timers welcome! Registrations are absolutely free.
After registration, please use the email sent by Paytm Insider to join the call at the time of the event.
Participants take the quiz by filling up an answer form either during a Zoom session with the quizmaster and other participants, or later when watching a recording of this Zoom session on Youtube
It's recommended that a participant joins the Zoom session since they can get doubts clarified from the quizmaster live and also have the opportunity to attempt the questions interactively over audio, for fun.
Please find more details at http://quizfoundation.com/qf1
While you're there, you might want to consider subscribing to the Quiz Foundation of India ( http://www.quizfoundation.com/get-questions/ ). This is entirely optional, but the nominal amount you'd pay for an annual subscription will go a long way in helping offset QFI's costs (Zoom pro plans are expensive) and enabling us to bring more quizzes to you on a regular basis. As a subscriber, you will get access to the quizzes that are being conducted as part of our weekly online quizzes in the form of presentations and PDFs. Irrespective of which part of the year you sign up in, all the ones shared over the course of the year will be available in our subscriber-only Google Group archive. All subscriptions expire at the end of the calendar year, but your access to that year's Google Group remains. All subscribers also get access to view the streams of the weekly quizzes we conduct and also get to participate in our periodic subscriber-only quizzes.