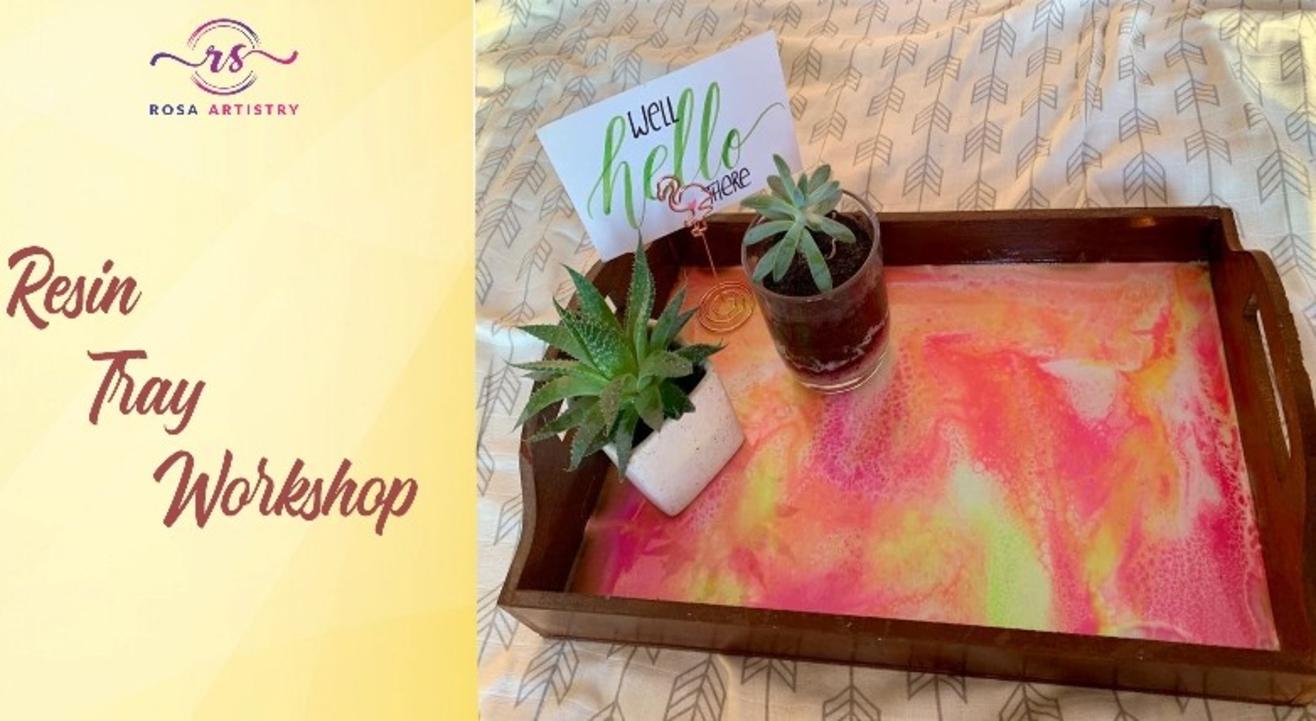 Invite your friends
and enjoy a shared experience
Invite your friends
and enjoy a shared experience
About the Event
Gloss up a tray with a splash of resin art and earn the ropes of this unique form. Work with resin as a medium, create silky-smooth art, and take home your work to savour with every cup of tea.
In this workshop, we will learn how to work with resin, how to mix colours and the different pouring techniques such as the Puddle pour and Dirty Pour which will be used to create an Abstract Design on Serving Tray.
Come along, get your hands dirty and the creative juices flowing in this fun and relaxed workshop. Absolutely no prior experience necessary. In a few hours time, you will have learned all you need to know in order to create your very own beautiful piece of art to take back home.
Date 15th December,2019
Time 11:30 am to 2 pm