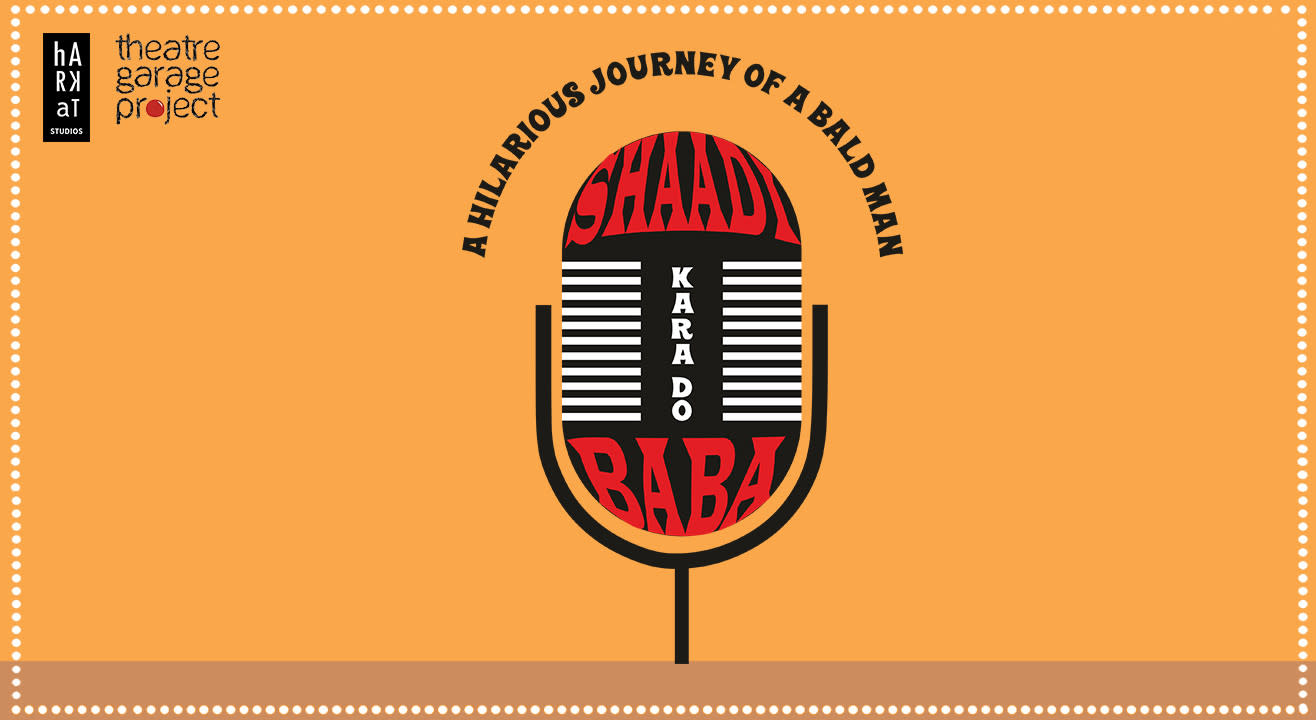 Theatre
Shaadi Kara Do Baba
Harkat Studios, Versova, Mumbai
About
The early inspiration came from the essay 'Ganja' by Krishan Chander and later on it evolved in discussions with my friends, real life incidences and anecdotes from my own life.
This is a story of an average looking man, who speaks well, has a good job, kind hearted and can even do the Salsa! What more could a woman want! But alas the one and only thing going against his various attribute is his 'baldness'. That's the tough part, dealing with the fact that no matter what he does women just don't seem to be interested in a bald man.
Well, our man is left with no choice but to go to a religious guru for some enlightenment on the subject and here he is given a 'not so divine' yet a special mantra.
Having dealt with the first problem he embarks on a voyage in search for his soul mate through the internet. This journey is a hilarious one with many options and deletions. The different kinds of female personalities he comes across leave him baffled but eventually he gets lucky and finds a match. Finally things seem to fall into place and a wedding date is set.
But our hero has not been entirely honest with his partner about the mantra, so his conscience is tearing him apart when he enters the bridal chamber where …. Well I really don't think I should tell you this part, come see how a little twist makes all the difference in our lives. Come and experience this musical and entertaining journey of this lovely bald man…
Written, Directed & Performed by Ashique Hussain
Produced by: Ashwath Bhatt
Ashique Hussain is an actor, theatre director, acting instructor working in the field of performing arts for the last 25 years.

A graduate of the prestigious National School of Drama, New Delhi- 1999 and holder of M.A in Voice & Performance Studies from Central School of Speech and Drama, London-2002 under prestigious scholarship by Charles Wallace India Trust Award, British Council-India.

He worked as an actor at the National School of Drama Repertory company, New Delhi for two years (1999-2001). He also worked as a lead actor in more than 30 plays directed by eminent directors from India and abroad like B.V.Karanth, Prof. Ram Gopal Bajaj, Robin Das, Dr. Anuradha Kapur, B.M.Shah, Prof. D.R.Ankur, Prasanna, Pt. Satyadev Dubey, Ranjit Kapoor, Prof. John Russell Brown (U.K), Marius Oskie (Poland), Sumio Murijari (Japan)

In films, he has acted in Black Friday, Halla Bol, Once Upon a Time in Mumbai, Talaash etc. He has also assisted renowned director Rajkumar Santoshi for 4 years in script & direction department. Apart from films he has done numerous TV serials & TVCs.
Ashique is a visiting faculty to various institutions around India and likes to devotes his time towards sharing his vast experience and teaching Voice & Speech through a well researched module - 'Inner Voice Connections'
In the words of one of his directors 'Ashique is a complete actor of stage with gifted timing & amazing sense of music'.
Baldness is a natural process. No one knows at birth that he might be bald in future. Becoming bald in young age is terrible and affects one in multiple ways. So I picked up a character and his journey of life as a bald man. For him everything is equal, but society looks at him differently just because of his baldness.

Especially for young man, it becomes difficult to face baldness and suddenly one day 'Uncle' becomes a normal way he is addressed. Love life is empty just because girls are not interested in any bald man. And even when parents' try to find girls for arrange marriage, it is a no-win situation. It is really annoying. His life is full of tragic saga. It was very challenging for me to handle these tragic happenings but sometimes humor makes it easy to handle difficult situations in life. I hope 'Shaadi Kara Do Baba' will change the people's perception towards a bald men.
Venue
Harkat Studios, Versova, Mumbai
Bungalow No. 75, JP Road, Aram Nagar Part 2, Machlimar, Versova, Andheri West, Mumbai, Maharashtra 400061, India