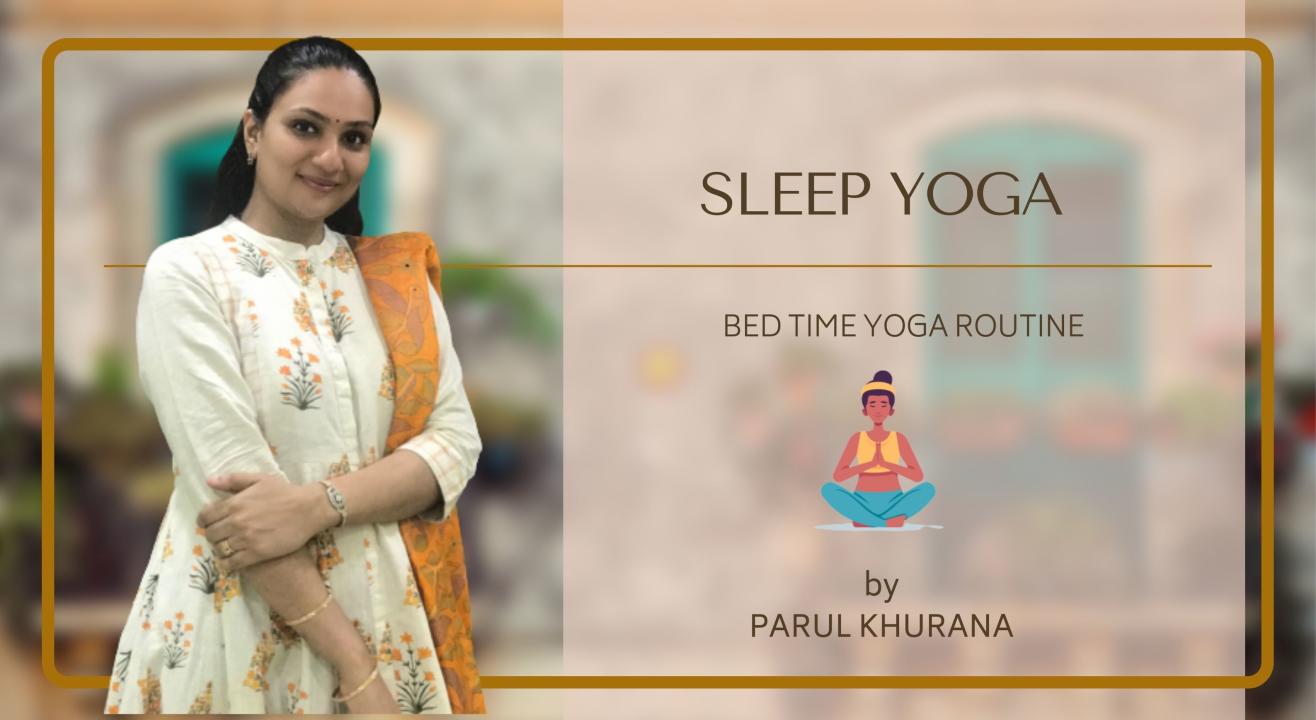 Sleep Yoga : Bedtime Yoga routine
October 4 | 8:30PM - October 25 | 9:30PM
Enjoy this event from your home
Event Guide
Masterclass
Learn from an expert
Invite your friends
and enjoy a shared experience
Sleep Yoga : Bedtime Yoga routine
October 4 | 8:30PM - October 25 | 9:30PM
Enjoy this event from your home
Event Guide
Masterclass
Learn from an expert
Invite your friends
and enjoy a shared experience
Event Guide
Masterclass
Learn from an expert
Invite your friends
and enjoy a shared experience
Do you know one Major factor determining your IMMUNITY levels is your quality of SLEEP!
If your sleep is not good, not deep enough or you have been having disturbed sleep because of any reason, noone can bring up your immunity. First thing that is compromised in the body when sleep is disturbed, is your immunity! You are prone to getting sick and you become vulnerable to infections.
Today, many people are facing issues with sleep. It may be due to overthinking, some stress or general wellbeing. And the worst of all is taking sleep pills, which never serve the right purpose! rather only harm the natural sleep cycle.
Having a good night sleep, is everyone's birth right, and it is NOT difficult to have. Its quite simple! Just recall how babies go to sleep effortlessly and when they get up they are fresh and full of energy! We have been like that a few years before.
With simple bedtime routine yoga, you can get back to your sleep cycles and hence your healthier self. Whether you are a working professional, or a new mother or a student, this session will help you to have a baby sleep at night.
Looking forward to see you.
Parul Khurana
Wellness Coach,
International Faculty with The Art of Living
Instagram: @iamparulkhurana
Facebook: fb.com/iamparulkhurana
Sleep Yoga : Bedtime Yoga routine
October 4 | 8:30PM - October 25 | 9:30PM
Enjoy this event from your home
Event Guide
Masterclass
Learn from an expert
Invite your friends
and enjoy a shared experience