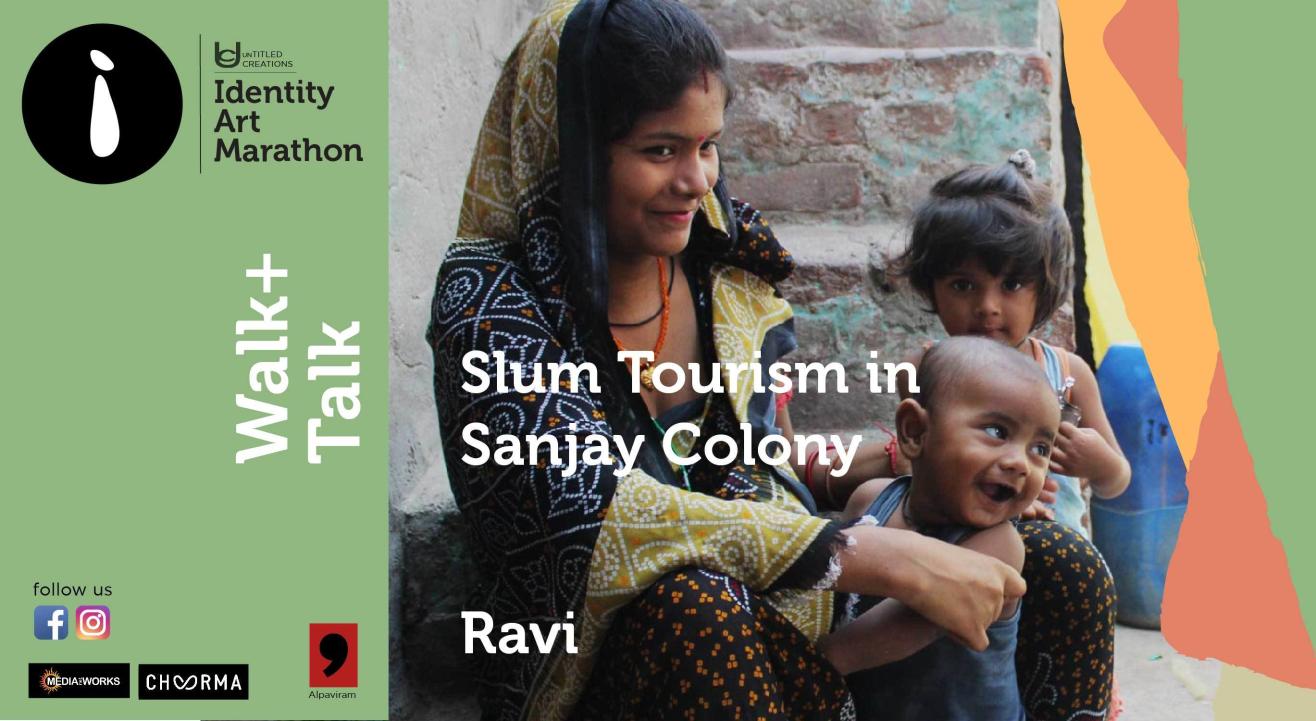 Guided Walks
Slum Tourism in Sanjay Colony
About
Slum Tourism in Sanjay Colony by Ravi
26th May 2019
8 - 11 am
Pick up and drop from Arpana Fine Arts Gallery
Sanjay Colony is among the biggest slums in Delhi. Ravi, the walk leader, has grown up here. He will take you on a guided tour of this maze-like settlement that is impossible for outsiders to explore alone. The walk will provide insights on the day-to-day life of the people.
Proceeds from this walk will go to help the youth of the colony.
An initiative by Alpaviram
Part of 'I AM - Identity Art Marathon',
24 day multi disciplinary art festival from 24th May to 16th June 2019
Curator: Aakshat SInha
Organiser: Untitled Creations Private Limited
Media partner: Media net Works
Design partner: Choorma
Venue Partner: Arpana Fine Arts Gallery, New Delhi
https://www.facebook.com/identityartmarathon/
Venue
Arpana Fine Arts Gallery
Arpana Fine Arts Gallery, Academy of Fine Arts and Literature, 4/6 Siri Fort Institutional Area, Opp. Gate No. 2, Siri Fort Auditorium, New Delhi 110049. Metro Green Park.
GET DIRECTIONS