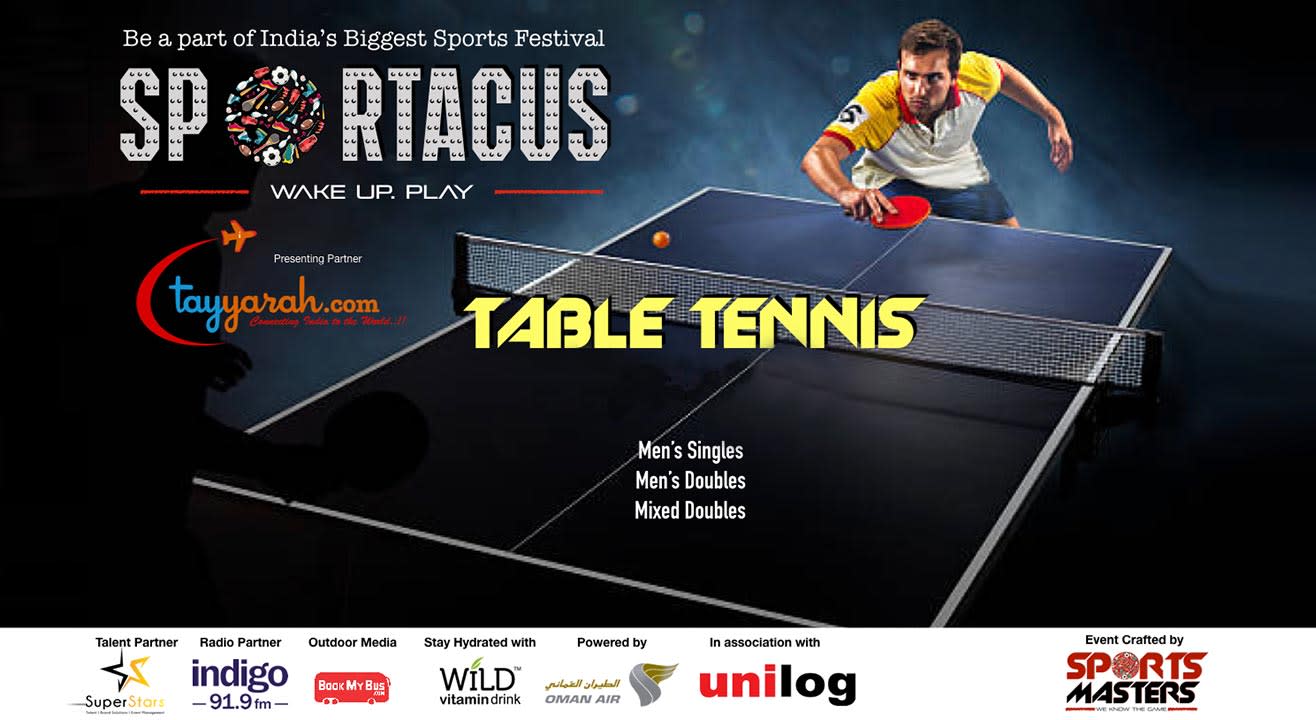 Table Tennis
Sportacus | Table Tennis
East Cultural Association
About
SPORTACUS is Mega Sports Festival with multiple sports Open to every size and kind of business, institution or organization. And to every indivudual person above the age of 21 years.
Sportacus is targeted towards promoting a healthy lifestyle. We urge you to make your weekends Sporty & Healthy!!

So, WAKE UP - PLAY !!

Cash Rewards, Medals, Goodies, Vouchers for Winners and Runners in all sports.
So common, BE A SPORT!! PLAY A SPORT!!

Schedule:
July 14 - 15
Format: Knockout
11 points, Best of 3 games.
Singles
1st Prize: Rs 7000 + Medal + Certificate + vouchers
2nd Prize: Rs 4000 + Medal + Certificate + vouchers

Doubles
1st Prize: Rs 10000 + Medals + Certificate + vouchers
2nd Prize: Rs 6000 + Medals + Certificate + vouchers
Cash Prize & Medals for Winner & Runner in all categories
Wild Vitamin Water
Drinking Water
Lunch / snacks (can be purchased)
Venue
East Cultural Association
8, 100 Feet Road, Indiranagar, HAL 2nd Stage, Indiranagar, Bengaluru, Karnataka 560095