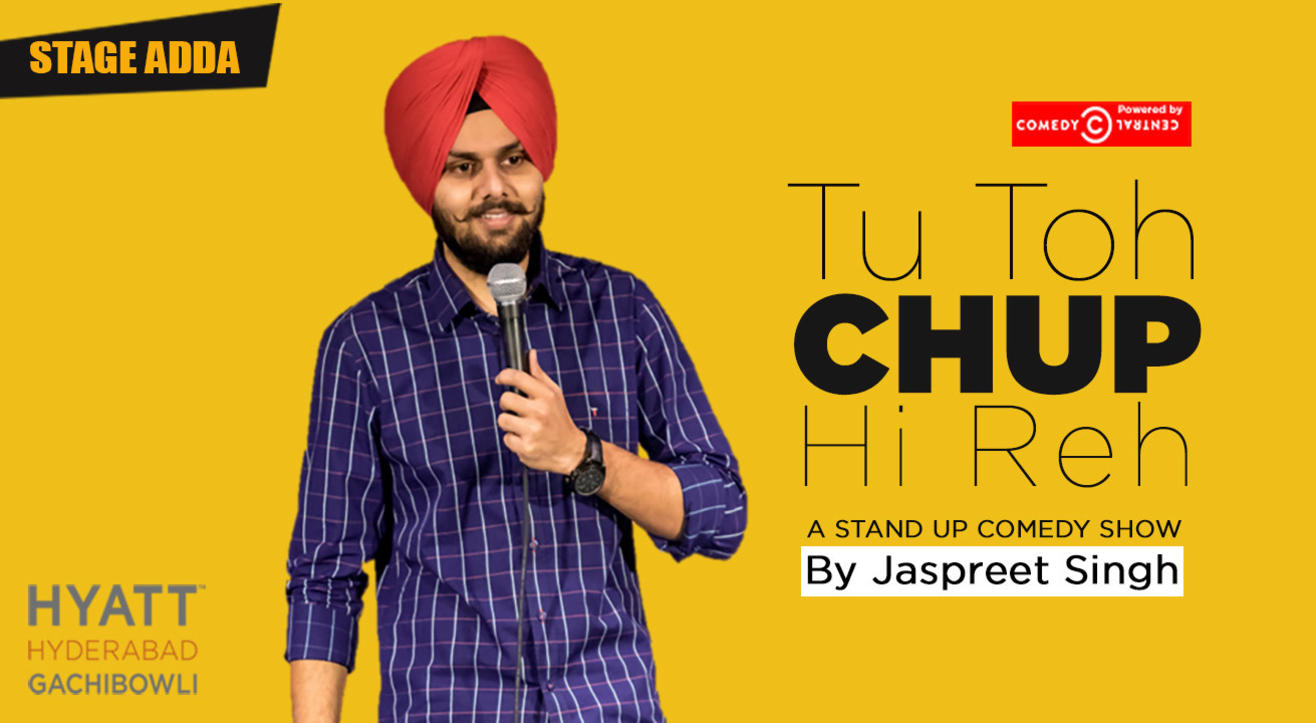 Comedy
Stage Adda presents – Tu Toh Chup Hi Reh
Hyatt Place, Banjara Hills, Hyderabad
About
Stage Adda presents to you the very new stand up special by Jaspreet Singh 'Tum To Chup Hi Raho'. Middle Class, Punjabi, Engineer - What else you need to screw up. Oh yes! he has a girlfriend too. If you think no one is observing you, you are sadly mistaken. Look for Jaspreet around, if he is there he definitely is. He is not scared of cracking jokes on anyone (Wonder why he never writes about his girlfriend).
Listen to his funny tales, routine ironic incidents and observations. Join in for some, as he say, Shudh Desi Laughter.
Jaspreet is a very innocent looking guy who derives most of his humor from the things happening in his house and around him in the city. He sometimes feel that world is really stupid place to live in and he contributes his bit by making fun of stupidity he observes in the real life. Very straightforward in the way he delivers, watch him share about his observation of life in a metro, things he hates doing and meet his family through his set.
Venue
Hyatt Place, Banjara Hills, Hyderabad
Rd Number 1, Naveen Nagar, Banjara Hills, Hyderabad, Telangana 500034