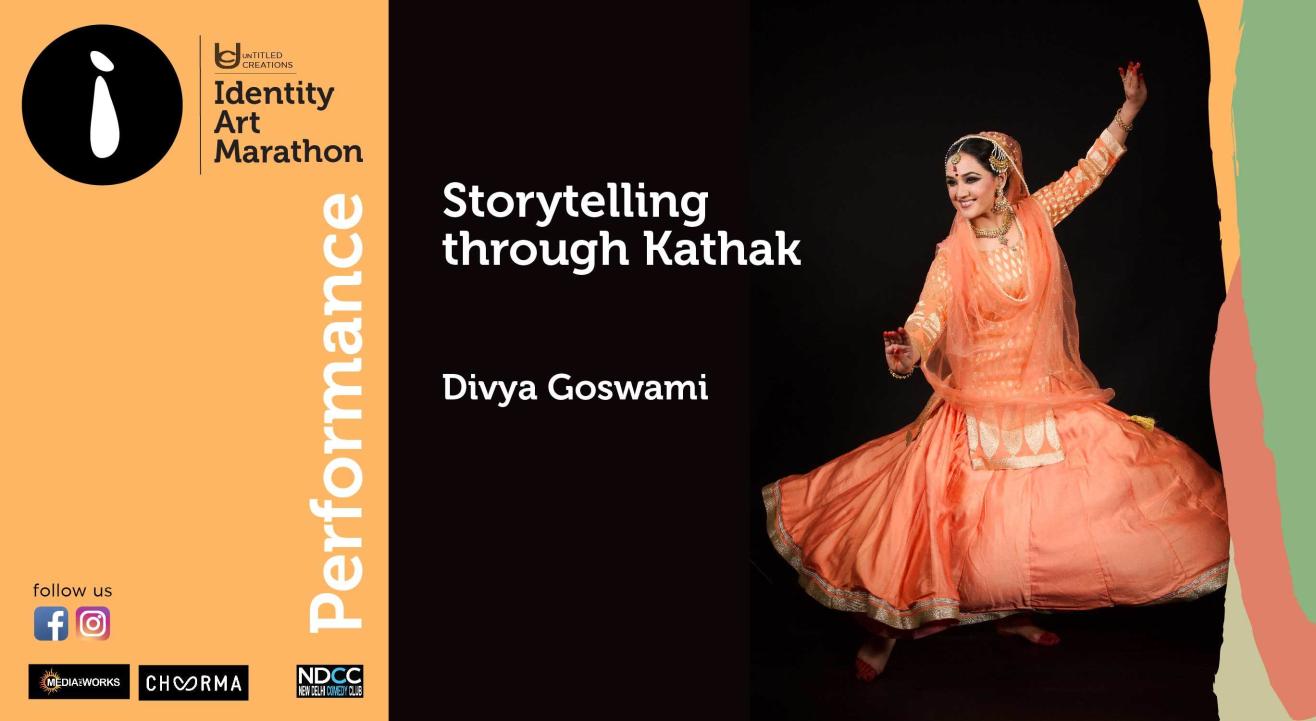 Dance
Storytelling through Kathak
About
Storytelling through Kathak by Divya Goswami
14th June 2019
5 - 7 pm
'Kathak' the very word is derived from the word 'katha' . Kathaa hake so Kathik kahave, hence Kathak is the dance of the story tellers.
Indian Classical dance forms are associated with the narration of tales from mythology, history, our kings, rulers, gods, goddess, saints and poets, and is very much valid and needed in the times of today. I carry the same theme in my performances. Also it is my personal opinion that there lies a huge abstract story of rhythm, movement, time and space, which is completely beyond words, ideas and judgments that remain to be told. This abstract form of narration is the binding factor between humans and is made visible only through dance.
An initiative by New Delhi Comedy Club (NDCC)
Part of 'I AM - Identity Art Marathon',
24 day multi disciplinary art festival from 24th May to 16th June 2019
Curator: Aakshat SInha
Organiser: Untitled Creations Private Limited
Media partner: Media net Works
Design partner: Choorma
Venue Partner: Arpana Fine Arts Gallery, New Delhi
https://www.facebook.com/identityartmarathon/
Buy a ticket & get ₹150 off. Use code: LEARNMORE150 (T&C apply)
Book any workshop ticket and get a 7-day cult.fit pass FREE. Offer valid till 31st September. (T&C apply) Click here for more information
Venue
Arpana Fine Arts Gallery
Arpana Fine Arts Gallery, Academy of Fine Arts and Literature, 4/6 Siri Fort Institutional Area, Opp. Gate No. 2, Siri Fort Auditorium, New Delhi 110049. Metro Green Park.