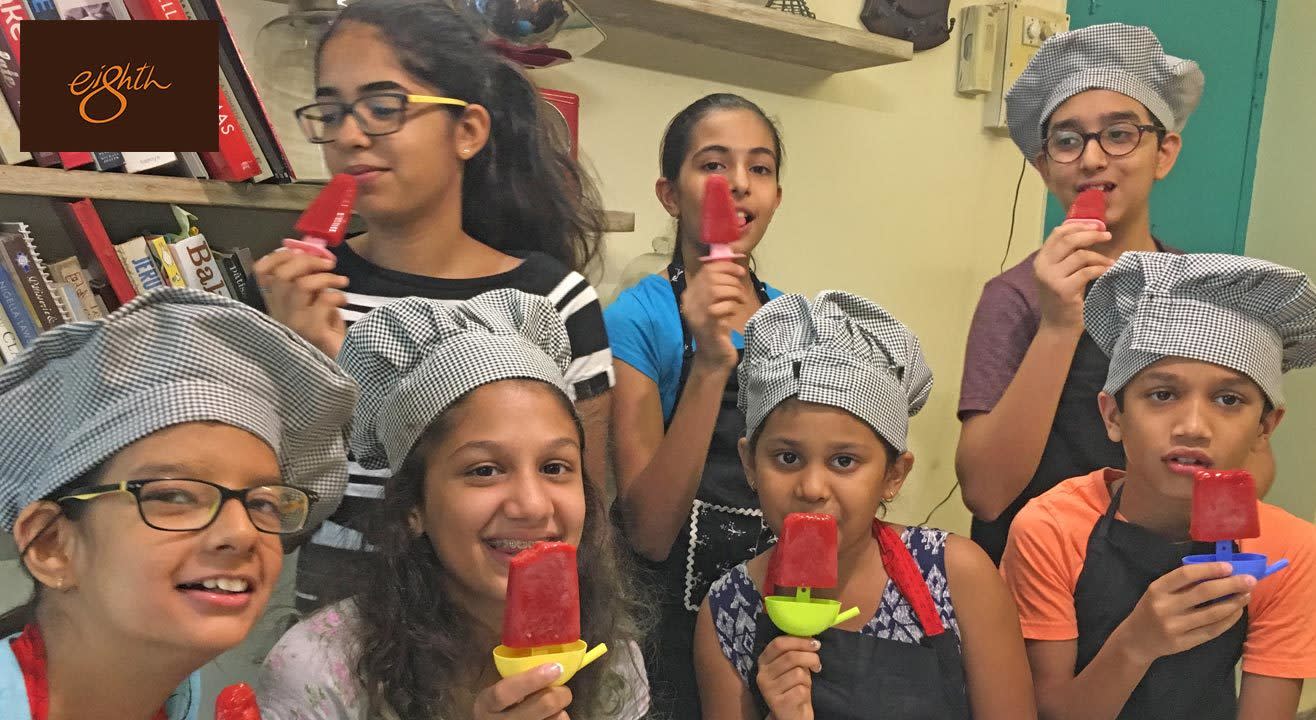 Cook
Summer Baking Classes for Kids - Junior Chefs
June 1, 7, 14, 21 & 28 | 4PM
About
Summers are for vacations and loads of interesting activities. So why not learn something new while you also have some fun?
Taught by Anurita Ghoshal - a Le Cordon Bleu trained chef - the Summer Chefs Program at Eighth is a unique opportunity for our Junior Chefs (9+ years) who are interested in mastering the basics of baking. The 2 and 3-day programs will start mid May and will have multiple batches over the period of one and a half month.
The 3-day class will take the kids on an international journey of exquisite bakes across continents. The kids will learn the basics of kitchen hygiene, kitchen security, baking terminology and baking tools. During the class they'll learn to bake desserts from different continents- Baked Mango Yogurt from Asia, Chocolate Chip Cookie from America, Classic Milk Tart from Africa, Chocolate Truffles of Brazil, French Madeleine's, Australian Anzac Cookies and Ice-cream Popsicle from Antarctica. The class will end with the kids making a presentation about the food of these continents. Children will be awarded certificates and each participant will take away goodie bags and recipe booklets.
Anurita Ghoshal quit her job as an advertising professional a few years ago to follow her passion. Her love for baking took her to Le Cordon Bleu- Paris, where she learnt at the hands of Master-chefs at one of the best pastry schools in the world. Her experience at school re-instated her passion and she came back to Mumbai to start Eighth- her baking studio. This is where she bakes on order and also teaches the craft of baking.
Venue
Eighth Studio, Khar
2nd Floor, Rosy Red, Off Carter Rd, Hanuman Nagar, Khar West, Mumbai, Maharashtra 400052