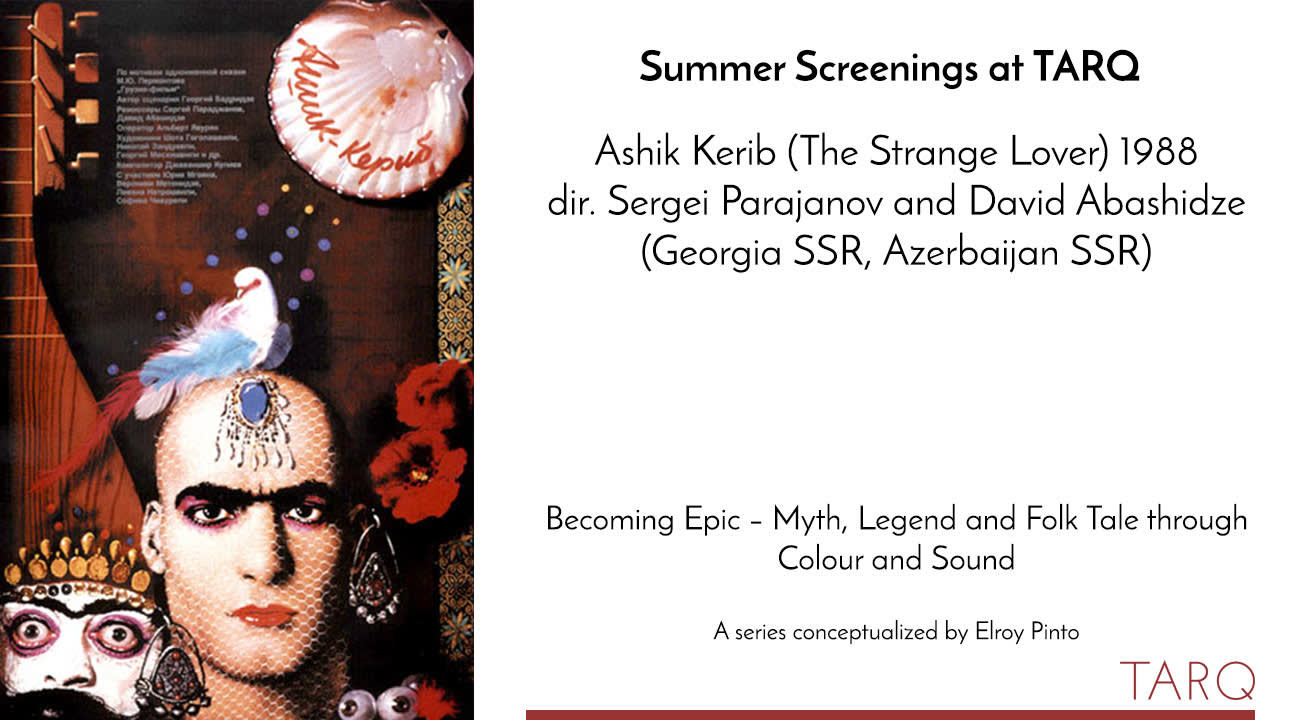 Screening
Summer Screenings at TARQ: Ashik Kerib (The Strange Lover), 1988
July 1 | 4:30PM
TARQ Gallery
Offers:
Pay via your

Wallet to get movie vouchers worth Rs. 250 absolutely free!
About
Dir. Sergei Parajanov and David Abashidze(Georgia SSR, Azerbaijan SSR).
Part of the series 'Becoming Epic – Myth, Legend and Folk Tale through Colour and Sound'
TARQ will be hosting screenings of five films that are a part of the series 'Becoming Epic – Myth, Legend and Folk Tale through Colour and Sound'. The series has been conceptualized by Mumbai based film scholar Elroy Pinto. The screenings will be accompanied by a series of essays by Pinto under the same title.
Ashik-Kerib, inspired by Mikhail Lermontov's 1837 story is about a minstrel who has to earn riches before he can get the hand of his beloved, Magul-Megeri. As Ashik-Kerib traverses through the land, we enter into a pure poetic vision of cinema, one that's built in childhood reverie of Parajanov. Parajanov is renowned for developing the epic idiom through a Tableaux version of cinema. Ashik-Kerib flourishes through a poetic movement that is amalgamated with his understanding of Persian miniatures. Parajanov's evocation is not limited to strict iconography and reproduction of miniature positioning, but it is in carefully conceptualised and developed rhythmic intensities that visually manifest themselves through the repeated actions and constant fixed movement.
Parajanov extends us an invitation to our own reverie, it registers in our inner being. Colour, sound, reverie thus establish themselves as cohesive elements of nature that reject western conventions of narrative cinema.
We are tremendously grateful to the Russian Cinema Council for granting us the permission to screen this film.
Venue
TARQ Gallery
F35/36 Dhanraj Mahal, C.S.M. Marg, Apollo Bunder, Colaba, Mumbai, Maharashtra 400001