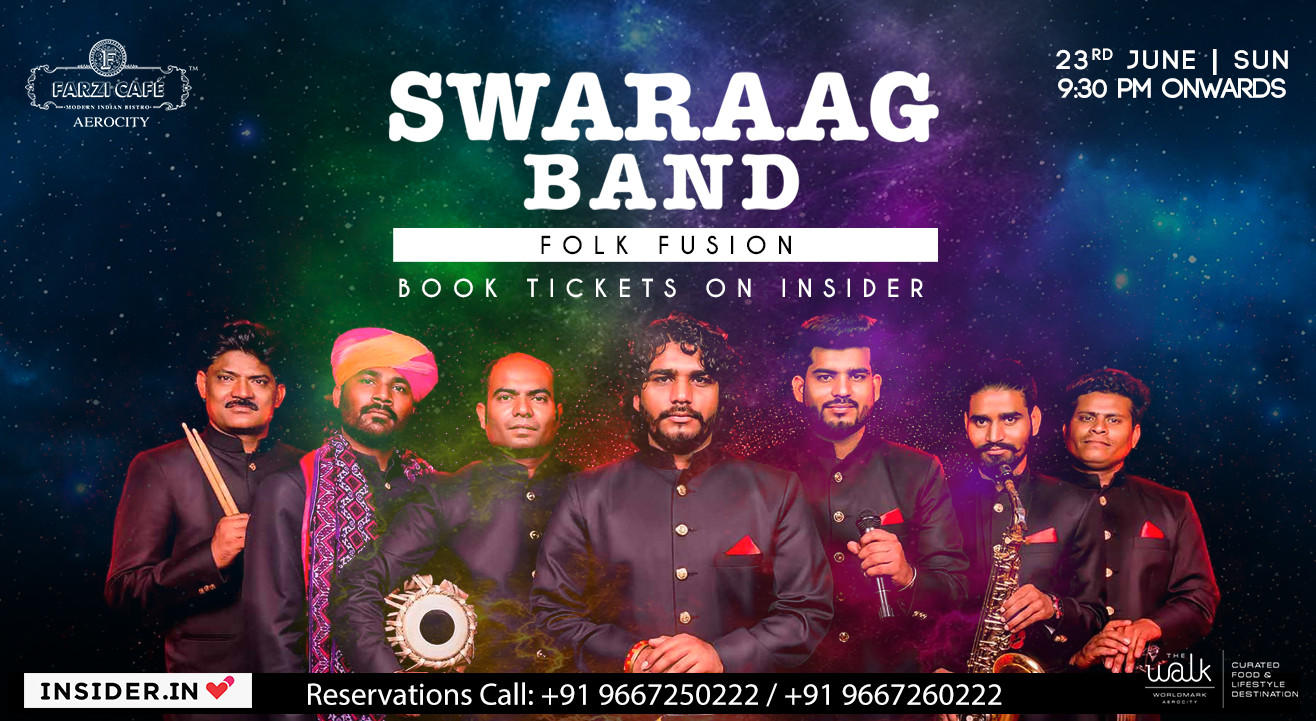 Music
Swaraag LIVE: Sufi, Folk, Fusion
About
We have an enchanting experience full of sufiana harmonies planned for you. With proficiency in Rajasthani Folk Fusion, Sufi Fusion, Instrumental Fusion, and Bollywood Mashup, Swaraag believes in bringing new layers to traditional classics!
Being a part of an the incredible talent show Rising Star, the band has received appreciation from the industry, opportunities from Shankar Mahadevan and as a part of their dream, shared stage space with legendary artist Mika Singh.
Having performed worldwide in multiple festivals across France and UK, the band has a soul of folk fusion that has gathered inspirations from across the globe.
This musical performance will stir all the right notes within your soul. Let Swaraag transform your evening with their beautiful folk and fusion flair.
Book your tickets now!