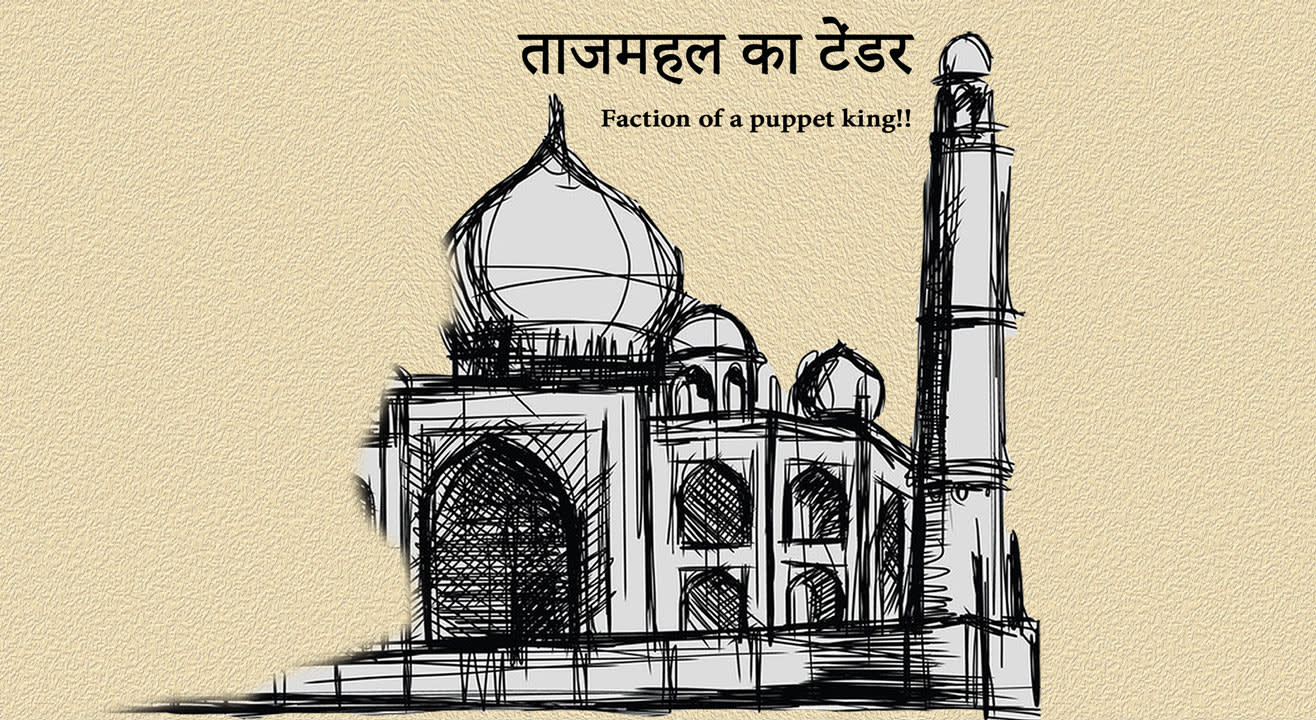 St. Andrew's Auditorium, Mumbai
Invite your friends
and enjoy a shared experience
Invite your friends
and enjoy a shared experience
About the Event
Playwright Ajay Shukla wrote 'Taj Mahal ka tender' in the year 1993. Despite play being so saturated and known, Natkhat production's objective in taking up this play is to highlight the concern of national emergency in the play which according to writer is generally overshadowed by the entertainment quotient. The dramatist has potrayed a situation where Shah Jahan, the Mughal Emperor, is reigning in today's times with the administration system of present scenario and intends to build the Taj Mahal to commemorate the death of his beloved wife Mumtaz.
He entrusts this task to CPWD Chief Engineer Guptaji, a shrewd, corrupt, official, entraps the Emperor in the snares of bureaucracy and red- tapism leading to many hilarious situations. The ridiculous bureaucratic procedure and different government officials with the same intention of corruption takes 25 years only to float the tender notice of Taj Mahal. Play will take you on a roller coaster ride of laughter and entertainment with the contradicting emotions of serious concern of the current situation.
TajMahal Ka Tender is one of the most successful satires of contemporary times.
Play is more relevant than ever today and is a must-watch for all age groups and professionals of the country to realise the sternness of the present situation.
Writer – Ajay Shukla
Director – Anirban
Pranay Garg -
Pranay a hardcore believer in spirituality loves Indian classical dance, music and ancient Indian science and mythology. He feels that acting is one of the best things to happen to him.
Inderjeet Modi -
Inderjeet Modi has been assistant director for many add films. He is regular in theatre and has performed many place till now.
Amit Kumar -
Amit is an artist with an infinite imaginations. He loves to work on his dreams which make him more alive, happy and determined.
Karan Singh -
Karan is a very artistic, quick Learner, motivational speaker and a positive person who loves to socialise. He loves acting and has done numbers of short films, plays, web series and video songs.
Sagar Baranwal -
Sagar is a theatre artist who loves to explore new characters. He is a dedicated, Moody, creative and Hardworking person.
Sheetal Agrawal -
Sheetal is new but a dedicated theatre artist. Currently, she is pursuing CFA. She is a fabulous keyboard player.
Nirmal Singh -
Nirmal is a person who believes in the idea of simple living and high thinking. He is an admirer of classical music and poetry and feels more connected to them. People just love him while seeing him act.
Nishesh Tripathi -
Nishesh has a dedicated heart towards art and works hard to achieve set goals and he likes challenging his comfort zone which enhances his attitude towards learning new skills and increasing his knowledge and confidence.
Anirban -
Anirban (Theatre-in-Education Specialist, Alumni of NSD: Theatre in Education) has a liberal thinking and is very passionate about direction and acting.
Trishna Singh -
Trishna is into acting from last 3 year. She believes in God and also believes that God helps those who help themselves hence deeply believe in hard work and positivity.
Bobby Vij -
Being Mr. Gladrags he likes Fashion Modeling but is Passionate about Acting since it's in his Bloodline and has done Theatre since Childhood.
Makeup and Hair - Aditi Pancholi
Creative and Marketing- Muenos.in
Photography - Blackboard Motion Picture
Live Music- Rajat Upadhyay
Music Design- Vishwesh Vaidya
Promo Video - Taj Mahal ka Tender
St. Andrew's Auditorium, Mumbai
St. Dominic Road, Bandra West, Mumbai
GET DIRECTIONS