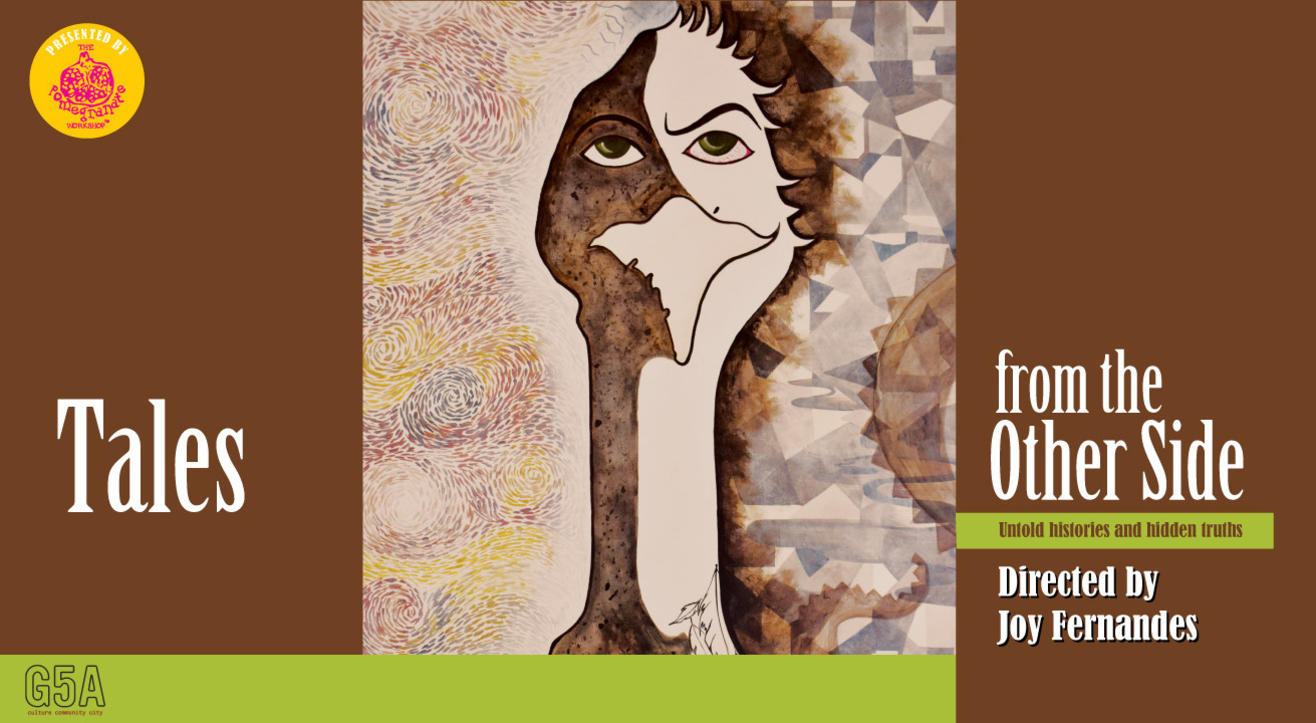 Drama
Tales from the Other Side – Untold histories and hidden truths
G5A Foundation for Contemporary Culture, Mumbai
About
Does curiosity about alternate endings end up in your thoughts?
Join for an evening filled with an intersection between Shaun Tan's The Arrival and popular fables & fairy tales. Take a journey as the cast re-examines six stories where characters find themselves on the outside. What happens when the ugly duckling decides it no longer wants to be ugly? And who really is the big bad wolf? These tales will make you reconsider what you believe to be the truth!
Entirely performed by young adults, this thought-provoking retelling performance will make you think from a new perspective.
Written by Apeksha Harsh and Joy Fernandes
Directed by Joy Fernandes
Cast: Asfiyah Qadri, Sahil Shah, Hrishita Acharya, Ira Sharma, Kush Shah, Reina Bhatkuly, Keya Kumar, Zayan Dholoo, Siddhant Sathe, Saatvik Kher, Pradhyumn Karnani.
Produced by The Pomegranate Workshop
Venue
G5A Foundation for Contemporary Culture, Mumbai
Laxmi Mills Estate, Shakti Mills Lane Off Dr E Moses Road, Mahalaxmi Mumbai 400 011