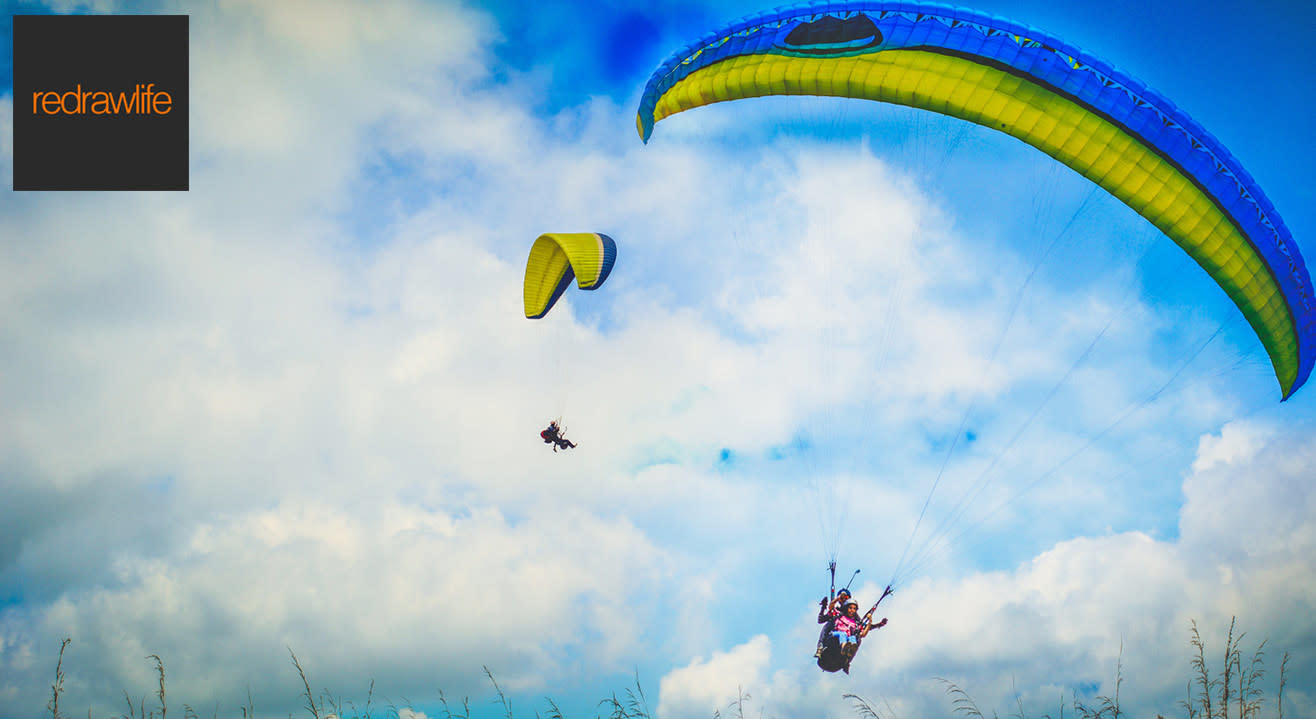 Adventure
Tandem Paragliding At Vagamon
About
Tandem paragliding flights at Vagamon are a great way to enjoy the full paragliding aerial experience, without having to first learn how to launch and control the paraglider yourself. Our expert tandem paraglider pilot will take care of the launch, flight and landing for you! All you need to have is the courage to fly out of the hills of Kolahalamedu, a part of South India's second largest peak 'Amruthamedu' and enjoy the terrific experience! An excellent opportunity to take off and land into the welcoming arms of nature. You can get photographs of this experience too (charges extra). Come fly with us at Vagamon!
Dates are open right now. During checkout, you will be asked for your preferred date (Last date: March 31) and we will communicate the confirmation to you!
Wearing shoes compulsory and ladies are advised to wear kurthas or clothes which are comfortable for flying.
Physical fitness and sportive inclination are essential prerequisites to Experience this sport.
Those with heart, respiratory, blackout or dizziness problems must seek doctor's advice before coming for the activity.
Students below the age of 18 will need written consent of parent/ guardian.
Exact time of the activity will be informed by the instructor one day prior.
The activity is prone to weather conditions. In case of bad weather, the activity can be rescheduled or refund will be initiated.
Redrawlife allows passionaries to choose among three standardized cancellation policies (Flexible, Moderate, and Strict) that we will enforce to protect both customer and passionary alike.

Flexible : 90% refund up until 5 days prior to course date Moderate : 70% refund up until 5 days prior to course date Strict: 50% refund up until 5 days prior to course date

If you have any queries you can contact our support : Support website or shoot us a mail at: support@redrawlife.com