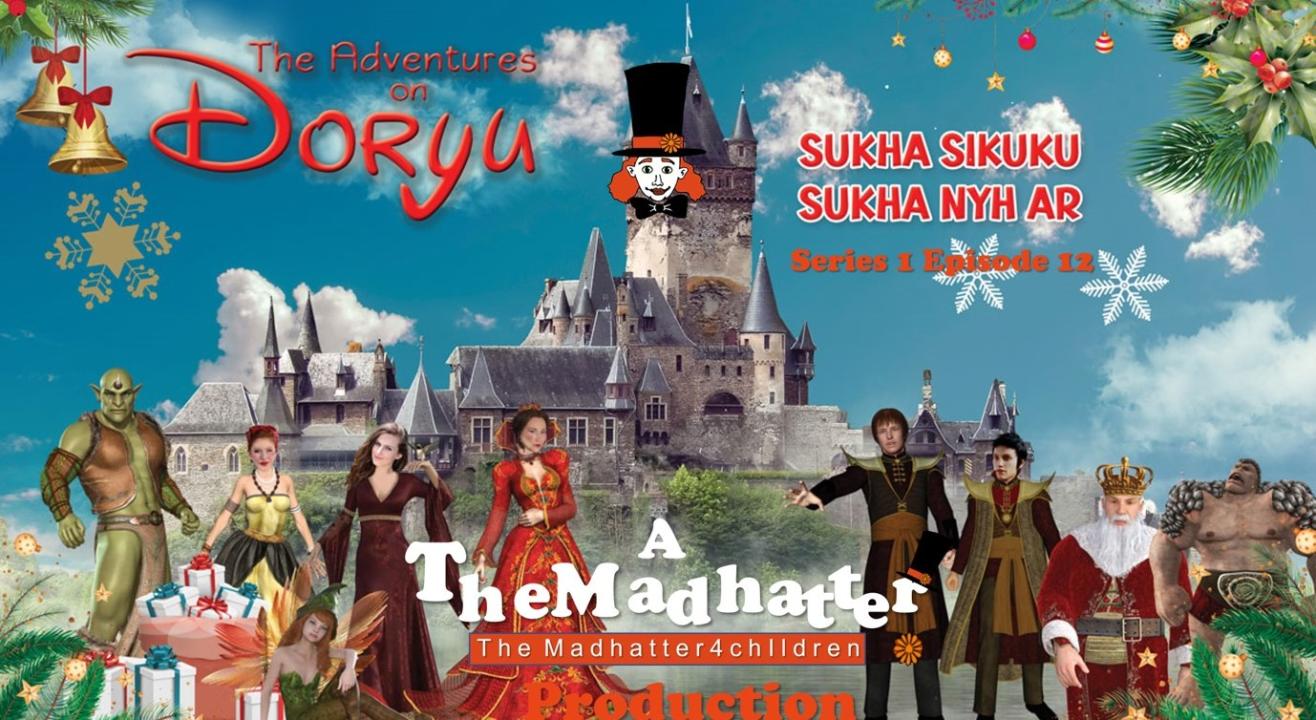 The Adventures on Doryu - Episode 12
Video on Demand | Available from January 5 - January 19
Event Guide
Digital Event
Watch on Insider
Interactive show
Be a part of the show
Invite your friends
and enjoy a shared experience
The Adventures on Doryu - Episode 12
Video on Demand | Available from January 5 - January 19
Event Guide
Digital Event
Watch on Insider
Interactive show
Be a part of the show
Invite your friends
and enjoy a shared experience
Event Guide
Digital Event
Watch on Insider
Interactive show
Be a part of the show
Invite your friends
and enjoy a shared experience
The Adventures on Doryu - Episode 12
Sukha Sikuku Sukha Nyh Ar
How time has flown kids! It's already the end of another year. time for the 12th Episode of The Adventures on Doryu. Sukha Sikuku Sukha Nyh Ar, in the Doryuan language, means Happy holidays and a Happy New Year!
As the beautiful planet of Doryu turns another year, the beings look back at all the adventures they have had. Each memory brings back a joy of victory. From rescuing baby dragons from the Evil dragon-nappers to saving the queen mother of The Great Seas, Princess Amelika, and the visitors from Razorus. Besides, there have been a host of other exciting adventures that took across their solar system to the "barren" planet of Eiben.
Beings across the galaxy from other planets such as earth have contributed poems that tell us about their experience of the last year and the hope they have for the coming one.
The Adventures on Doryu is an online storytelling series that stretches the imagination of Children everywhere! In fact, it's on the 11th episode and that means a lot of Kids have witnessed this storytelling session many times over. If you love the idea of Dragons, Dinosaurs, Smilodons, Barbarians, fairies, and royalty... my word you're going to enjoy this series HUGELY!
What are you waiting for BOOK NOW? You can watch it anytime you want from 5th January to 19th 2021, January 2022 any time of the night or day you want! Suit you?
CHANCE TO WIN A FREE TICKET TO THE NEXT SHOW !!!
1 free ticket for the next show for the first 5 people who point out an error in the Video on Show above! email@themadhatter4children@gmail.com
Sukha Sikuku Sukha Nyh Ar -The Adventures on Doryu Episode 12
The Adventures on Doryu - Episode 12
Video on Demand | Available from January 5 - January 19
Event Guide
Digital Event
Watch on Insider
Interactive show
Be a part of the show
Invite your friends
and enjoy a shared experience