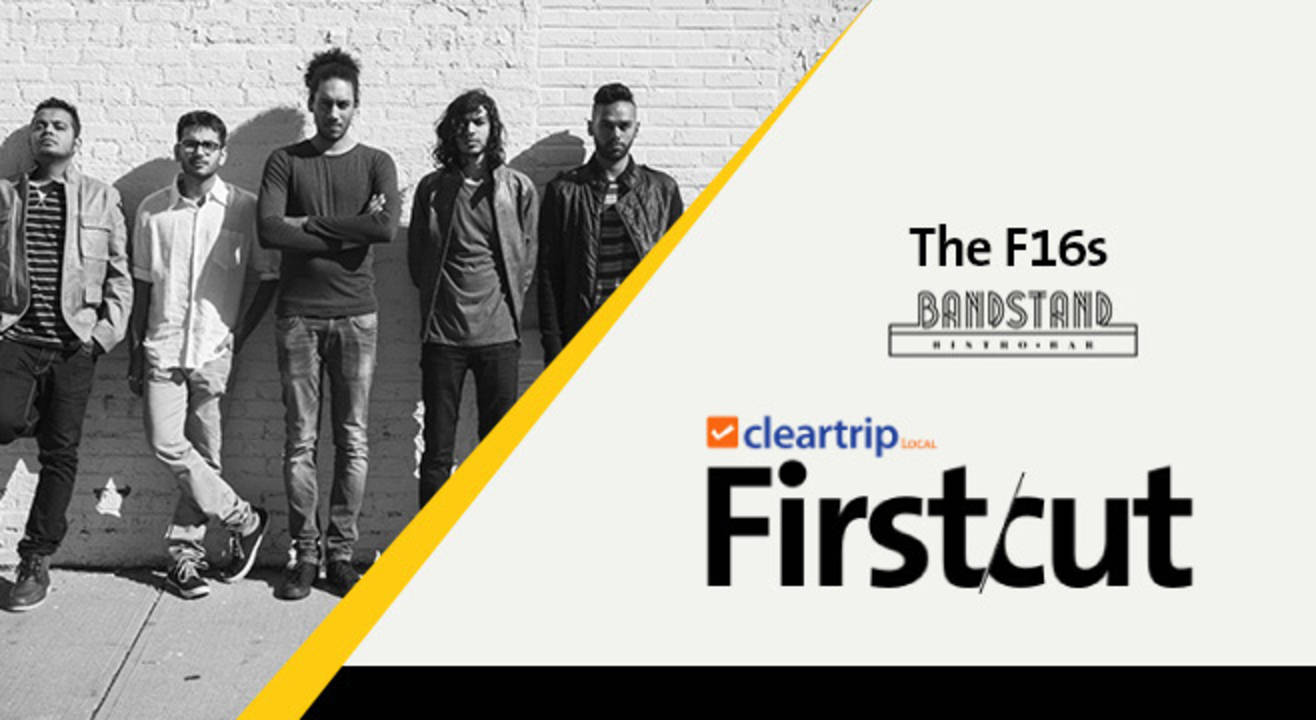 The F16s, Delhi
November 10 | 10PM
Bandstand, Delhi
About
The F16s are an alternative band hailing from the port city of Chennai, India. Their music, echoes the melancholia that grapples with the mundanity of everyday life in a town that serves very little outside of itself. Lyrically driven, the 'sound' of the band rests in an arc that also includes acts like LCD Soundsystem, Julian Casablancas and the Voidz and The Horrors; beat-driven yet innately melodic. The band already has a couple of prior releases attached to them: a 6-song EP released in 2013 called Kaleidoscope, and a 2-track recorded in Brooklyn, New York called Nobody's Gonna Wait.
The band had now released their debut full-length album, Triggerpunkte; a nine-song offering that was recorded in Chennai and Mumbai for over a year. Both lyrically and musically, the album meanders between reverb-heavy sentimentality and fast-paced assault. Triggerpunkte is a reaction to the bands previous efforts where we explore the bands identity. the outcome is a populist, experimental, healing, agitating, straightforward, highly polished, multi-layered album ranging from one spectrum to another.
Terms & Conditions
Please carry a valid ID proof along with you.
Security procedures, including frisking remain the right of the management.
No dangerous or potentially hazardous objects including but not limited to weapons, knives, guns, fireworks, helmets, lazer devices, bottles, musical instruments will be allowed in the venue and may be ejected with or without the owner from the venue.
The sponsors/performers/organizers are not responsible for any injury or damage occurring due to the event. Any claims regarding the same would be settled in courts in Mumbai.
People in an inebriated state may not be allowed entry.
Venue rules apply.