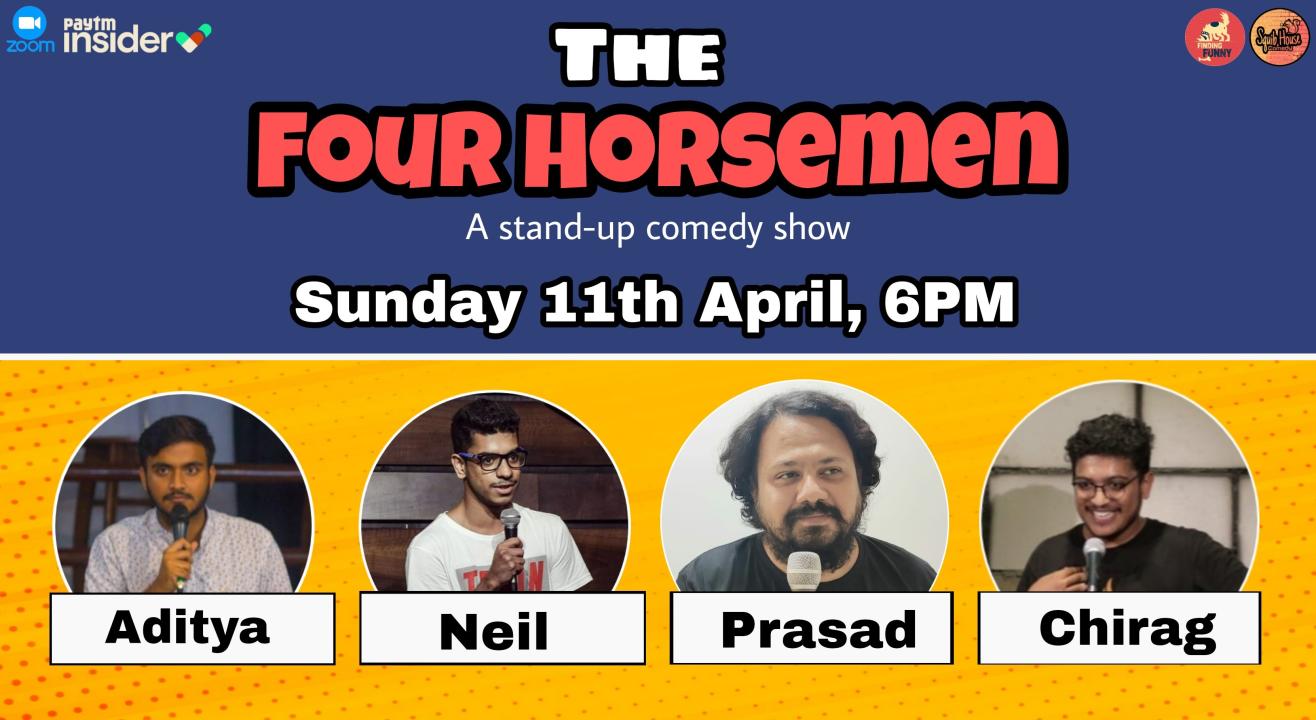 Enjoy this event from your home
Event Guide
Live Performance
Enjoy a unique experience
Invite your friends
and enjoy a shared experience
Event Guide
Live Performance
Enjoy a unique experience
Invite your friends
and enjoy a shared experience
About the Event
Finding Funny & Squib House brings you the Four Horsemen of the Laughocalypse:
Photographer by day, filmmaker by night and stand-up comedian by midnight, Prasad Mathkar. He has travelled far and wide in search of two things; cold weather and few people.
Neil Dcosta comes from the holy land of IIT Bombay and makes not-so-important jokes about somewhat important people, places and things. He believes that if he got paid for doing comedy and fined for travelling without tickets, he'd have the same amount of money that he has right now.
Chirag Satam is an aspiring Stand up Comedian.
His jokes are pretty clean. Can't say the same about his house though.He totally believe in 'haath ka mail hota hai paisa', especially when it's not his money. His mom once told him to "always believe in what you do" but when he followed that it somehow turned out to be funny so believe in him and you might end up with something funny.
and finally, Aditya Sawant; who's complete lack of the effect he has on people around him is only rivalled by his relentless pursuit of the perfect Stand-up routine. Will he succeed? Come and find out.
Join them for a super-funny evening of laughs!