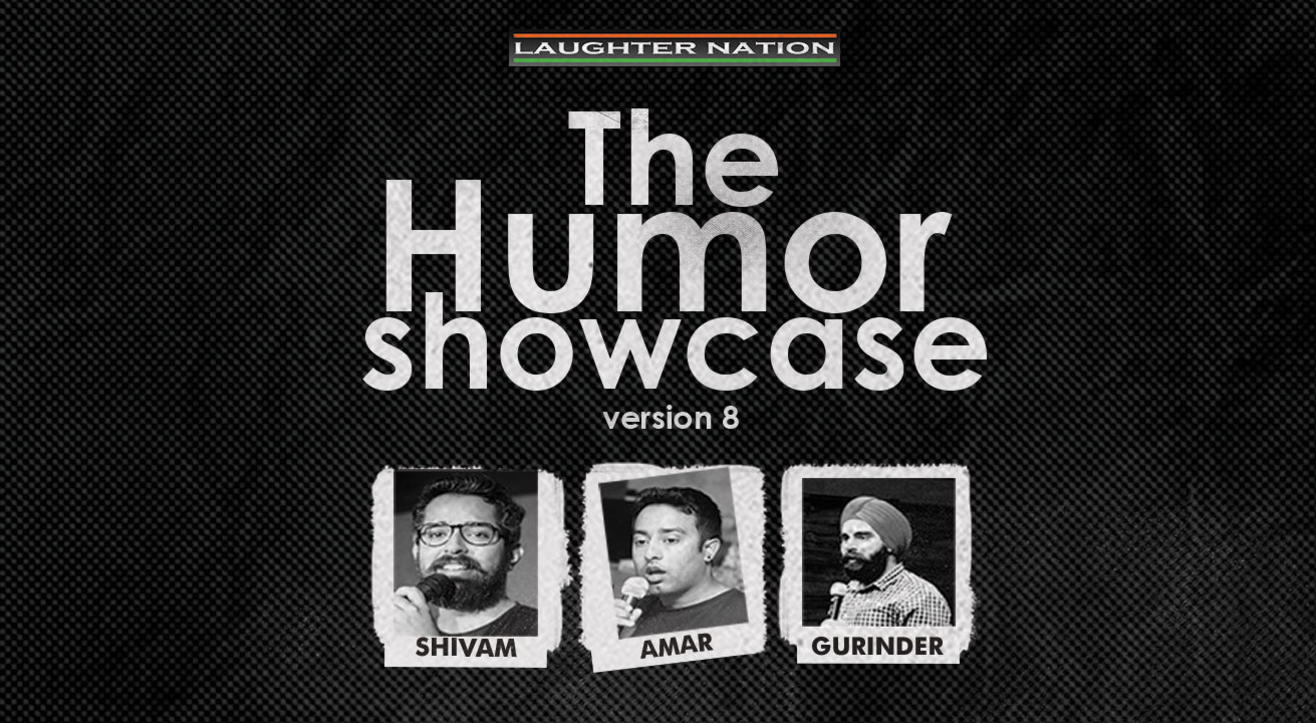 Comedy
The humor showcase 8 - A hinglish standup comedy show
About
The Humor showcase is the flagship comedy show of Laughter nation who have produced over 150 shows in the stand up scene of Delhi. This version of the humor showcase is performed by three weird guys who have their life sorted out and clearly know what they want to do in their lives – not really.
The humor showcase features comedian from India who are raring to make it big in the comedy world. Listen to them, watch them before they get too viral and become difficult to chase down.
The 7th Version of humor case features 3 comedians.
Shivam Lakhanpal – Part time tinder consultant. He is here for hookups.
Amar S – A motivational speaker in depression
Gurinder Singh –Visibly and Mentally insane. and A masterchef critic.
Venue
Akshara Theatre, Delhi
11-B, Baba Kharak Singh Marg. Next to RML Hospital exit no. 5, Closest Metro Stations: Rajiv Chowk, Patel Chowk and RK Ashram, Delhi NCR