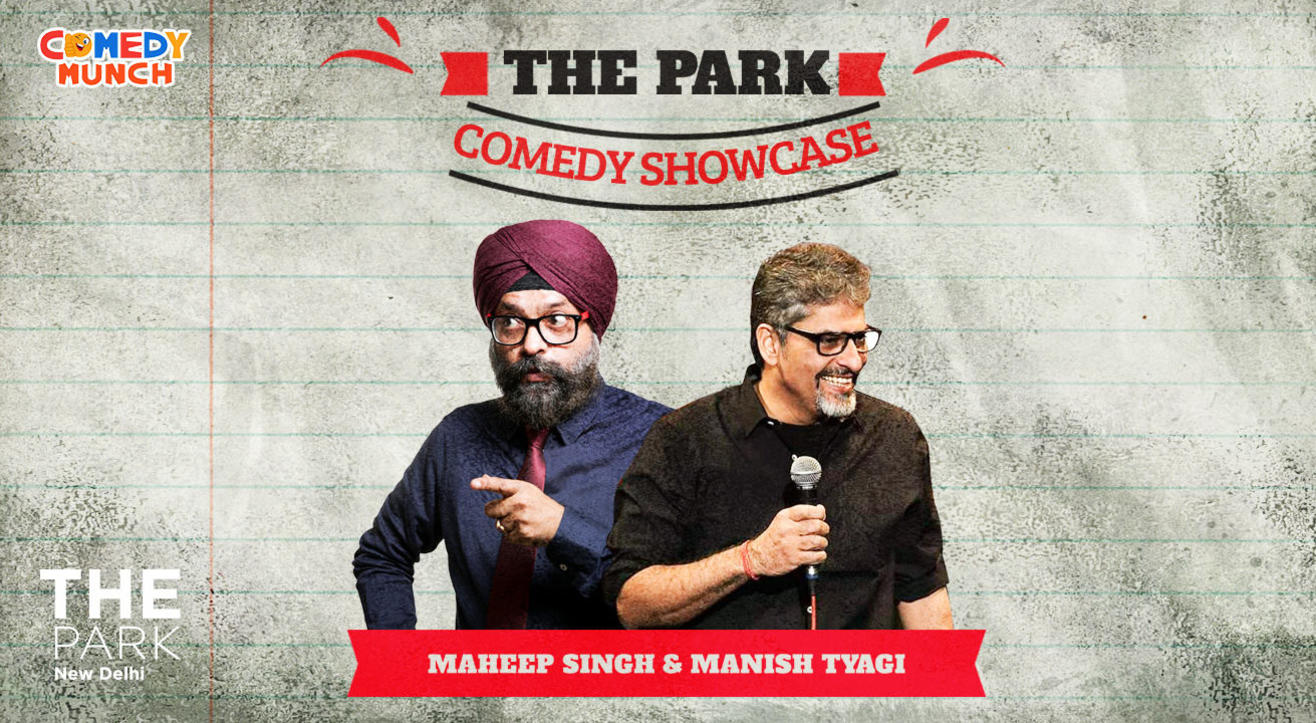 Comedy
The Park Comedy Showcase
Agni, The Park, New Delhi
About
Life offers both happy and sad situations, but we, at Comedy Munch, rule out the general scenario for you. Ushering you to the best of comedy every day, we tend to make happiness a daily routine. Featuring the most pronounced stand-up artists, primed to amuse you, at THE PARK, New Delhi.
We bring you today, Maheep Singh and Manish Tyagi.
Get ready to be tickled to death, as our comics take charge of the stage.
#MunchingHappiness
Manish used to be a Commander in the Indian Navy before he decided to become a stand-up comic. An Officer and a Gentleman who was forced into singledom at 48, he has some very funny tales to tell from his life experience. Manish's style catches you unaware to deliver unprecedented stories of wit and humor.
Maheep Singh is an unassuming man with plenty of stories to tell. Fortunately for us, he believes in sharing (presumably, he watched a lot of Sesame Street as a child). Singh is the kind of character that TV writers aim to pencil into their intelligent sitcoms; a mix of deadpan delivery and storytelling. He sounds a lot like Eeyore from Winnie the Pooh but somehow, his sad/mundane story is hilarious. This event is going to be a wonderful experience.