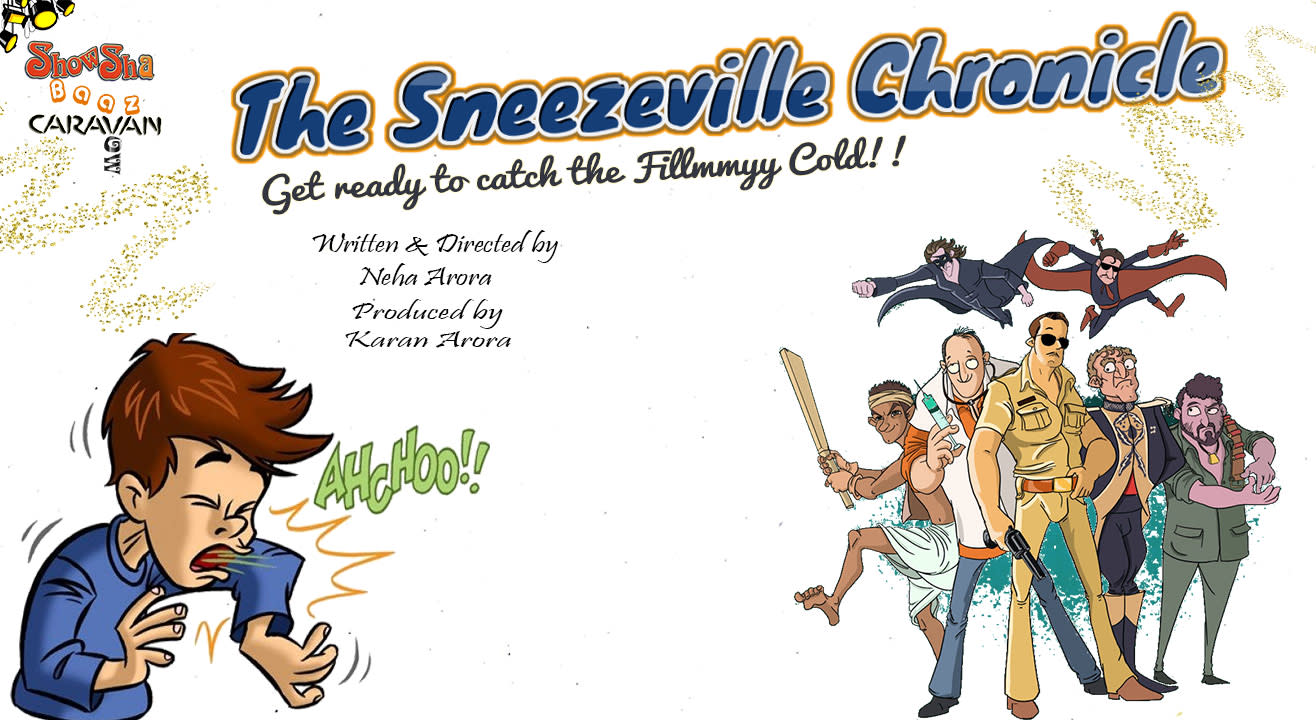 Theatre
The Sneezeville Chronicle
About
A comedy play about Suman and his magical sneeze. Whenever Suman sneezes people around him turn into Hindi movie characters and the chaos that ensues and whether Suman will be able to control his sneezing is the crux of the play. His victims are the Plumber, his teacher and of course his parents. So come and catch the filmy cold.

Cast and Crew

Director – Neha Arora

Cast: Karan Arora, Shanki Gupta, Nikunj Arora, Pushp Dahiya, Guneet Kaur, Arjun Walia, Pihu Sawhney, Sahil Kapoor

About the theatre group

ShowSha Baaz Caravan VOW is a Gurgaon based Theatre Group and Film Making Caravan that works extensively with kids and adults in making plays of all genres for a family audience.
Venue
Matrikiran High School
- School Auditorium, 21, Matrikiran Avenue, Sector 83, Vatika India Next, Gurugram, Haryana - 122012