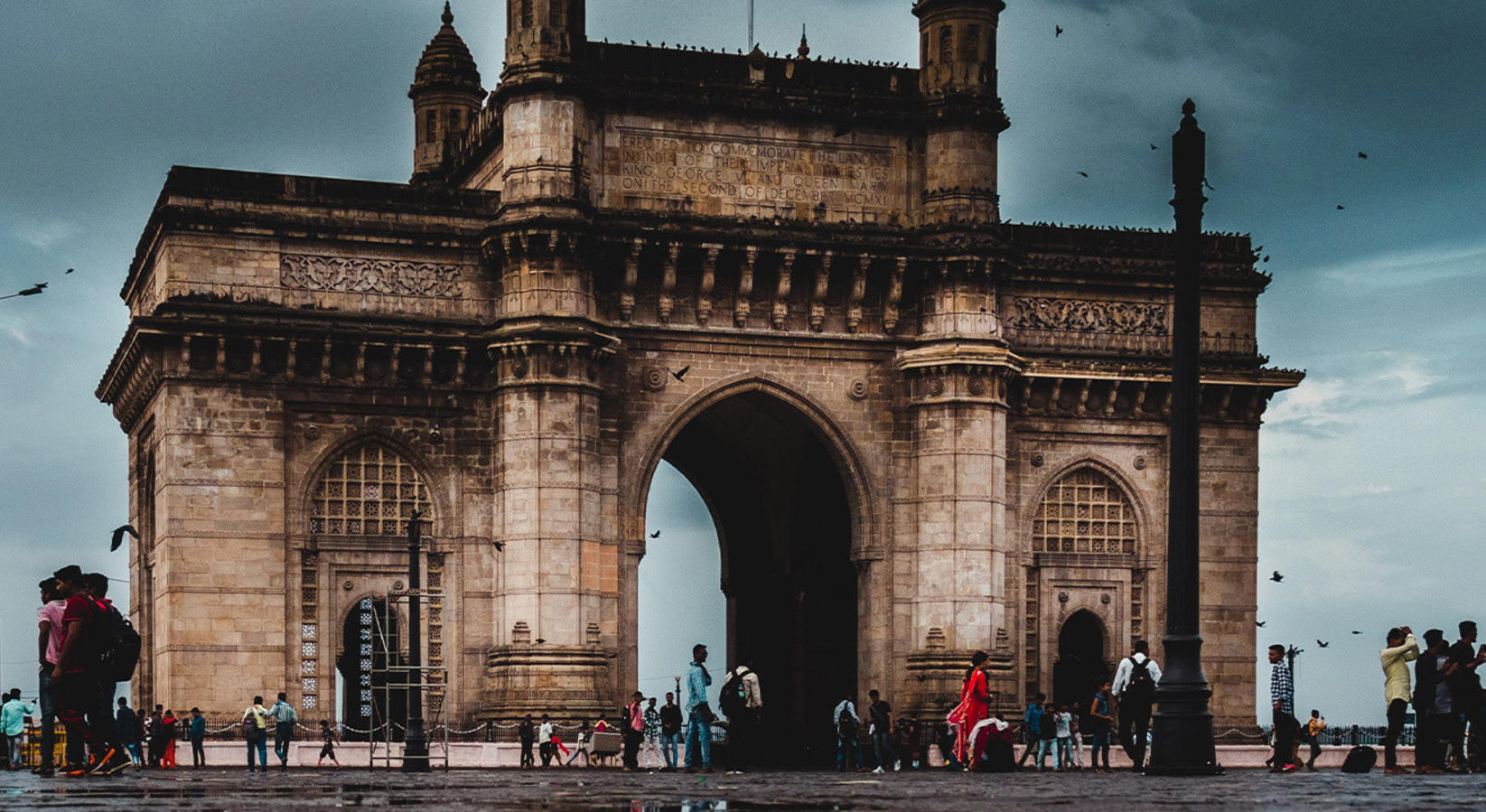 Experiences
10 Things To Do In Mumbai
Looking for something to do in the city of dreams? Interesting activities, new hangout spots, places to eat and places to shop in Mumbai. We've got what you're looking for!
There's always something to do in Mumbai, after all it's the city that never sleeps! But there's still sooo much to discover in Mumbai. Like an exciting quiet trek away from the traffic or a great night out partying. You never know what you may find. If you've run out of ideas and are wondering what you can do in Mumbai - here's a great place to start.
Go On A Calming Trek Somewhere Quiet
Traffic, honks, and constant city noises can get a little annoying after a while. Or maybe you're just tired of seeing the four walls of your room everyday - going on a trek is a great way to unwind! Maybe you'd like to go on a nice trail at Devkund Waterfall, or Kass Plateau or Kalsubai. There's so many fun trails to explore, check out the treks and adventures in and around Mumbai.
Jam Out To Some Fresh Music
Mumbai doesn't fail to impress when it comes to beautiful venues, great music and nights full of dancing. Every nook and cranny is full of the party animal spirit. Bandra? Lower Parel? Juhu? You name it, you got it. Some places you can check out are - Khar Social, Opa! Bar & Cafe, antiSOCIAL, Level 1- Bet Bar, Capital Social, Funkaar & Carter Road Social. You can even find Ritviz & Nucleya at one of these cool venues! Check out music events in Mumbai.
Laugh It Up Real Good
No one is going to pass up on a good laugh, and Mumbai knows that! No one ever said "too many open mics" everrr. You'll find the best open mics anywhere in Mumbai & let's not forget that every comedian ever has come to Mumbai at least once. You could find Sapan Verma, Rajat Chauhan, Sorabh Pant, Sunil Grover and soooo many more comedians! Check out comedy events in Mumbai.

Visit Some Beautiful Monuments
There's so many beautiful monuments in Mumbai to take your breath away. You could make a whole day out of it! Try going to the Haji Ali Dargah, Gateway Of India, Elephanta Caves, Vasai Fort, Kanheri Caves, Hanging Gardens & Pandavkada Falls. You could also explore some of these places by taking a small trek to these monuments.
Care For Some Sports?
Every corner in Mumbai has gully cricket, gully football, and lots more gully games! So it's a given that there will be a lot of sports events you can go watch in Mumbai. From football to cricket - there's something for everyone. Head out to some of the popular grounds like Bombay Gymkhana, Bandra Kurla Complex Ground, Wankhede Stadium, Dribble, Celebrations and Sardar Vallabhbhai Patel Stadium. Check out sports events in Mumbai.

Confused? You Can Browse By Categories Too!
Time To Get Shopping!
Two words - endless pit. That's what shopping is like in Mumbai! Just an endless pit of anything and everything you want to shop for. You can head to Linking Road & Hill Road at Bandra, to get some cute jewellery, clothes and accessories. Or you could check out Colaba Causeway Market at Colaba and geek out on some chunky earrings and affordable trendy clothing. Or you could head to Khar Social to get your hands on some beautiful items at their Flea Market. On a tiiiight budget? Go thrifting at Bombay Closet Cleanse and buy anything for just INR 99!
Become One With Nature
Unwinding is so important right now! What better than being in touch with nature to do that? You could head to Sanjay Gandhi National Park for some wildlife sightseeing & birdwatching. Or you could visit Jijamata Udyan to see some cute little penguins. You could also try going for a relaxing time at Marine Drive, or go camping at Bhandardara. Maybe try out Bombay Natural History Society, the largest conservation and biodiversity research centres in India.

Binge Eating Never Stops
Vada Pav, Samosa Pav, Pani Puri, Mumbai Sandwich, & soooo much more to eat! Mumbai has so much to offer when it comes to food. Every single corner has a food stall that has some delicious food for the most reasonable prices. Hit up Swati Snacks for some yummy chaat and sandwiches or Anand Stall for some interesting varieties of dosa. Care for something fancier? We've got you covered. Head to Le 15 Patisserie for the yummiest desserts, or Goila Butter Chicken for the best butter chicken you've had. What we're saying is, there's no way you'll go hungry in Mumbai.
Do Something Adventurous
Sometimes a little adventure is necessary! Spice things up by indulging in some of the more adventurous activities you can do in Mumbai. You could try out some water sports like sailing, kayaking, fishing or simply going to a water park like Water Kingdom or Aquamagica. Another super adventurous activity is taking a helicopter ride to view the beautiful city from above. If you want to take in the city in a unique way, try a cycling tour or ghost walk!
Subscribe to receive our newsletter!
Find the best experiences happening out there in your city or enjoy handpicked content while sitting comfortably at home. Paytm Insider is your go-to place to figure out what to do today!