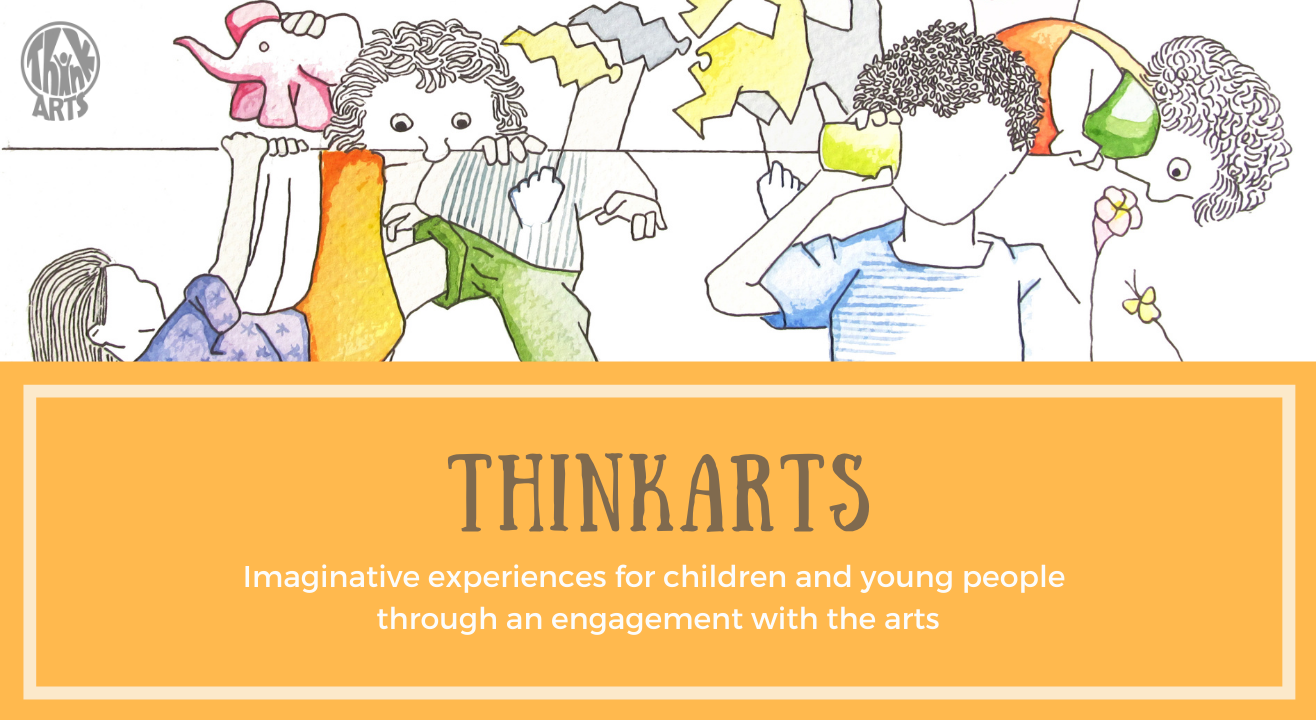 ThinkArts : Storytelling For Children
Storytelling performances for children of all age groups now available as videos to watch on demand!
Invite your friends
and enjoy a shared experience
After being showcased at online children's theatre festivals in Canada, ThinkArts' unique production for toddlers & their grown-ups, and digital storytelling performances for children of all ages are now available for the first time as videos on demand. These can be watched individually or can be a shared experience for a group of children.

ThinkArts is based in Kolkata and was founded in December 2013 to facilitate high quality, transformative arts events for children and young adults, based on the belief that regular creative experiences are essential for children to develop their imagination and emotional intelligence. We have reached thousands of children and young people across India through our work in schools, museums, heritage spaces and theatres.

As an organisation we believe that theatre and art experiences must be an indispensable part of a child's life because they spark the imagination and provide the skills, curiosity and creativity for children to experience their world in a fuller manner.

We have grown to connect and collaborate with artists and institutions working across disciplines, also bringing their focus to children as audiences and participants. We have collaborated with over 75 partners across India and internationally to bring a diverse programme of literary, visual art, dance, theatre and story- telling events to children and young people in several cities across India.
As a response to the pandemic in 2020, we launched a grant for creating digital performance works made for young audiences, and continue to conceive projects that promote local artists and initiatives in a collaborative spirit.

To know more about ThinkArts, visit - http://www.thinkarts.co.in/
Subscribe to receive our newsletter!
Find the best experiences happening out there in your city or enjoy handpicked content while sitting comfortably at home. Paytm Insider is your go-to place to figure out what to do today!