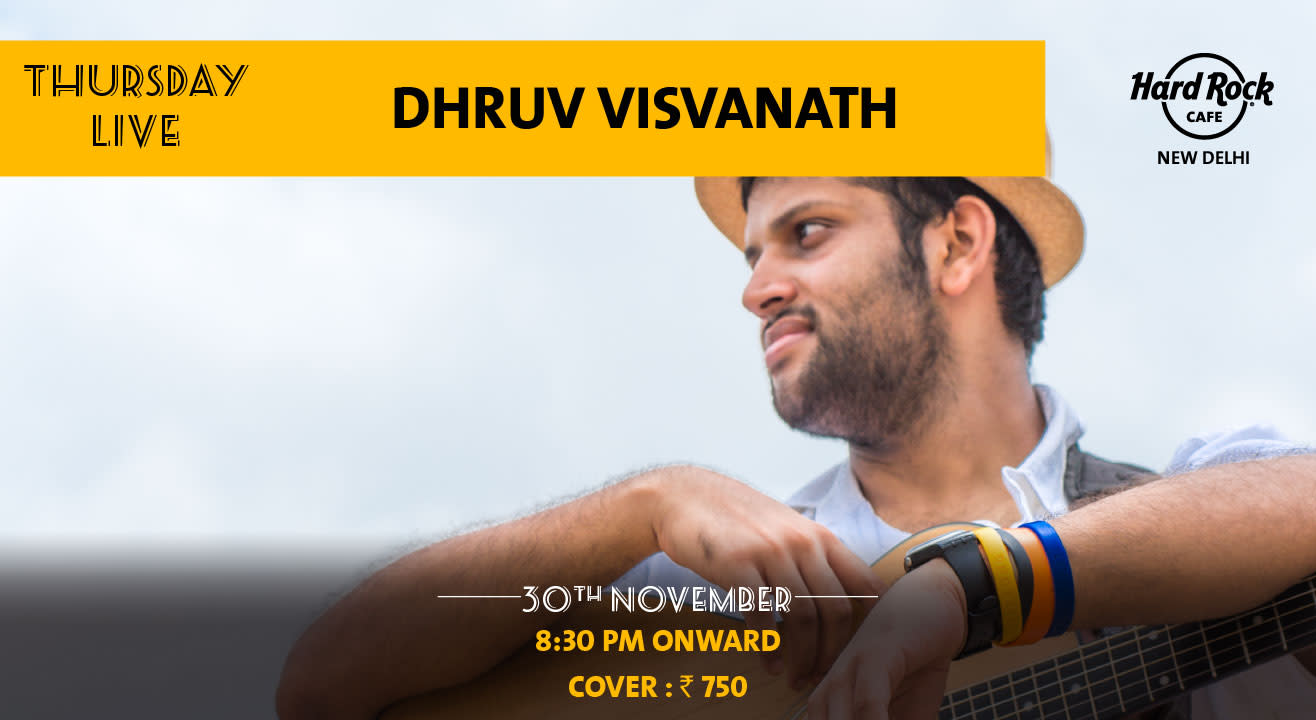 Music
Dhruv Visvanath - Thursday Live!
Hard Rock Cafe, Saket Delhi
About
Listed as one of the 30 Great Guitarists under 30 in the world, by Acoustic Guitar Magazine USA (alongside Ed Sheeran, Newton Faulkner and Laura Marling etc.). Dhruv is an accomplished musician and songwriter who has established a solid and energetic following of listeners. His Percussive style of playing the acoustic guitar has pioneered a new genre of music in the Indian sub - continent.
In 2015, Dhruv was signed to Vishal Dadlani's record label VLT Records, and shortly thereafter released his debut record "Orion" with critical acclaim. In 2016, Dhruv was first artist in India to singlehandedly plan and execute a 17 City, and six week tour across the country, His brand associations and ambassadorships have included giants like Audi and Microsoft.
Venue
Hard Rock Cafe, Saket Delhi
M 110, 1st Floor, DLF Place, Saket, DLF Place Saket, New Delhi, Delhi 110017